Why Chrissy Teigen Wants Joe Biden To Stop Following Her On Twitter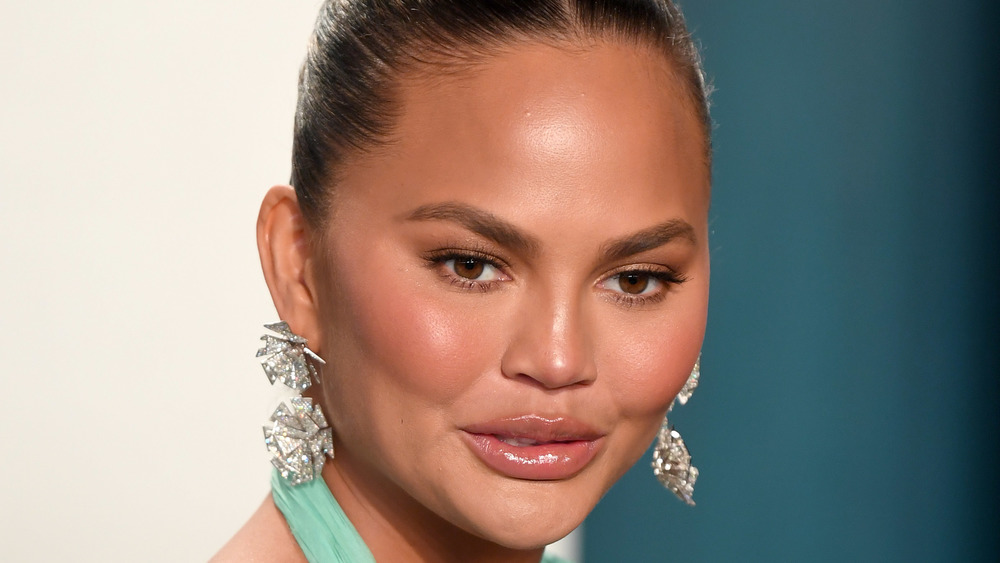 Karwai Tang/Getty Images
President Joe Biden's @POTUS Twitter account follows just 12 people, and, as of this morning, one of those is not Chrissy Teigen. And it was Teigen, model and unofficial Queen of Twitter — whose Tweets were once blocked and then unblocked by then President Donald Trump (via W Magazine) — who specifically asked for that to happen.
On January 20, it was revealed that Teigen's account had been one of a select few that was followed by the POTUS account, and she wrote on Twitter: "my heart oh my god lmao I can finally see the president's Tweets and they probably won't be unhinged." But, after just over a month, it seems like Teigen couldn't handle the pressure.
She Tweeted on February 23, "I have tweeted a handful of times since my treasured @POTUS following. In order for me to flourish as me, I must ask you to please lord unfollow me. I love you!!! It's not you it's me!!!!" She got what she asked for with the account unfollowing her, and her next Tweet after the please unfollow me Tweet was, "b*** f*** s*** suck the d I am FREE!!!!!!!!!!!!"
The POTUS account may not follow Chrissy Teigen, but Joe Biden's still does for now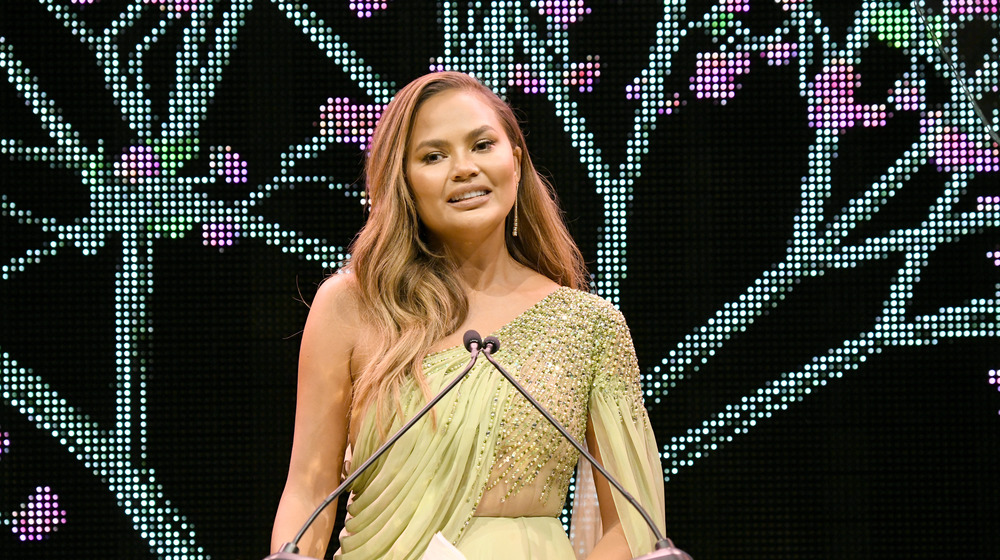 Michael Kovac/Getty Images
Some commenters seemed to be confused as to what she was free from, but others were pretty sure she's happy with her unfollow. One Twitter user explained, "She asked POTUS to unfollow her cuz she was feeling trapped because she wasn't able to be herself..which is cussing like she normally does and didn't want to be disrespectful to POTUS. And apparently it worked, he unfollowed her."
Biden's not completely cut off from Teigen's Tweets, since he does still follow her from his personal Twitter account at this time. The original follow was also upon request via Twitter, when Teigan wrote on January 20, "hello @joebiden I have been blocked by the president for four years can I get a follow plz."
It wasn't just a Twitter relationship the two had (or have). Teigen was vocal about her support for Biden during the 2020 Presidential campaign, telling Marie Claire, "We're voting for him because we think he's going to do an incredible job of bringing a bit of healing to the country." And she and her husband, John Legend, were attendees at Biden's scaled-down inauguration ceremony. Legend performed at the Lincoln Memorial for the evening's celebration.