The Significance Behind John Legend's Inauguration Performance You May Have Missed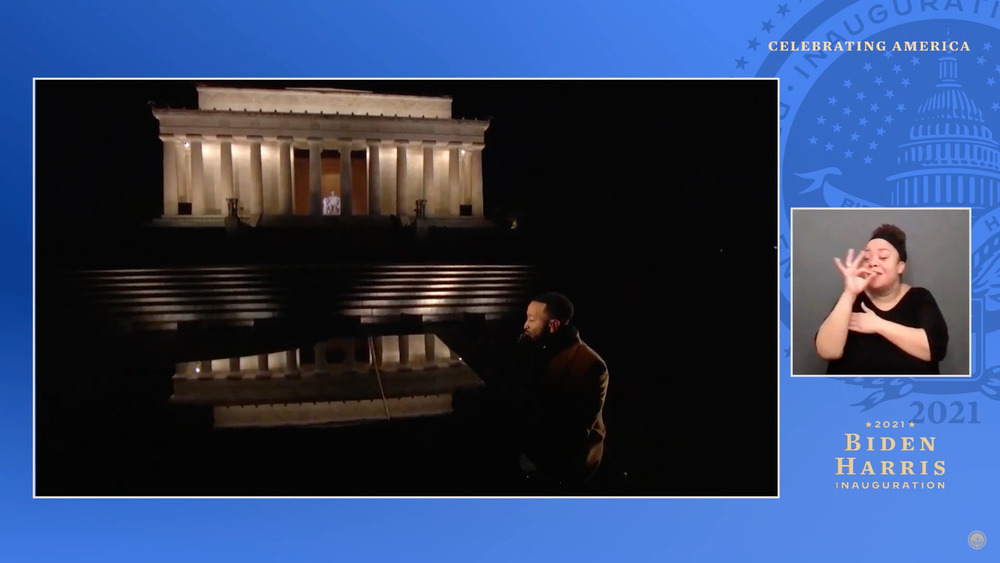 Handout/Getty Images
John Legend once again has proven that he is indeed a legend with his performance at Joe Biden's inaugural celebration by singing Nina Simone's "Feeling Good." You know the song that celebrates new life with the lyrics, "It's a new dawn / It's a new day/ It's a new life for me/ And I'm feeling good." Where Legend sang the optimistic and soulful song gave some additional weight to the lyrics. While many of the performances in the evening's event were broadcast from around the country, Legend was in front of the steps to the Lincoln Memorial.
According to the National Park Service, the Lincoln Memorial "honors the 16th and perhaps greatest president of the United States, and symbolizes his belief in the freedom and dignity of all people." The location was also the site where Martin Luther King Jr. delivered his historic and memorable "I Have A Dream" speech.
Also, when he belted out the hit from the 1960s had deep resonance, it was after a speech by Vice President Kamala Harris, who is the country's first woman and first person of color in the executive branch of government. It seemed like the ideal place to sing a song that's about celebrating new life and a new dawn.
John Legend has performed at Biden events before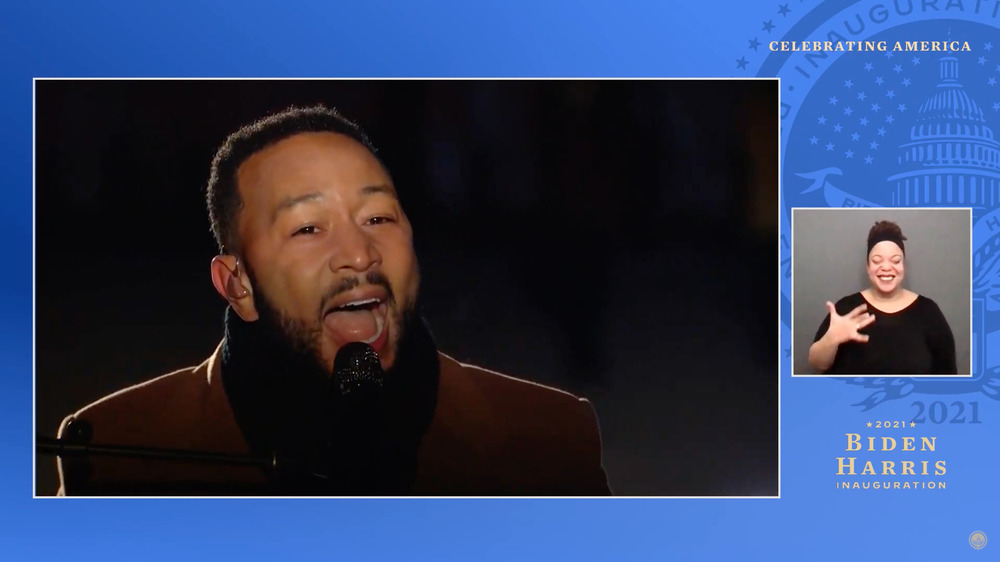 Handout/Getty Images
Legend and his wife Chrissy Teigen were vocal supporters of Biden during the election, and it wasn't the first time Legend lent his talent to a Biden event. Legend sang "Glory" with Common at the 2020 Democratic National Convention and he closed out the convention with his song "Never Break". And at a Philadelphia rally for Biden and Harris in November, he brought his family up on stage and said, "I want you guys to see my wife is here and my daughter, Luna's, here. My son, Miles, is here. We're teaching our young people early that they've got to participate in our democracy. We're here to save democracy. All of us are here together to save democracy, right?" (via ET).
Along with Legend's Lincoln Memorial cover of Simone's classic, the "Celebrating America" special hosted by Tom Hanks included performances by Bruce Springsteen, Katy Perry, Ant Clemons, Justin Timberlake, Foo Fighters, and more.