The Truth About Tiger Woods' Name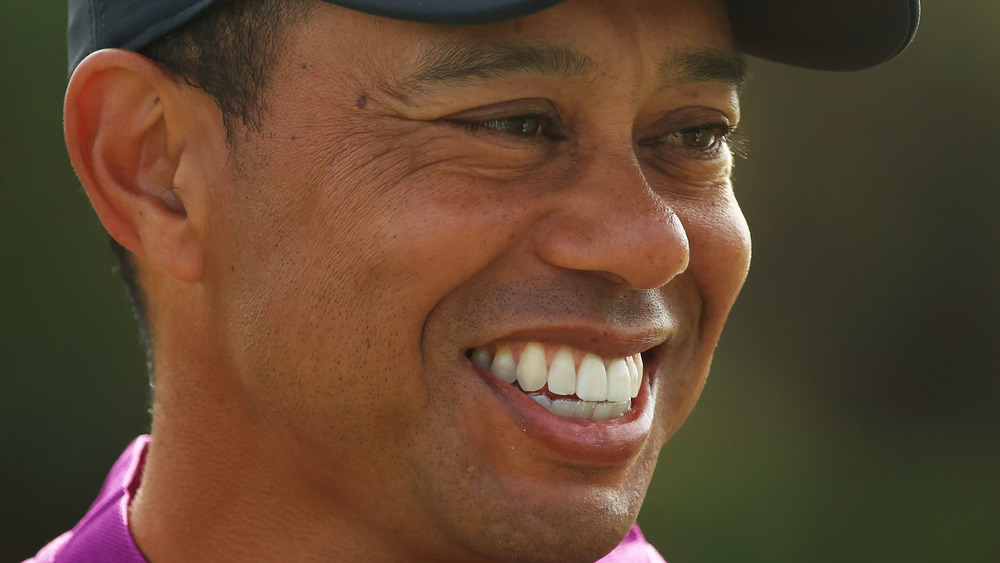 Mike Ehrmann/Getty Images
If you've been thinking that Tiger Woods was given his unusual name at birth, you're wrong. 
Although the prolific golfer has long been known by the nickname "Tiger," he was actually named Eldrick Tont Woods when he was born to parents Earl Woods, an Army officer, and Kultida Woods, a Thai woman, on December 30, 1975 in Cypress, California (via Biography).
According to a report from Why We Love Golf, Tiger's first name, Eldrick, was chosen by his mother, Kultida, because it began with the letter "E," like her husband, and ended with the first letter of her own name. Meanwhile, his middle name, Tont, was given to him because it is a traditional name in Thai culture. As another outlet Golf News Net explains, Tont translates, albeit loosely, to "beginning," in English.
As some may have noticed, Tiger used his birth initials, "E.T.W.," in the name of one of his companies, ETW Corporation.
Where did the nickname 'Tiger' come from?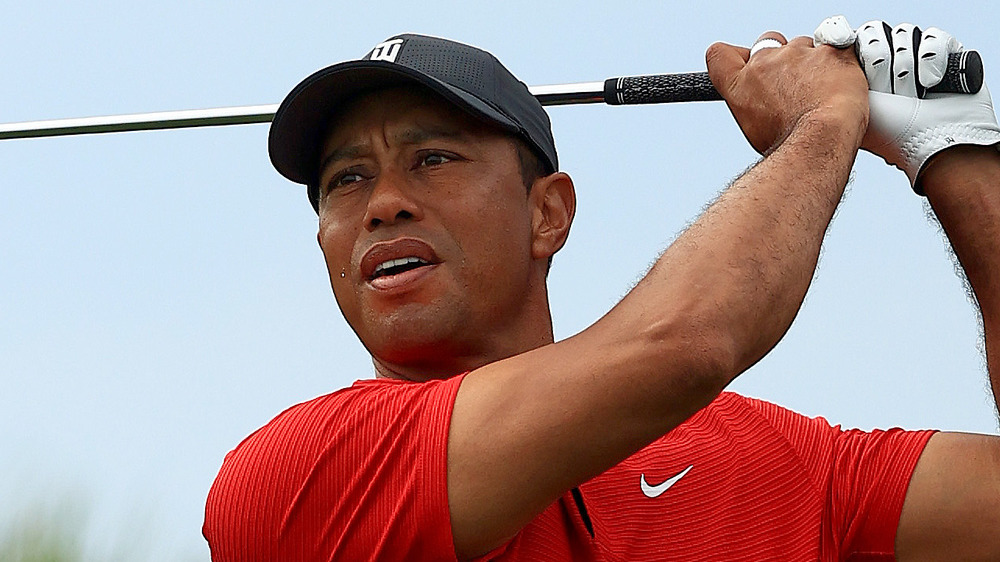 Mike Ehrmann/Getty Images
As for where Tiger's nickname originated, that was given to him by his father in honor of Colonel Vuong Dang Phong, who also used the nickname Tiger and was a close friend of Earl's in the Army (via Why We Love Golf). However, Tiger wasn't the famous golfer's only nickname years ago. Instead, it was one of two nicknames given to him by Earl, who also referred to Tiger as "Sam" because he felt he looked like a Sam.
"My father had always called me Sam since the day I was born. He rarely ever called me Tiger. I would ask him, 'Why don't you ever call me Tiger?' He says, 'Well, you look more like a Sam,'" Tiger explained to People in 2007.
As fans of Tiger well know, he and his former wife, model Elin Nordegren, named their firstborn child Sam Alexis Woods when they welcomed the now-13-year-old on June 18, 2007. They also share son Charlie Axel (via Biography).