The Real Reason All The Duggar Kids' Names Start With J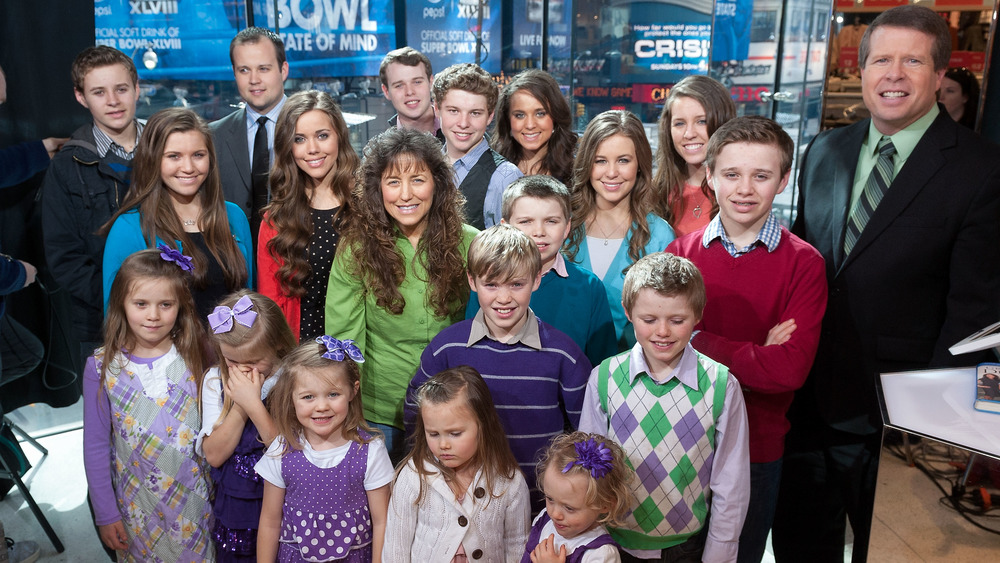 D Dipasupil/Getty Images
The Duggar family first appeared in living rooms across the country in 2004, when they appeared in a documentary called 14 Children and Pregnant Again (IMDb). Shortly after, they ended up landing their very own reality show called 19 Kids and Counting, which aired on TLC from 2008 through 2015. 
If you've ever watched the show, you probably know that each Duggar child has a name that begins with the letter "J." As TLC notes, the only immediate family member who does not have a "J" name is the matriarch, Michelle. She and husband Jim-Bob welcomed 19 kids beginning in 1988 with Joshua. From there, they welcomed Jana, John-David, Jill, Jessa, Jinger, Joseph, Josiah, Joy-Anna, Jedidiah, Jeremiah, Jason, James, Justin, Jackson, Johannah, Jennifer, Jordyn, and Josie. 
Do you sense a theme here? 
While it does seem like Jim-Bob and Michelle Duggar had some super special reason to give each one of their children "J" names, the real reason they did it may actually surprise you.
"There's no quick answer, but it started with our first child. Emotionally, we loved the Bible name Joshua. So we named our first child Josh after him," Michelle wrote in a blog post for TLC, according to Bustle. But it wasn't actually a religious thing for the Duggars when it came to the rest of their kids. In fact, most of these names don't even appear in the bible. 
The Duggar kids aren't choosing 'J' names for their offspring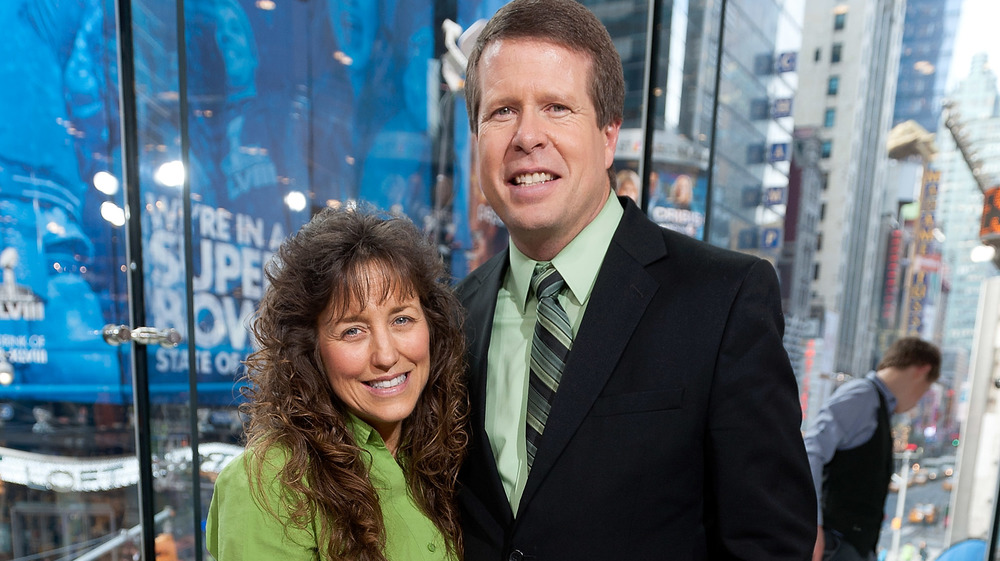 D Dipasupil/Getty Images
Come to find out, Michelle Duggar simply didn't want her kids to feel weird about not having a name that started with "J." The decision became pretty obvious after the first few Duggar children were born.
"Well, if this is the last baby that we have it would be terrible if we had Josh, Jana, John, and ... Marianne. Because they might say, 'Why didn't you name me with a J?'" Michelle wrote in the aforementioned blog.
Interestingly, however, the Duggar kids did not carry on the tradition when it came to their own offspring, per TLC. For example, Jessa Duggar Seewald and her husband, Ben, named their three kids Spurgeon, Henry, and Ivy. Jessa's older sister Jill Duggar Dillard and her hubby, Derick, named their two boys Israel and Samuel. 
Only one son — their eldest, Josh — decided to keep the name thing going, choosing the letter "M" rather than "J" for his brood. Josh and his wife, Anna, are the proud parents of five children; Mackynzie, Michael, Maryella, Marcus, Meredith, and Mason.