The Hilarious Way Ted Cruz Was Just Trolled Over His Trip To Mexico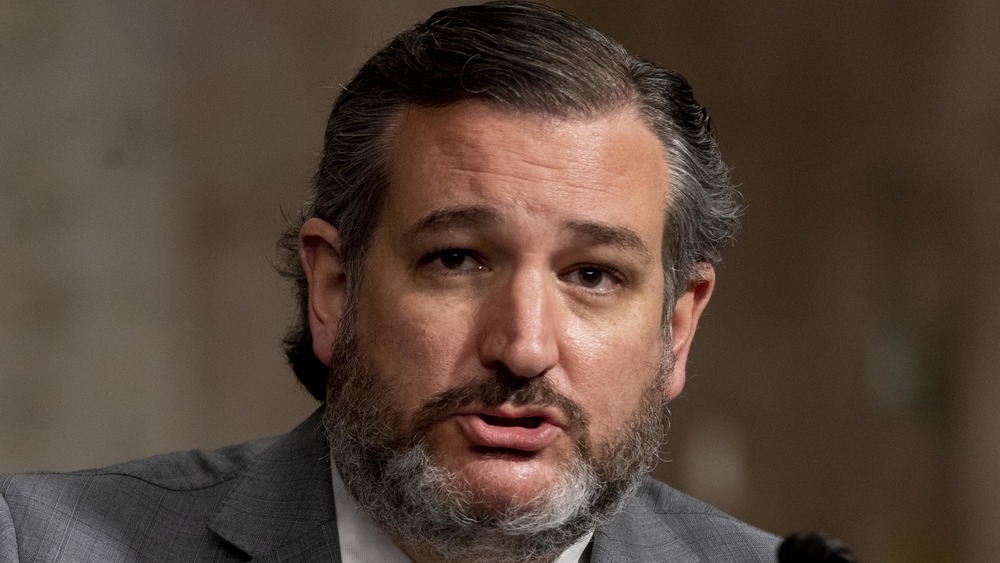 Pool/Getty Images
Senator Ted Cruz has faced a lot of flack regarding his trip to Cancun. While millions of people were suffering as a result of the winter weather that took over Texas, the senator fled the state to Mexico with his family (per CNN). The senator claimed the trip was a quick run to drop off his daughters, who wanted to go there on a school break. 
"With school canceled for the week, our girls asked to take a trip with friends. Wanting to be a good dad, I flew down with them last night and am flying back this afternoon," he said in a statement (via Vulture).
The whole incident was made worse by leaked group text messages making the senator's story seem less than believable. The commentary of the senator's trip had not ceased, even after he returned to his Texas on Feb. 18. There have been countless memes and tweets about the entire situation. Some Texans, however, took their displeasure to the streets, including the senator's block.
Texans showed up to Senator Ted Cruz's doorstep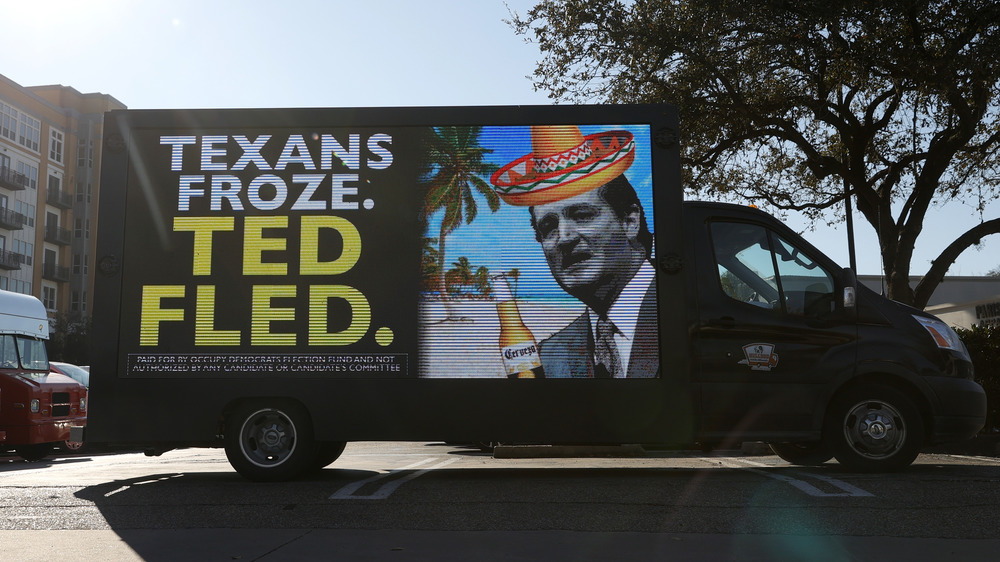 Justin Sullivan/Getty Images
On Sunday, Feb. 21, TMZ reported that someone hired a mariachi band to play outside the Senator's home in Houston. The band was set up, playing Mexican songs for those gathered outside and passersby throughout the day. Quite a crowd gathered around the five-piece band, sporting traditional Mexican garb, to enjoy the music. It's unclear whether or not the Senator got to experience it firsthand. 
A GoFundMe was created for those who saw the band and wanted to donate. "Senator Cruz, being an amazing dad, dropped off his family in Cancun in the middle of a major crisis and came back to Texas to continue serving his constituents," its description reads. "We want to thank Senator Cruz for his leadership and pay for an amazing Mariachi band to perform for him. No one should go to Cancun and not listen to Mariachi."
The fundraiser benefitted Texas Children Hospital in Houston and has – as of February 23, 2021 – raised nearly $3,000 to date.