The Truth About Prince William's Relationship With His Stepsister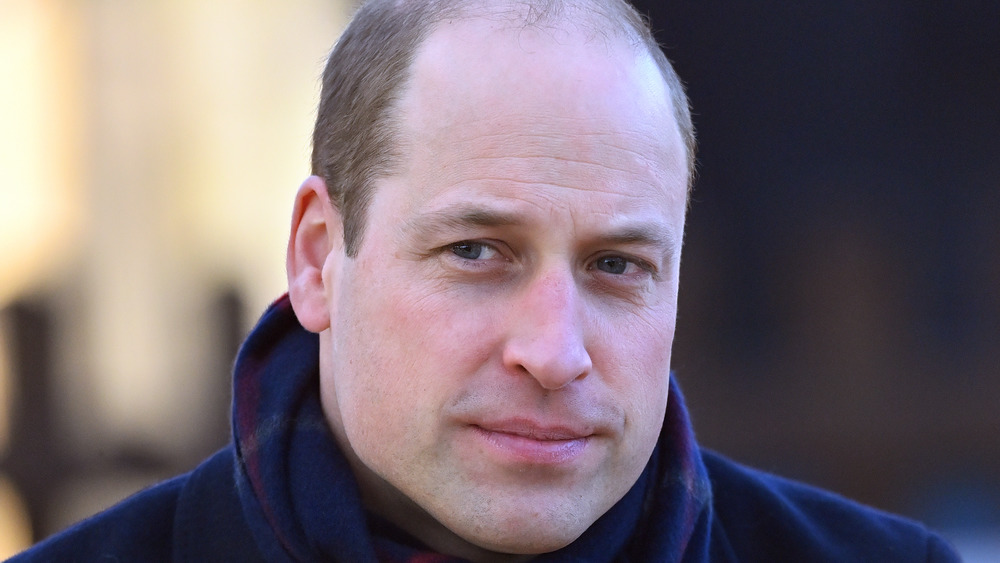 Pool/max Mumby/Getty Images
For the longest time, royal enthusiasts have loved watching Prince William and Prince Harry grow up in front of the cameras. But after their father, Prince Charles, remarried in 2005 (via Town and Country), new stepchildren were introduced. While it wasn't exactlyThe Brady Bunch, the Parker-Bowles/Mountbatten-Windsor tribe seemed to do their best to get along. The blended family now consists of Prince Charles, Prince William, Prince Harry, Camilla, her daughter Laura Lopes, and her son, Tom Parker Bowles.
Tom is known as a cookbook writer and has found great success, according to Good Housekeeping. A fun fact is that Prince Charles is not only his stepfather but also his godfather. On the other hand, Laura founded an art gallery in Belgravia, an affluent neighborhood in London. She also married Harry Lopes, who was a former underwear model for Calvin Klein, and in attendance were her two stepbrothers. But did Laura and Prince William's relationship break down somewhere along the way?
Is there a feud?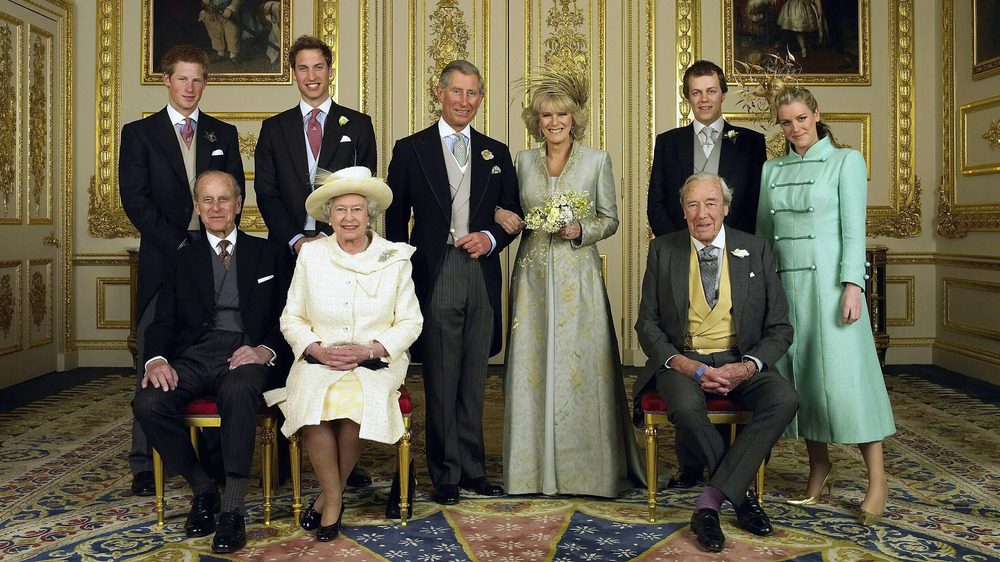 Anwar Hussein Collection/Getty Images
It was never hidden from the public that Prince William and Prince Harry had step-siblings, but it also wasn't advertised, especially since these two princes are in the limelight every day of their lives. It was always assumed that Prince William got along with Laura, since his wife, Kate Middleton, had Laura as one of her bridesmaids in their wedding (via HER Magazine).
But after the death of his mother, Princess Diana, and his father remarrying, it took the young prince some time to come to grips with the idea of his father marrying the woman who caused his mother so much pain. Diana noted in a YouTube video, "There were three of us in the marriage, so it was a bit crowded." In Katie Nicholl's book, Harry and William, the royal insider claimed that Prince William and Laura would often be caught yelling at one another over whose parent was more at fault. William would blame Camilla, while Laura would hold steady and yell that Prince Charles "ruined my life." Laura and her brother Tom found themselves on the outside of the royal family since they were children of a commoner (via Cheat Sheet).
One big happy family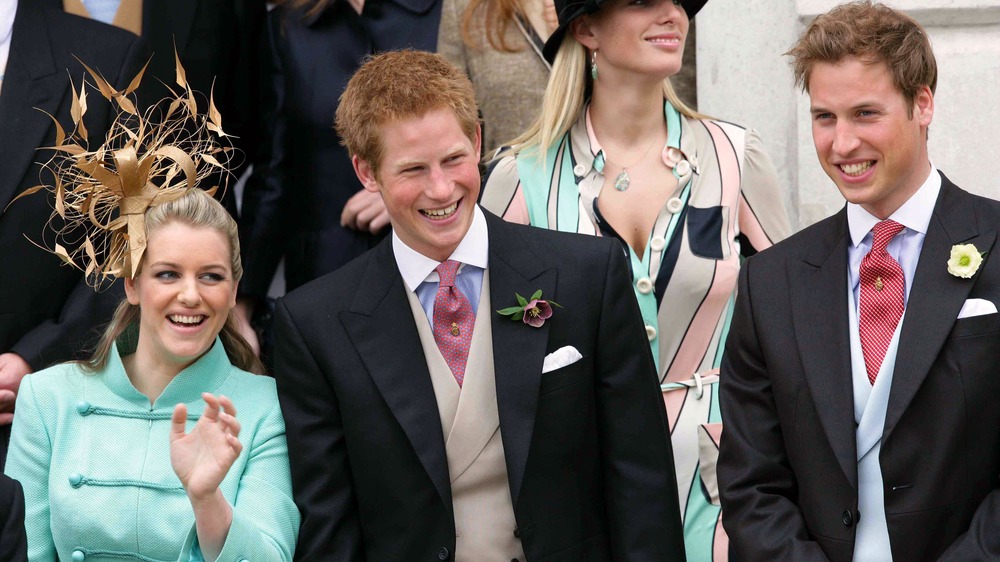 Antony Jones/Getty Images
In the 2010 book, Harry and William, the insider divulged that whenever Prince Charles would call Camilla at home, Laura would pick up an extension and tell the Prince of Wales off, yelling, "Why don't you stop calling mummy and leave our family alone" (via Cheat Sheet). Throughout the years, the relationship has thawed between both princes and Camilla. Prince Harry spoke with Pop Sugar, saying, "She's a wonderful woman, and she's made our father very, very happy, which is the most important thing. William and I love her to bits."
Luckily for the royal family, time has healed all wounds. Both Prince William and Laura could see how happy their parents were together and let bygones be bygones. In 2011, Prince William and Kate asked Laura's daughter Eliza to be a flower girl in the royal wedding, which was telling about how far their relationship had come. Laura was also extended an invite to Prince Harry and Meghan Markle's wedding in May of 2018, according to Hello!. Royal watchers are thrilled to see the royal family is making amends and moving on to bigger and better adventures. The truth is that everyone has fights with their siblings, so why should Prince William be any different?