Spike Lee's Net Worth: How Much Money Does The Director Really Have?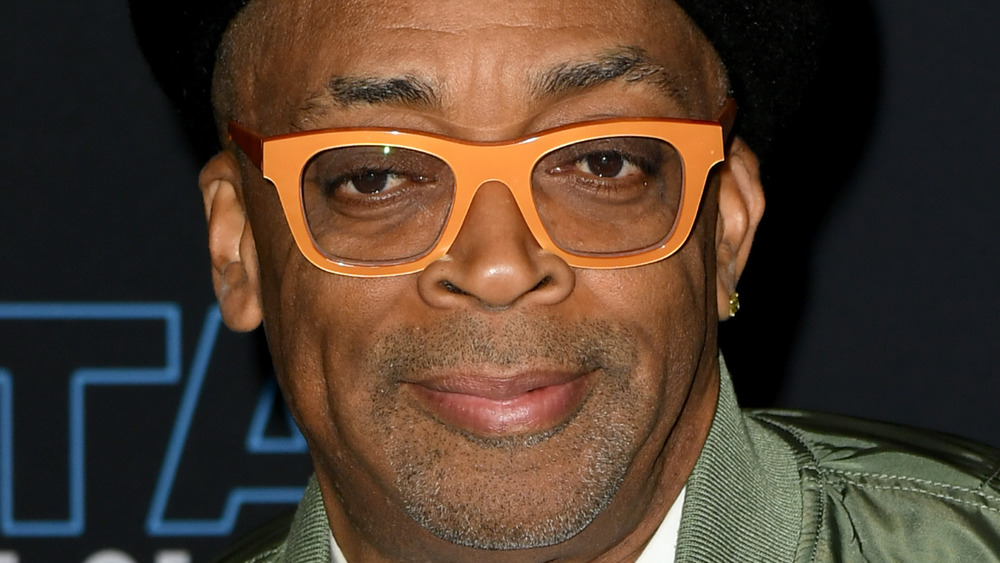 Kevin Winter/Getty Images
Since the early 1980s, Spike Lee has become one of America's most recognized auteurs. His directorial debut She's Gotta Have It launched Lee into a career full of culturally impactful films, including Do the RIght Thing, Malcolm X, and BlacKkKlansman. His upcoming film Da 5 Bloods is set to win big this award season, but how much have Lee's films earned the director over the years?
According to Celebrity Net Worth, the filmmaker is worth $50 million. You may think Lee earned this large sum through his more than 35 films alone, but he is much more than just a director and writer. Three years after the release of She's Gotta Have It, Lee founded his own production company, 40 Acres and a Mule Filmworks, which is based in New York City in the same neighborhood he calls home (via StreetEasy Reads). Apart from producing his own films via the company, 40 Acres and a Mule is also behind films like Love & Basketball, Amazing Grace, The Best Man, Tales from the Hood, and New Jersey Drive (via IMDb).
Spike Lee isn't afraid to ask for money to make his films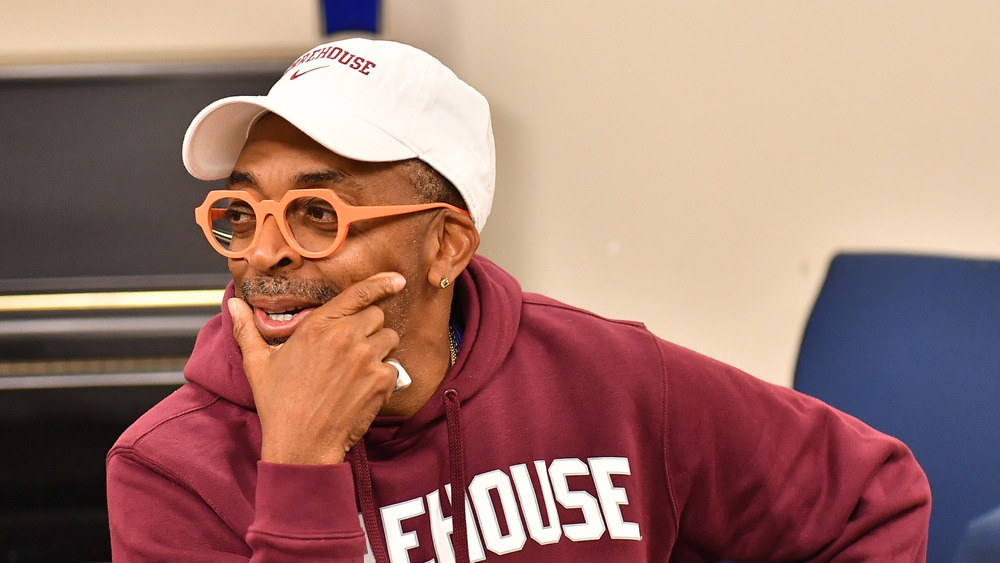 Paras Griffin/Getty Images
When it comes to raising money for some of his independent films and others made by his production company, Lee isn't shy about asking for it. "Raising money is part of being a filmmaker. It's a central part. It's essential," he told Wealthsimple. "I've got no problem asking people for money. Because I believe. I believe in my talents, my storytelling abilities, and also the people I surround myself with on the projects I make."
"People ask me for advice about money, but I'm not going to tell people what they should do," he continued. "I'll tell you what's worked for me, though; I don't kneel down at the altar of the Almighty Dollar. That's not for me. If that's for you, have at it." 
Aside from directing, writing, and producing, Lee has utilised his talent for storytelling to teach aspiring filmmakers at New York's Tisch School of Arts in Manhattan, where he also earned a Master of Fine Arts Degree in Film production. Lee began teaching students in 1991 at Harvard where he taught a Course on Filmmaking before moving to the Tisch School of the Arts in 1993 where he joined the faculty's Graduate Film program. He has since become a tenured professor at New York University, according to Celebrity Net Worth.