Chadwick Boseman Just Broke A Major Hollywood Record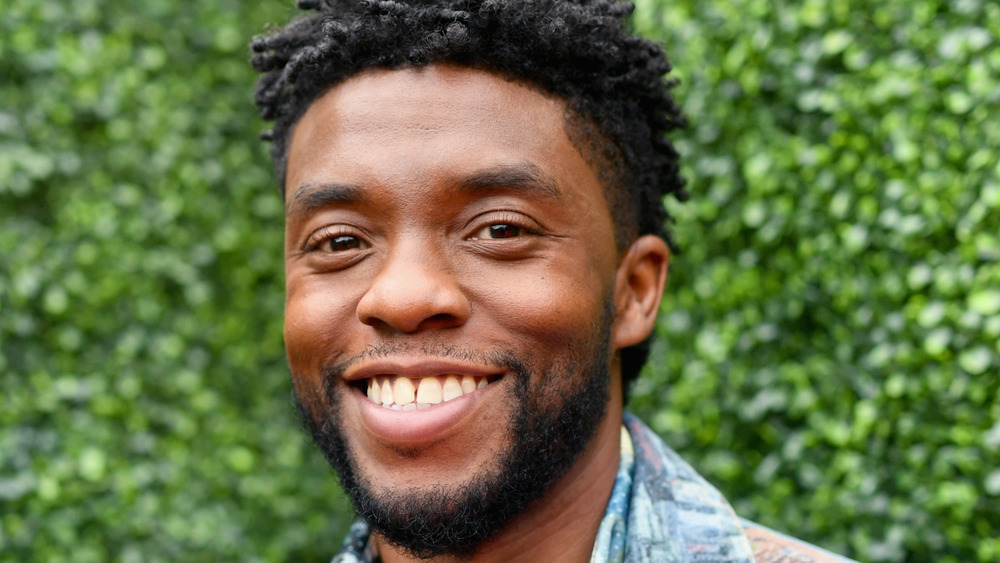 Emma Mcintyre/Getty Images
The talented and prolific Chadwick Boseman not only left a legacy of work behind him in his death, but a string of awards for his exemplary acting and the wide range of characters he played. The actor died in August 2020 after years of quietly suffering through colon cancer. He continued to work during his illness, with some of that work coming to the screen after his death (via Quartz). 
It is with these posthumous works that Boseman has made SAG Awards history. The Screen Actors Guild Awards nominations were announced Thursday, February 4, and Boseman was nominated for four different film categories, making him the first person ever to receive that many film nominations in one year (via Entertainment Weekly).
As Entertainment Weekly reports, Chadwick Boseman was nominated in the Outstanding Performance by a Male Actor in a Leading Role category for his portrayal of Levee in Ma Rainey's Black Bottom. He was also nominated for Outstanding Performance by a Male Actor in a Supporting Role for his performance as Stormin' Norman in Da 5 Bloods. In addition, he received nominations for each Netflix film in the Outstanding Performance by a Cast in a Motion Picture.
Chadwick Boseman is the first person in history to have this honor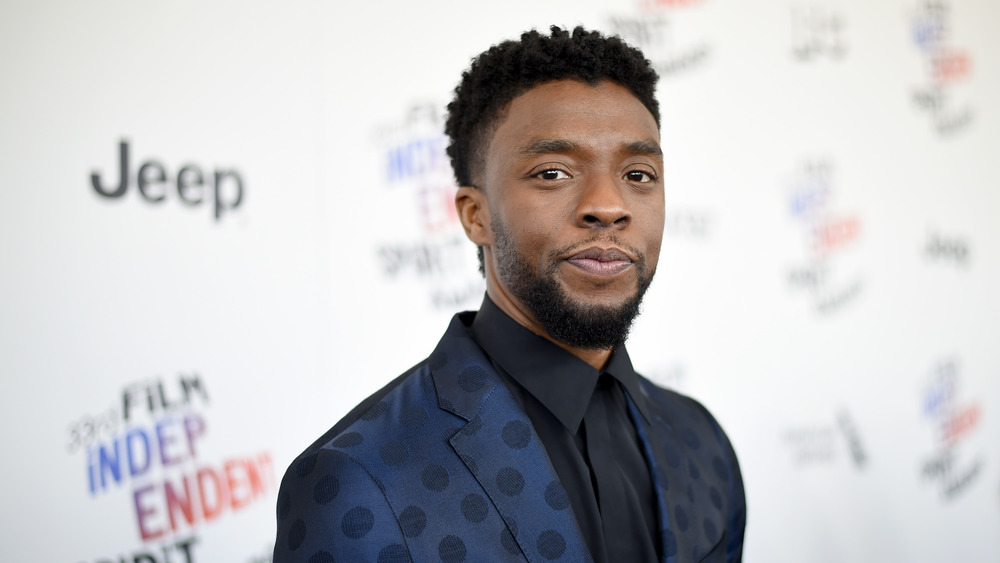 Kevin Mazur/Getty Images
While Boseman isn't the first actor to receive four SAG Award nominations in one year, he is the first to receive four nominations exclusively for his work in film. Jamie Foxx was recognized with four nominations in 2005, but the nominations included TV as well as film. In 2013, Maggie Smith also received four nominations, for both her film and TV work (via The Los Angeles Times).
This isn't Chadwick Boseman's first posthumous nomination. Earlier this week, he received a Golden Globe nomination for Best Performance by an Actor in a Drama for his role in Ma Rainey's Black Bottom (via The Hollywood Reporter). Posthumous awards for actors are not unprecedented and include the likes of James Dean, Peter Finch, and perhaps most famously, Heath Ledger for his role as the Joker in The Dark Knight (via The Denver Post)
The SAG Awards are being celebrated this year for nominating more people of color than ever before, and more than any other award show this year (via The Hollywood Reporter).