Frances McDormand's Net Worth: The Nomadland Star Makes More Than You Think
Amy Sussman/Getty Images
Frances McDormand is a living legend. Her IMDb page showcases a career so varied it's impossible to pin the actress down for any one thing. She's been married to frequent collaborator and Coen brother Joel since 1984 (via Good Housekeeping), with McDormand making her mark on Blood Simple, Raising Arizona, and Fargo, among others. Younger viewers are more likely to know the Illinois-born actress from her celebrated TV work in Olive Kitteridge and Good Omens, however. 
McDormand scored an Oscar for Three Billboards Outside Ebbing, Missouri, and she's courting awards talk again this year thanks to Chloé Zhao's Nomadland, which has stormed the boards —  aggregator Rotten Tomatoes puts the film at a whopping 95 percent. Blood Simple was almost 40 years ago but, given McDormand's recent output, it seems we've only scratched the surface of what she can do. Naturally, McDormand has made a considerable amount of money in that time too. 
The actress was a bit too convincing in Nomadland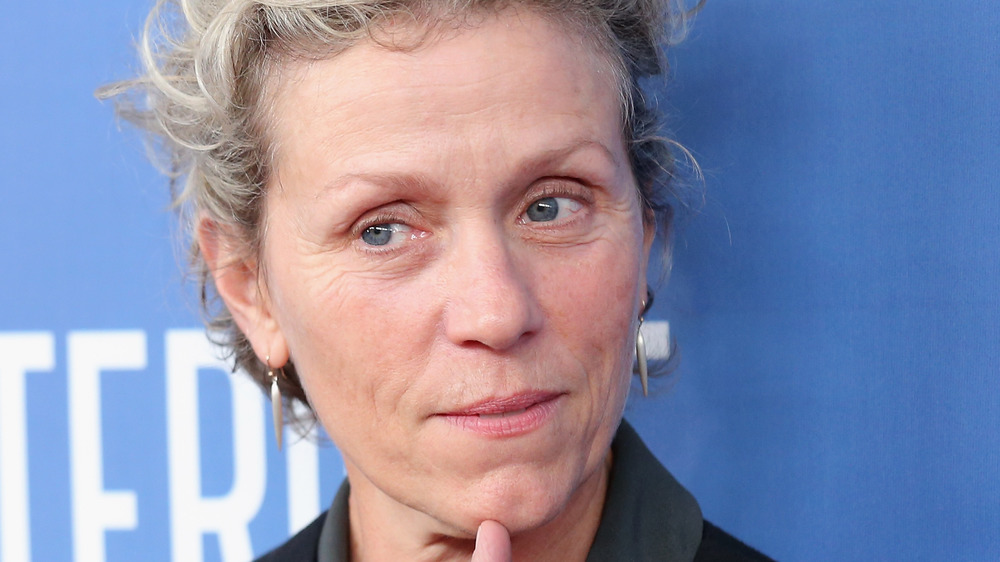 Jemal Countess/Getty Images
As Variety notes, Nomadland, which is based on Jessica Bruder's titular non-fiction book, follows a group of people who live outside of society after losing everything when the economy went bust. McDormand plays Fern, the only actor amongst a group of real-life nomads. Authenticity was key, which led to Zhao, McDormand, and a small crew driving across America for a months-long research trip during which the actress lived out of a van and worked menial jobs. 
Zhao explained, "It was really about setting up an ecosystem, working with the nomads, because they are not always stationary and getting Fran to blend in." Her leading lady confirmed, "Because of that, we were able to move swiftly and live in the community of the van-dwellers in a way that wasn't disruptive." McDormand was so convincing she was offered a job in a Nebraska Target, much to her excitement. She reminisced, "I went back to Chloé and said: 'It's working!'"
Frances McDormand is very proud of her career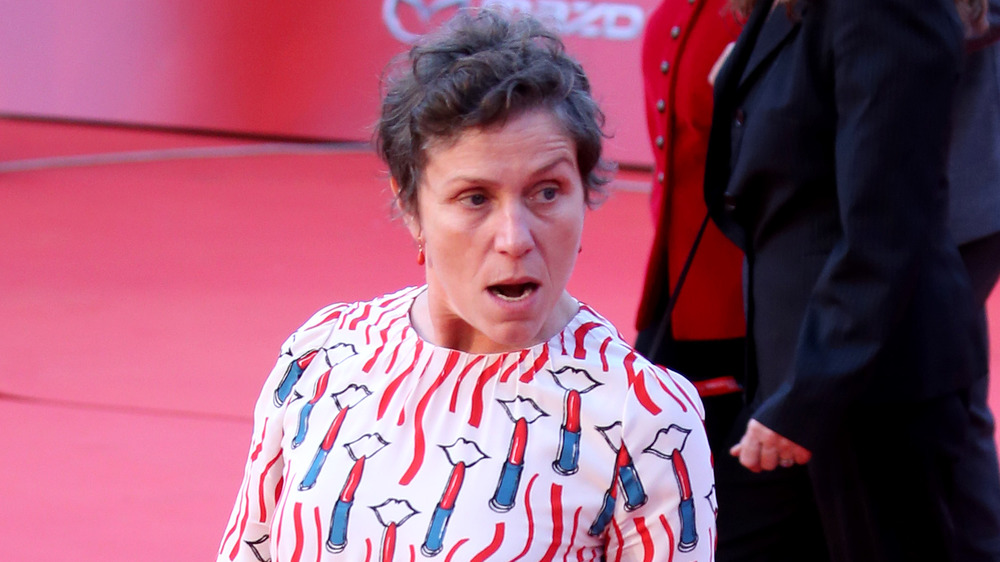 Franco Origlia/Getty Images
Although it's tough to imagine anybody suggesting McDormand is unworthy of her success, the actress isn't taking anything for granted. As she told Vogue in 2020, "To still be culturally relevant as a 63-year-old female is so deeply, deeply gratifying. It's something that I could have never expected, given what I was told. And I believe I had something to do with it. I've crafted some part of this moment in time." McDormand added, with her trademark candor, "And I'm really f***ing proud."
She didn't even do interviews for a decade, lest giving too much of the real her away robbed her characters of their essential mystery. The Fargo breakout explained to The New York Times, "In the roles I performed, I could take an audience to a place where someone who sold watches or perfume and magazines couldn't." Evidently, the enigmatic star knew exactly what she was doing, to the tune of tens of millions of dollars. McDormand is worth about $30 million to date, according to Celebrity Net Worth.