The Truth About Shailene Woodley's Stunning Engagement Ring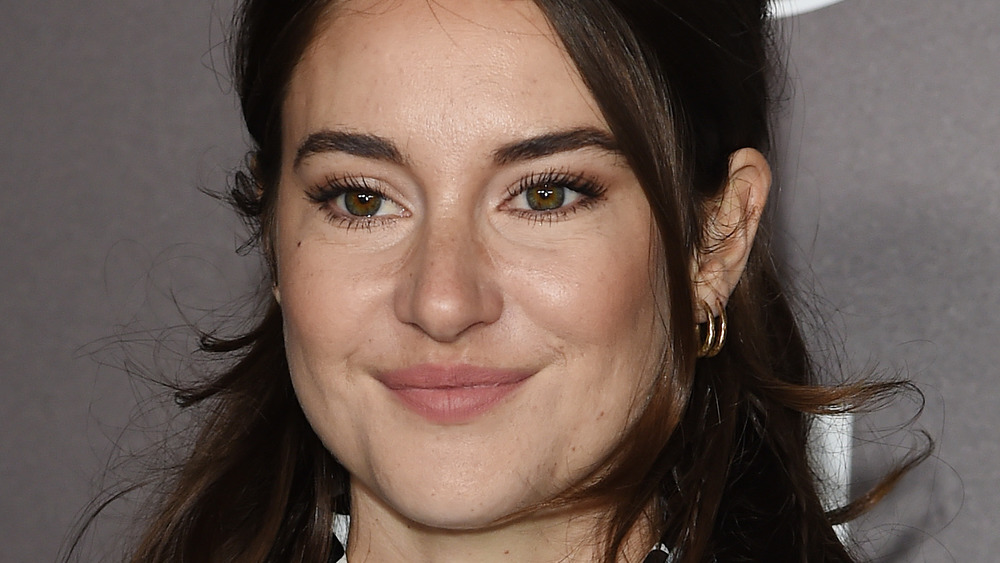 Stefania D'alessandro/Getty Images
After an interesting few weeks with surprise engagements and ring reveals, Shailene Woodley finally confirmed the news that she was, indeed, the fiancée that Aaron Rodgers had mentioned. Her football star beau thanked his unnamed fiancée in his acceptance speech of his third NFL MVP award a few weeks ago. Eventually, fans found out that the woman mentioned was none other than his rumored partner, actress Shailene Woodley.
During a recent interview with Jimmy Fallon on The Tonight Show, fans finally got some answers and learned Woodley's true feelings on her fiancé's occupation. The actress explained, "Yes, we are engaged," and she said that she doesn't know Rodgers "as a football guy." She shared, "I know him as, like, the nerd who wants to host Jeopardy! That's the dude I know. He just happens to also be very good at sports."
But, when it came time to flash the ring, all eyes gravitated towards Woodley's rock. According to Us Weekly, the sparkler may be a 4 or 5 carat round-cut diamond with a platinum setting. Since the audience only got a side glance at her bling, it left many to speculate the cost. It's a classic, simple style, and the outlet shared that one Signet Jewelers exec would estimate that a similar ring would set you back $90,000. Of course, that could change depending on the clarity of the stone and its setting. With an earthy vibe and a classic style, the five-figure ring seems to fit the 29-year-old perfectly.
Aaron Rodgers proposed quickly
While Shailene Woodley revealed that her engagement is old news during her interview with Jimmy Fallon, the public was shocked to learn that the two had moved so quickly. "He's, first off, just a wonderful, incredible human being," she started. "But I never thought I'd be engaged with somebody who threw balls for a living. Like, I never thought as a little girl, 'Yeah, when I grow up, I'm gonna marry someone who throws balls! Yeah!' But he's really just so good at it."
People notes that the football star had dated race car driver, Danica Patrick for the better part of two years and had quarantined with her during the start of the pandemic. The two split in July, the outlet reports, and friends were shocked to learn about how quickly Rodgers had moved on. Those close to the Green Bay Packer thought that the actress was simply a "rebound" relationship, but it obviously turned into something more. Showing just how close their bond was, the two were quick to commit to saying "I do."
With a $90,000 ring to prove their love, the couple have certainly proved naysayers wrong.