Here's What You Should Know About Jeopardy's Newest Host, Mike Richards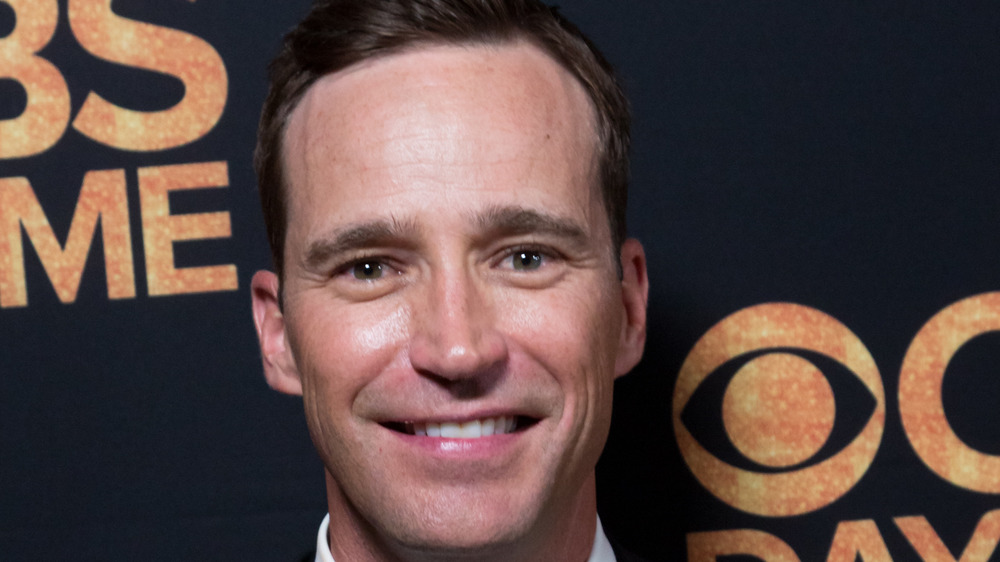 Greg Doherty/Getty Images
When longtime Jeopardy host Alex Trebek sadly passed away in November following a battle with pancreatic cancer (via New York Times), it left fans with a hole in their hearts — and Jeopardy with very big hosting shoes to fill. So far, the show has opted for a series of guest hosts, including Jeopardy GOAT Ken Jennings, journalist and former Today host Katie Couric, and even Green Bay Packers quarterback and Shailene Woodley fiancé Aaron Rodgers (via CNN). However, due to the COVID-19 outbreak in Los Angeles, some of these hosting stints were forced to be postponed, and with that, Jeopardy executive producer Mike Richards was forced to step in.
And if there's any guest host who's caught Jeopardy fans' eyes — and hearts so far — it's Richards (via Decider).
Richards — who pulls double duty on executive producing both Jeopardy and Wheel of Fortune, according to his bio — is no stranger to the game show world. He joined the Jeopardy and Wheel of Fortune family in 2020 after 12 years with co-executive producing and later executive producing The Price is Right and Let's Make a Deal.
Here's why Richards might look familiar to you already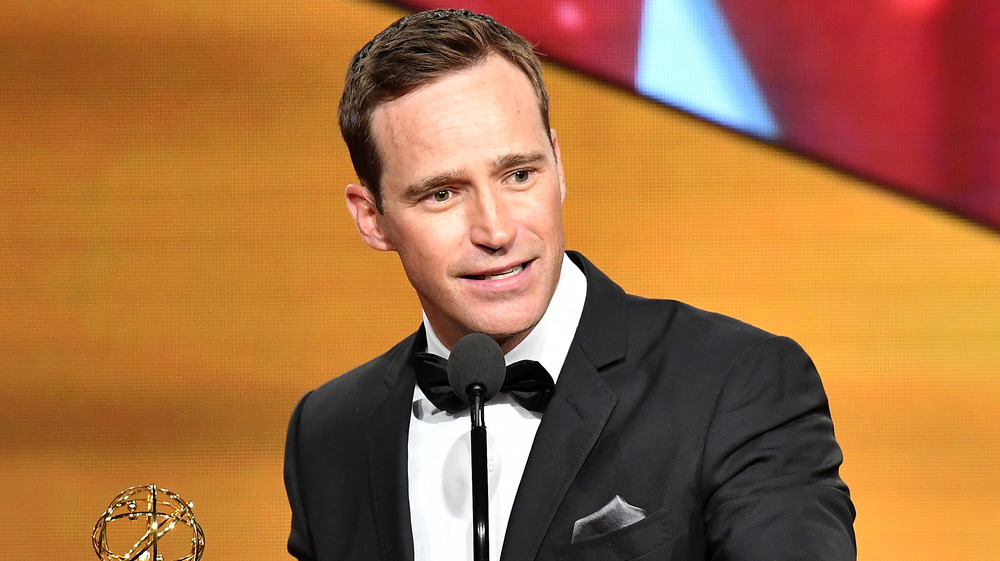 Earl Gibson Iii/Getty Images
Richards, who began his two-week guest hosting gig on Monday night, started things off by honoring the late Trebek (via Yahoo! Life).
"Working with Alex was even better than you could have imagined. His intensity for the show, his humor, his kindness, but most impressively, his love for his wife Jean and his kids. He was everything you could hope for and more," Richards shared.
Many were quickly impressed by Richards' poise, sharpness, and well, good looks. "Not me simping for the new Jeopardy host, executive producer Mike Richards," one Twitter user wrote. There were even some calling for Richards to become the permanent host, saying "No one will replace Alex, but Mike is the next best thing."
Although Richards seemingly has spent most of his career behind-the-scenes, he has stepped in front of the camera before, as host of the WB's High School Reunion and the CW's Beauty and the Geek. And his sense of humor is no coincidence — the guest host initially cut his teeth as a stand-up comedian.
The likeliest next Jeopardy host? Who is Mike Richards.