LeBron James' Net Worth: The Basketball Legend Earns More Than You Think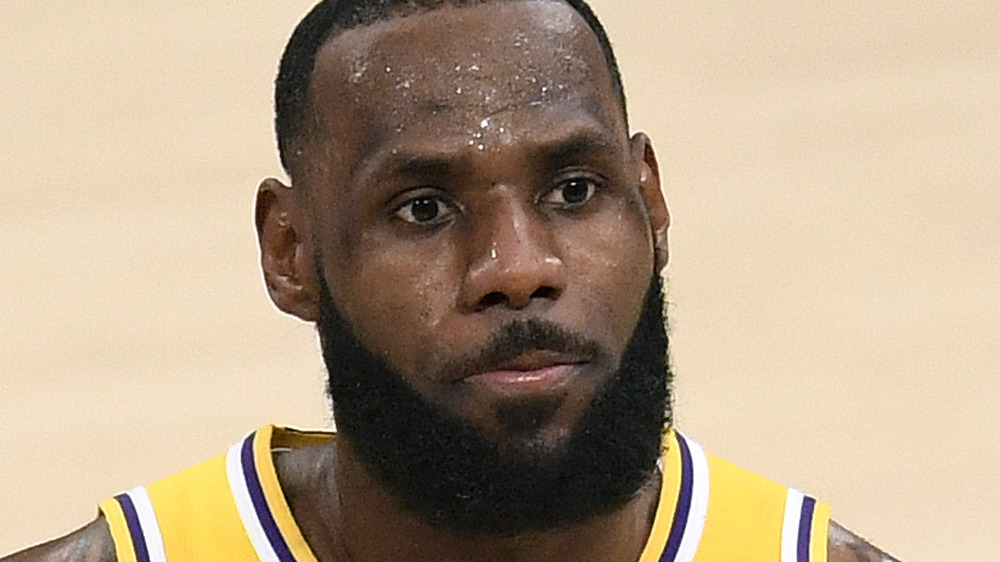 Harry How/Getty Images
LeBron James is largely celebrated as the greatest basketball player of all time, and it's not hard to see why — James dominates any court he's on. So it should come as no surprise that he has been handsomely rewarded for his career gains. Forbes reports that once his off-court endorsements and salaries are factored in, James is currently the highest-paid athlete in the NBA for the seventh year in a row. The publication notes that James will earn roughly $95.5 million, which includes $64 million in off-court deals. 
LeBron James receives approximately $39 million from the Los Angeles Lakers and makes up the rest of his income by setting up partnerships with various brands. SportsPro reported in January 2021 that James recently ended his 18-year contract with Coca-Cola. A Coca-Cola representative commented, "LeBron's contract came up at a time when both he and The Coca-Cola Company were actively reviewing all of its resources to make sure it was investing in places that ensured long-term growth. After many discussions with LeBron and his team, we mutually agreed to part ways."
LeBron James works with several brands and companies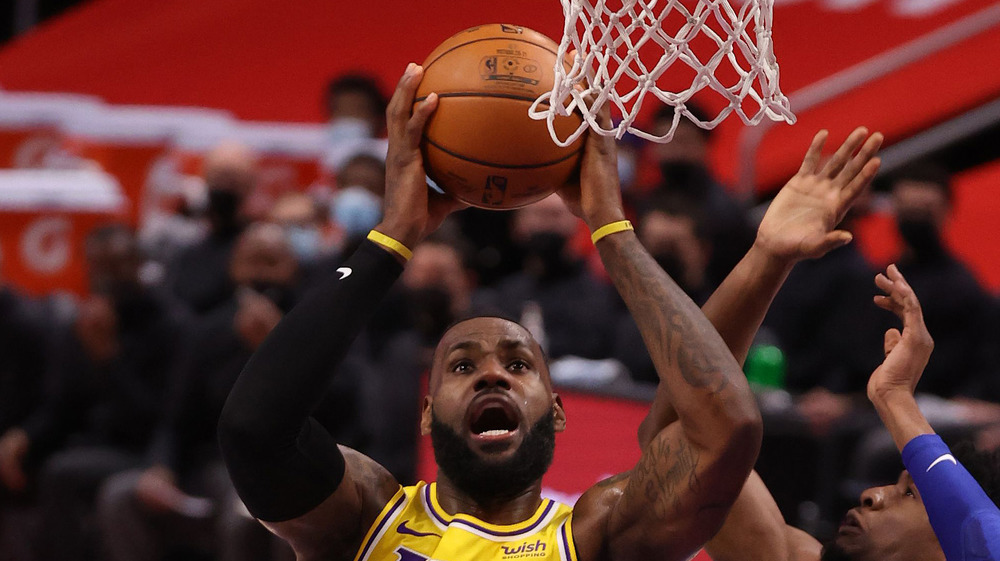 Gregory Shamus/Getty Images
Sportskeeda reports that in 2020, LeBron James' overall net worth was approximately $480 million. The site also notes that he has endorsement deals with several companies, including Nike, Kia, Blaze Pizza, Beats Electronics, Sprite, Upper Deck, State Farm Insurance, McDonald's, Dunkin' Donuts, Samsung, State Farm Insurance, Kia, Verizon, Intel, and Audemars Piguet.
James has also had acting and voice roles in quite a few films and TV shows over the years. He most recently lent his voice to 2018's Smallfoot, and he is the star of the upcoming Space Jam: A New Legacy.
Despite his tremendous income, many people believe James still isn't paid as much as he should be. In 2018, Kenny Malone was joined on NPR by economists Victor Matheson and Kevin Grier, who both believe James is owed more. Matheson noted, "Yes, LeBron James almost certainly has been extremely underpaid for his entire career," while Grier more bluntly echoed the sentiment. "He's getting hosed," he said.