Helena Bonham Carter's Stunning Net Worth Revealed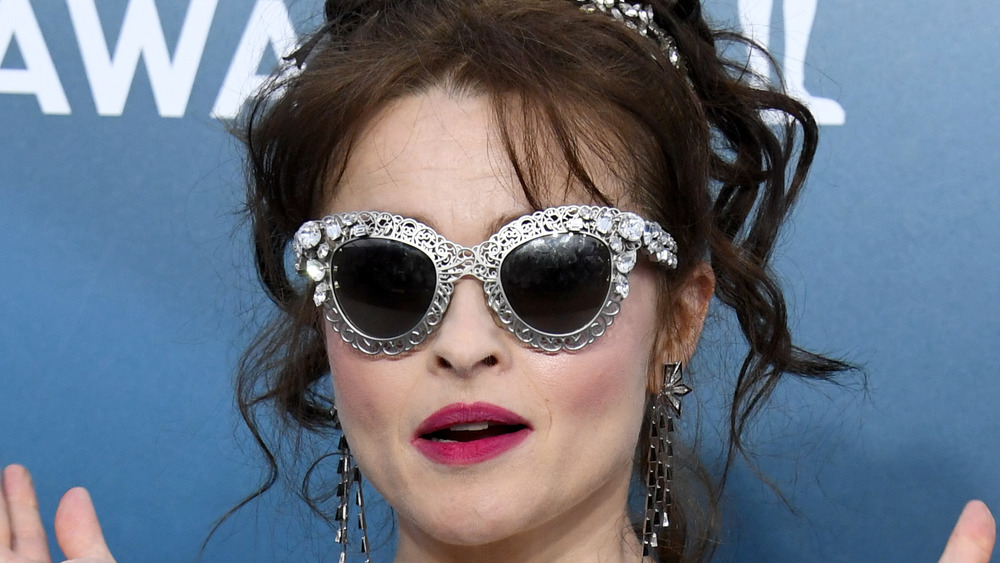 Jon Kopaloff/Getty Images
Helena Bonham Carter is a British actor with an immense body of work under her belt and a penchant for versatility that has ensured she would never fall victim to the common Hollywood trap of type-casting. While some may remember her best in creepy roles like her many appearances in ex-husband Tim Burton's films or as the much maligned Bellatrix Lestrange in the Harry Potter series, she has also stunned audiences with stellar performances in vastly different roles like her Oscar-nominated performance in The King's Speech, in which she played Elizabeth, the mother of the current Queen of England (via NPR and Reuters). Now in her fifties, Bonham Carter still enjoys a robust and productive career in both art house films and major blockbusters (via IMDb). 
With such a long and storied career, we would hope this talented performer would have earned quite the impressive living, and considering her net worth, it appears that has certainly been the case.   
Helena Bonham Carter's net worth and career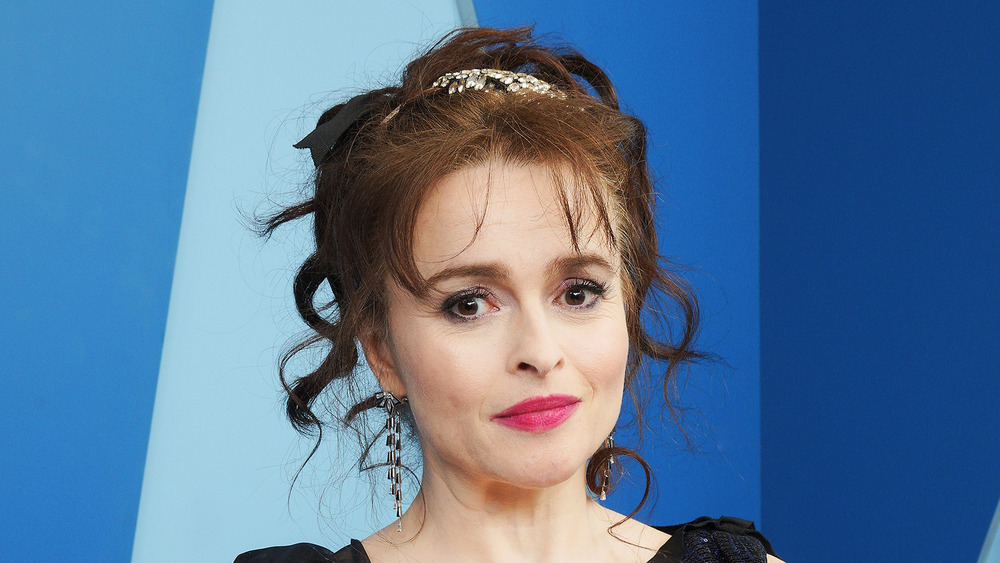 Terence Patrick/Getty Images
As of this writing in early 2021, Helena Bonham Carter's net worth is estimated to be $60 million. It's not surprising that she's amassed such a fortune, considering her professional acting career began in the 1980s, appearing in now-classic TV show Miami Vice (via WealthyGorrila.com). She's gone on to appear in dozens of television and silver screen productions, including famous films like Fight Club and immensely popular television dramas like The Crown (via IMDb). Over the course of her career, Carter has been nominated for an astonishing 101 major film and television awards, and has won an stunning 45 of them, including a BAFTA award, a Screen Actor's Guild award, a British Film Institute award, and an International Emmy award (via IMDb).   
She's also used her fame to spread positive and uplifting messages for fellow women in a way that few actresses, under the pressures of fame, have been able to do. Leading by example, she famously said, "Wear what you feel comfortable with. People say nasty things about what I wear in the street. I'm always in worst dressed lists, but you just have to dress for yourself and ­nobody else" (via WealthyGorilla.com). She's also quoted as saying, "I think fashion has been hijacked by the fashion industry creating rules on what one should wear and I feel like breaking the mold and seeing that the world won't crumble."
Talented, independent, and empowering. This is one star we are very happy to see enjoy the fortune she deserves.