Inside Kyrie Irving's Relationship With YouTuber Golden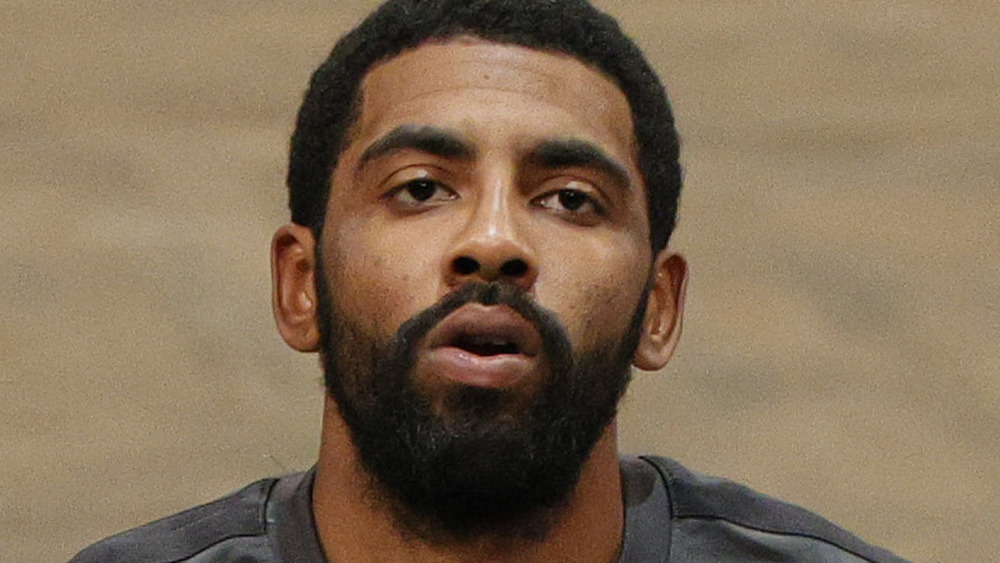 Sarah Stier/Getty Images
Kyrie Irving has been one of the top point guards in the NBA for a while now, joining an elite list which includes names like Tony Parker and Stephen Curry. His life off the court, however, has arguably made as many headlines as his basketball prowess. For example, Irving stirred up some serious controversy when he appeared on the Road Trippin' podcast in 2017. The NBA All-Star casually shared his belief that the Earth is flat, surprising many people. He walked back the comments over time, but it's a story that stays tied to Irving to this day.
Like many young NBA players, there's been an intense interest in Kyrie Irving's personal life. For much of the time he's been in the league, he's lived the life of a true NBA bachelor. Rumors follow him regarding who he's romantically linked to, but he hasn't been quick to confirm or deny them. That's why many are eager to know what's the deal between the successful 28-year-old point guard and his rumored fiancée, Marlene "Golden" Wilkerson.
Kyrie Irving was first linked to fashion and fitness influencer Marlene Golden Wilkerson in 2018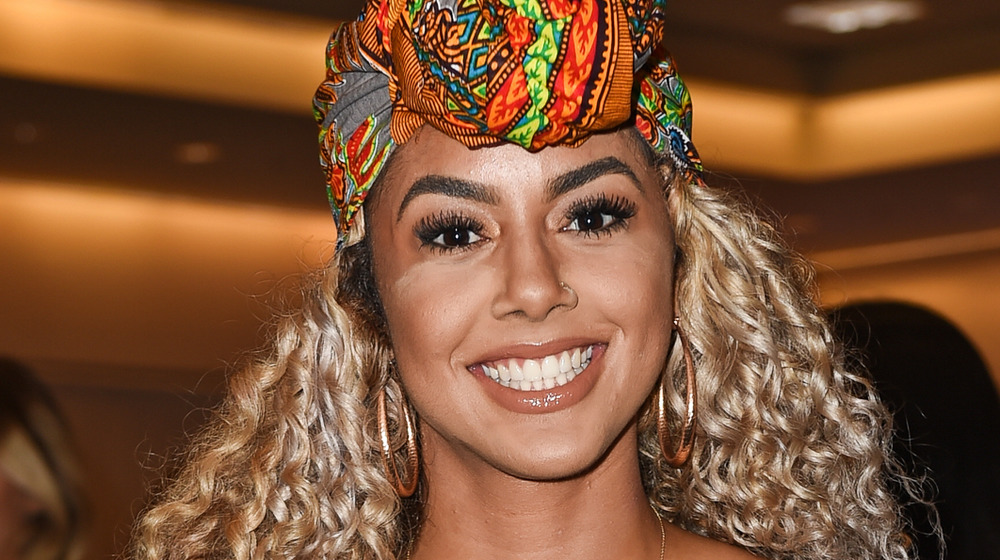 Emma Mcintyre/Getty Images
In December 2018, Marlene "Golden" Wilkerson was spotted sitting next to Kyrie Irving at a youth invitational tournament organized in partnership with Nike, reported SportsGossip. It was the first time the influencer had been seen with the NBA star.
The two didn't confirm the relationship. In fact, to this day they haven't confirmed they were ever romantically linked, making the alleged relationship that much more interesting to fans. Less than a year after they were first seen together, TMZ reported that the couple appeared to be engaged. The two were spotted out in New York City, with Wilkerson wearing an engagement ring that was "bigger than her knuckle."
In September 2020, however, eagle-eyed fans noticed that the pair stopped following each other on Instagram, per YardBarker. Irving deleted a post he'd shared which was dedicated to Wilkerson, while she deleted any photos where she was wearing the ring. The two don't follow each other to this day, but some fans feel it's a ploy to maintain their privacy. Is it over for the couple, or are they the NBA's social circle's best kept secret? Only time will tell.