How Much Steph And Ayesha Curry Are Really Worth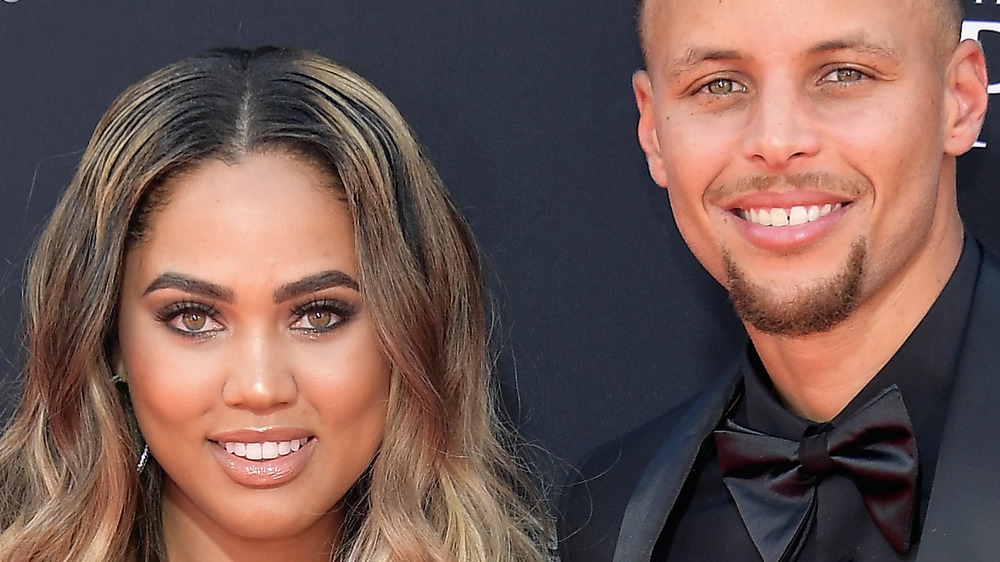 Matt Winkelmeyer/Getty Images
Stephen and Ayesha Curry have one of the sweetest love stories out there. The couple first met in a church youth group in Charlotte, North Carolina. He was 15 and she was 14, per Essence. The two were into each other, but wouldn't pursue their love until years later when Ayesha was embarking on an acting career and Steph was in town for the ESPYs. They planned to spend a friendly day together, but things got romantic (per Us Weekly).
The two took a chance on each other and got married in 2011, when Steph was 23 and Ayesha was 22 (via Insider). Things moved quickly for the couple, who became parents to daughter Riley Elizabeth Curry in July 2012 (via ClutchPoints). Three years later, the couple welcomed Ryan Carson Curry. They kept it going with their July babies when they welcomed son Canon in July 2018. The Curry family stays busy with Steph at the top of his game and Ayesha working on exciting professional endeavors of her own.
This power couple is worth quite a sweet chunk of change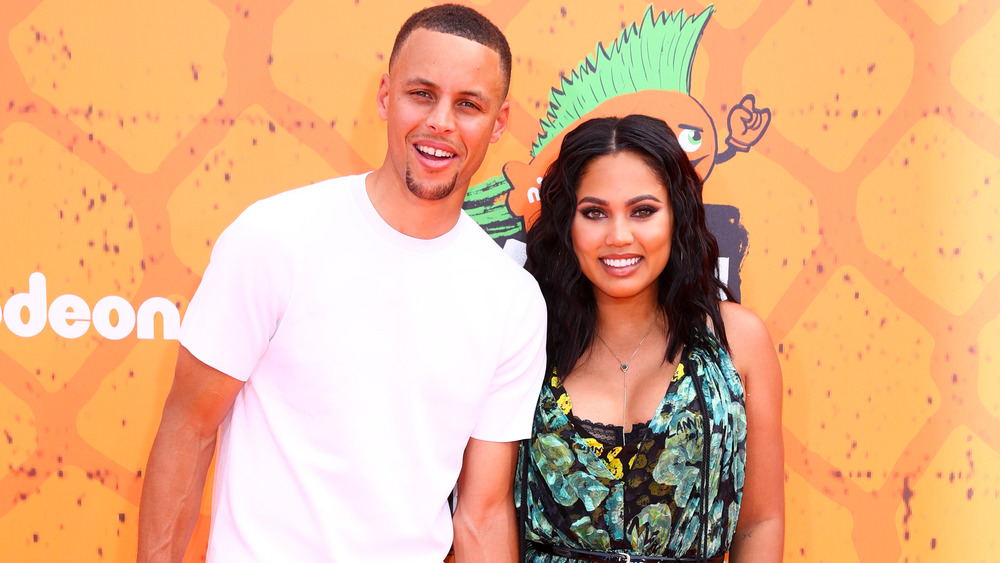 Mark Davis/Getty Images
When you break it down by the numbers, the Currys make some serious cash. Between Stephen's NBA salary and endorsements, he is believed to rake in $70-$80 million annually (per Celebrity Net Worth). Factor in the Golden State Warriors star's business activities outside the league, his real estate, and other investments, and Steph Curry alone is believed to have a current net worth of $130 million.
Ayesha Curry has also made a nice amount of money in her own professional ventures. Ayesha did do some acting from 2008-10, then returned to it in 2017 and continues to make appearances to this day (per IMDb). Outside of acting, Ayesha has also made a name for herself as a celebrity chef, with countless appearances and three cookbooks under her belt (per Hachette Book Group). Altogether, her estimated net worth is $10 million (per Celebrity Net Worth).