This Vintage French Hairstyle Is Making A Surprising Comeback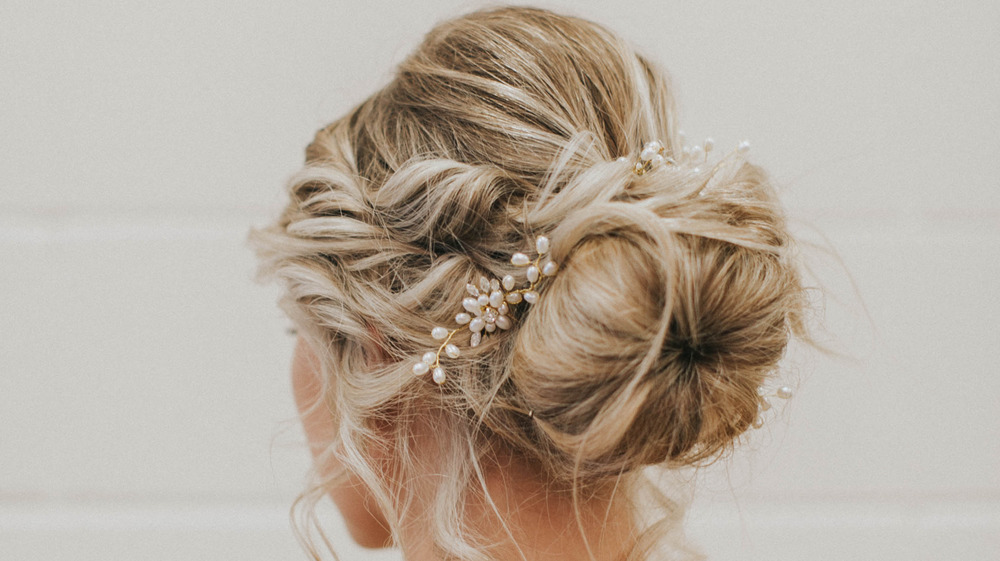 Shutterstock
Classic and vintage. Two trends that never seem to go out of style. Yes, they are an excellent inspiration for our clothes, and also for our hair. So if you're getting a little sick of the messy bun or top knot, take a lesson from the French and pull your hair into a chignon. Oui Oui, a chignon is both a classic and vintage-inspired hairstyle with origins from our chicest of European counterparts. We call it a chignon, but that is really an abbreviation for the French title, "chignon du cou," meaning, "bun at the nape of the neck" (via Allure).
And when we say it's vintage, we mean really vintage. The origins of this très chic hairstyle can be found in Greece during the Victorian Era, and the years of the Second World War (via Real Simple).
The French may be known for their complicated desserts (we're looking at you croquembouche), but the hairstyles beloved by this stylish culture require tremendously less technical skill than their sweets do.
The chignon isn't about perfection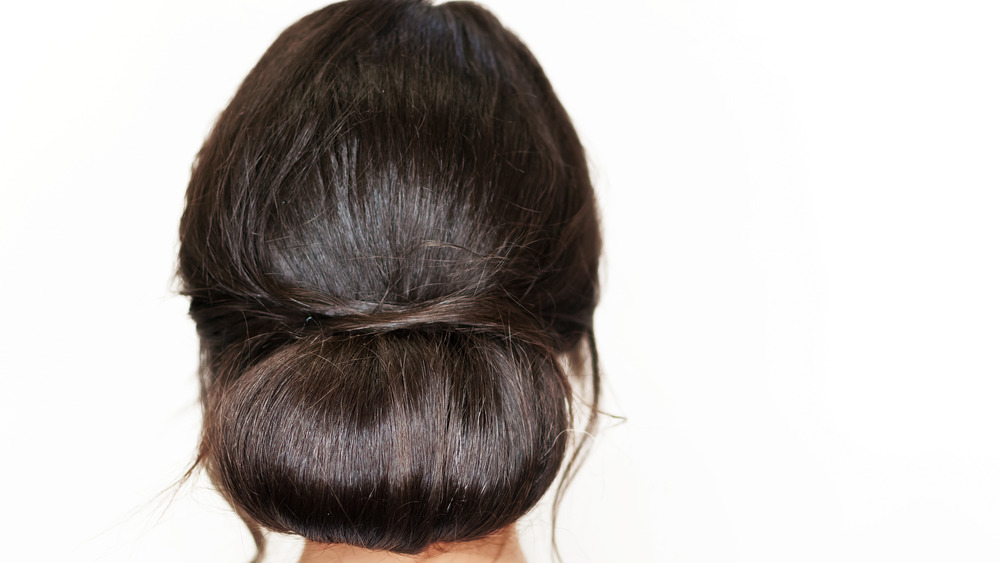 Shutterstock
To achieve this effortless-looking updo, start by parting your hair down the middle and smoothing your hair into a low ponytail. And while you can experiment with a messier looking chignon, think more twisted than bunching. Leonardo Manetti, master stylist at Rob Peetoom Salon, Williamsburg, suggests, "Picture making a doughnut around the base of the pony," (via Real Simple). Once you have twisted and tucked your hair and loose strands into the base of the ponytail, then secure the finished look with bobby pins.
A huge bonus with this updo is that you can do it with unwashed hair! And, as previously stated, the chignon is not all about perfection. There are many different chignon styles you can do, depending on what you are aiming for. Consider braiding small pieces of your hair before tucking them into the low bun (via Seventeen). Or, add a headband to the finished product to channel your inner Blair Waldorf. No matter what style of chignon you choose, we applaud your stylish effort in keeping the chignon a classic, yet still modern choice.