Simon Cowell Finally Speaks About The Accident That Nearly Paralyzed Him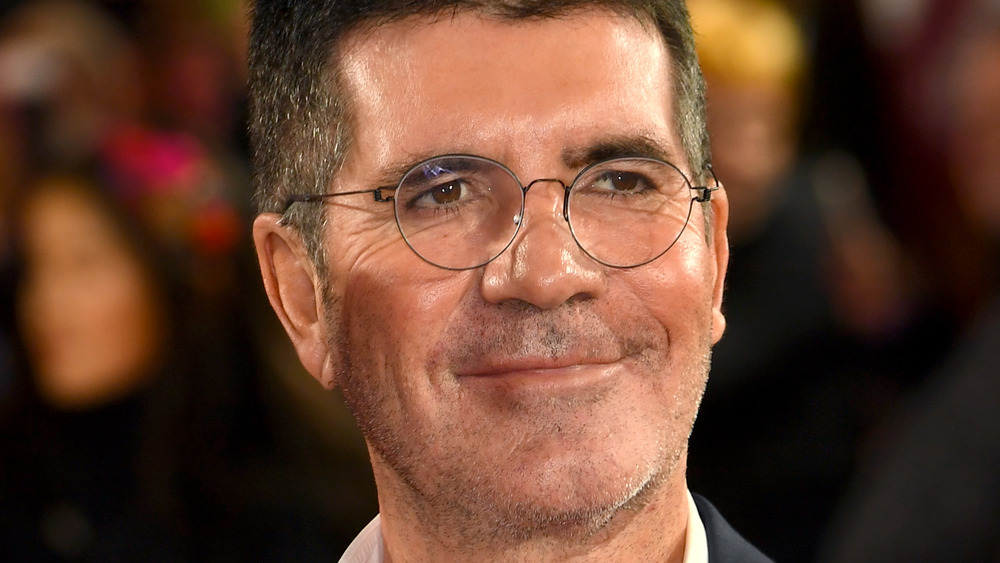 Dave J Hogan/Getty Images
Television personality and notoriously harsh Simon Cowell recently showed a soft, vulnerable side to him –- and we're kind of shook. Revealing all the details of an electric bike accident in 2020 that nearly paralyzed him, the mogul admitted that he came dangerously close to never being able to walk again, according to Insider.
In an interview with ex-girlfriend Terri Seymour on Extra, Cowell spoke candidly about his recent accident, which left him with a broken back. He recounted the terrifying ordeal which took place at his Malibu home in August 2020. "I knew I'd broken my back the minute I landed ... it was really, really kind of sudden and it hurt."
Cowell also recalled not knowing he shouldn't have moved after the accident, instead thinking, "I've got to get back into the house because I can't lie there." Always meticulous and a known perfectionist, he made himself "get carried into [his] bedroom" but soon "passed out," per Daily Mail.
The infamous host described the immense pain he experienced, telling Seymour the toughest part of recovery was the "helplessness" (via Extra) and not being able to move. "The pain was off the charts ... but you've got to stay positive." In a true act of seeing the glass half-full, Simon Cowell stated, "it could have been a lot worse. When I saw the X-ray, I really nearly could have smashed my spine to pieces, so I literally wouldn't have been able to walk."
All about Simon Cowell's closeness to his family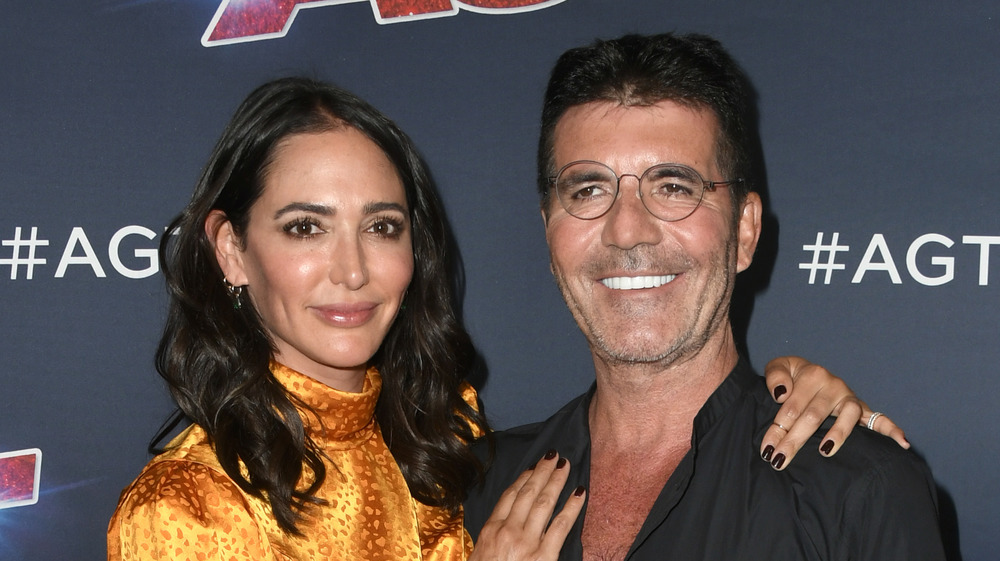 Frazer Harrison/Getty Images
Moreover, it seems interviewer and Simon Cowell's former flame Seymour was actually on the scene helping the TV personality out at the hospital. In a move that shows the strength of their friendship, Seymour reportedly was "outside the hospital all night long" with Cowell's girlfriend, Lauren Silverman, reports Extra. 
About her hospital visit, Seymour recalled, "Lauren was amazing, running around after you, nursing you back to health," showing the extent of their very friendly relationship. And although Cowell is known to be harsh when judging singing contestants, he seems like the biggest of teddy bears when it comes to girlfriend Silverman and their son, Eric.
The former American Idol and current America's Got Talent judge couldn't contain his love for the two, saying, "[Silverman] was amazing. Both her and Eric, they were like my support. I couldn't have gotten through it without them, so we got closer." However, Cowell still struggled with the metal armor he had to wear throughout his recovery. Recounting the difficult experience, Cowell described how "the hardest thing was ... I was so embarrassed about coming home looking about 100 because I couldn't walk, and I have these metal rods in my back and these screws."
Luckily, Eric ended up seeing the cool factor of the metal, telling his famous father, "Daddy, you're like Ironman." As Cowell detailed in the interview with Seymour, he "thought that was the sweetest thing and it meant a lot."