Katharine McPhee Foster Just Shared Exciting Family News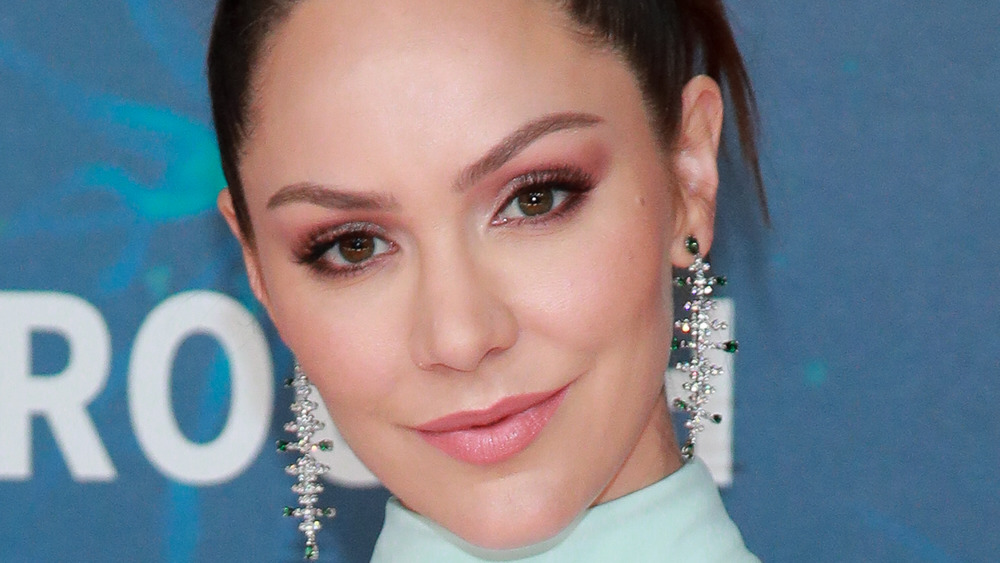 Rich Fury/Getty Images
There is a new celebrity baby in Los Angeles! Singer Katharine McPhee Foster and her husband, composer David Foster, have welcomed a baby boy according to People. 
Suspicions first arose that the former American Idol was pregnant back in October. In December, she shared her first baby bump pic on Instagram, and has since kept fans updated about her journey to motherhood. Most recently, the star posted an image of herself carrying her dog in a sling, with her belly adorned in a sweet sundress. Just days later, she would become a mom!
Not many details are available about the tot at time of writing, with a rep for the new parents simply saying, "Katharine McPhee and David Foster have welcomed a healthy baby boy. Mom, Dad and son are all doing wonderfully."
Meanwhile, we are yet to hear the baby's name, get his birth stats, or see a photo of him.
David Foster is not a first time dad, but this baby marks a first for him
Although this baby is the first for the 36-year-old, her 71-year-old husband has five children from previous marriages, ranging in age from 34, to 50 (via ET Online). Interestingly, this baby is the first son for Foster, however, joining his daughters, Jordan, Erin, Sara, Amy, and Allison.
Previously, the Smash star talked about her feelings with regards to having a son, saying, "Since I'm having a boy, I don't know if people know that, it's definitely different, you think about different things. I always wanted a girl, that's always what I wanted — I always wanted both. Let's just be honest about that. But now that I'm having a boy, I'm like, 'Phew, wow, there's different things I need to worry about.' Versus the things I would be thinking about with a girl" (via ET Online).
Here's wishing the musical parents every happiness as they enjoy their new bundle of joy and figure out the whole boy thing!