The Reason Tayshia Adams Isn't Giving Up Her Home In LA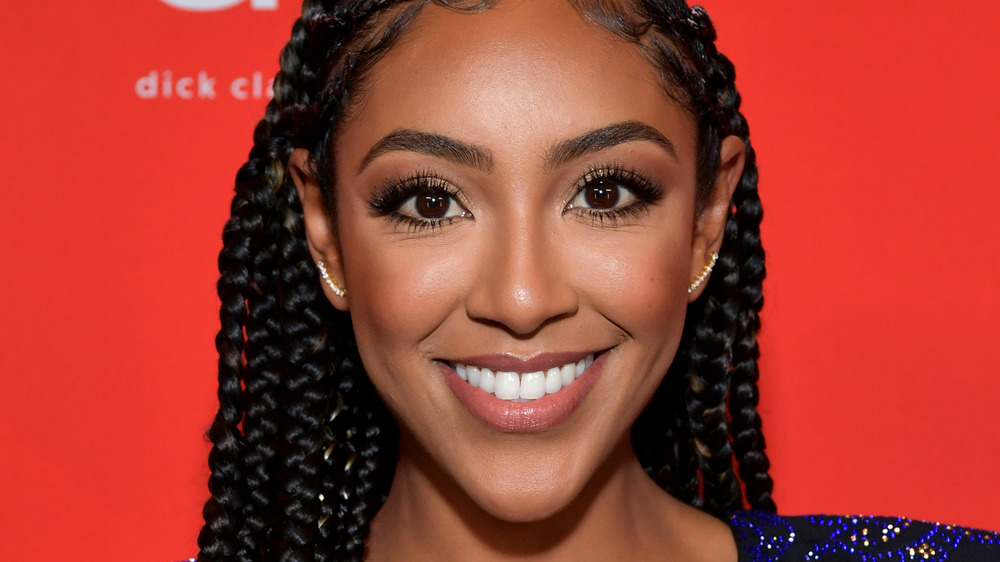 Emma Mcintyre /ama2020/Getty Images
In the shocking news of the century, it's clear that reality stars who make it big on the The Bachelor or The Bachelorette don't have a super simple road to the altar following the end of the show. Following her tenure on The Bachelorette, Tayshia Adams opened up about her "not normal relationship" to Marie Claire. After diving into the difficulties of her multi-racial relationship, the 30 year old explained the mounting pressures that she feels they face.
Tayshia noted that she and her fiancé, Zac Clark, are constantly asked if they're still together after she moved into his home in New York. "We're dating right now while being engaged," she explained. And after she tells people that she and Zac are happy, she's usually met with "please don't break up," adding another layer of scrutiny to their five-month-long courtship. Tayshia went on to explain that she's never thought about breaking things off with her fiancé, but the constant questions make her consider if there's "something" she's "not seeing".
As for the inner workings of their partnership, Tayshia remains slightly cautious. Since only eight out of 40 Bachelor couples have actually have gone the distance, the two are taking things slowly. After living together for three months, the former Bachelorette says, "We do bicker and fight, but 99 percent of it is good."
As far as their living situation goes, Tayshia's past may be part of the reason that she still maintains her home in California.
Tayshia keeps her second home for "peace of mind"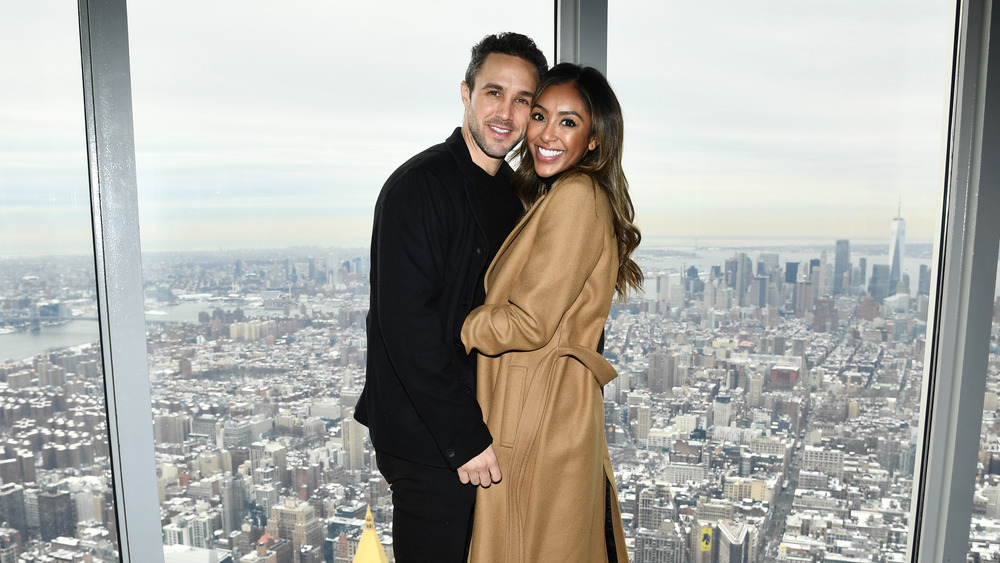 Dimitrios Kambouris/Getty Images
In any new relationship, both parties want to ensure that they're feeling secure in their home set up, and the Tayshia-Zac duo is no exception. When speaking of her home in California, Tayshia explained to Marie Claire that it provides "peace of mind" while noting, "it's not my first rodeo." Previously, the reality star told Entertainment Tonight that her move to New York made sense. "My family is still down [in Southern California], but I really want a firm foundation in something," she explained. "And I feel like New York might be it."
Zac's addiction recovery center may have played a part in Tayshia's decision as well. "Zac has a really established business out there, and he is doing so much good that I really couldn't sleep at night knowing that I would be keeping him away from doing that," she continued. "But also I have been wanting to move to New York forever, so this is kind of like, the perfect storm."
But based on her previous experience with breakups, Tayshia wants to keep her SoCal home. Following her divorce in 2017, Tayshia had to head back to her parents' home since she "didn't have anything that was [hers]." And Tayshia's decision seems to be working for the pair. "I don't like to sound so cliché, but he's very much everything I need," she added. "I have an issue with trust. He's teaching me to get that back."