Tayshia Adams Shares Her Thoughts On Moving To New York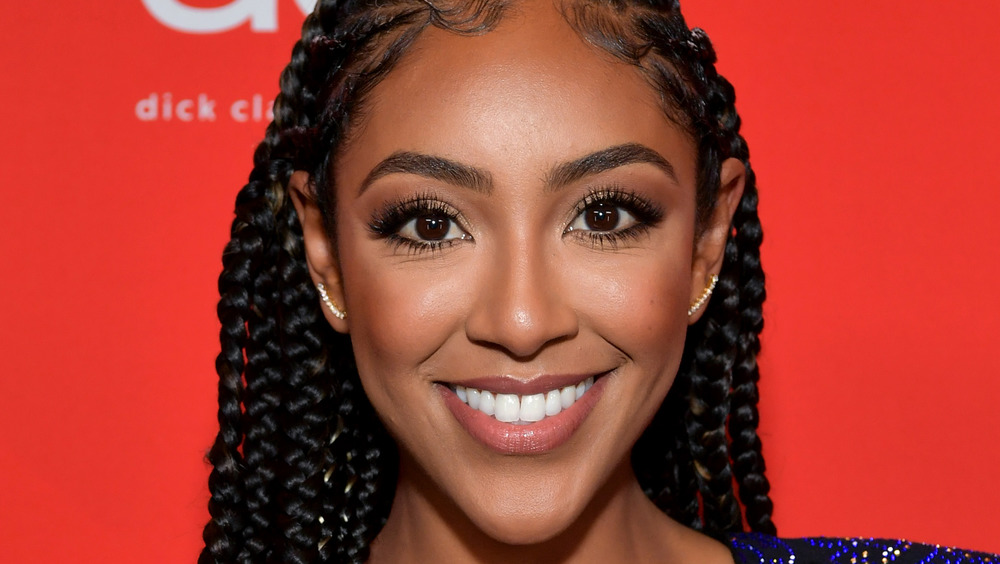 Emma Mcintyre /ama2020/Getty Images
Bachelor Nation has seen a number of painful breakups lately. Carly Waddell and Evan Bass are getting divorced, Clare Crawley and Dale Moss ended their engagement, and Peter Weber and Kelly Flanagan have called it quits. But there's still a lot of love to be found in the franchise, and the strong relationship between Tayshia Adams and her fiancé, Zac Clark, gives us hope.
Tayshia and Zac are going the distance — literally. After being long distance for a few months, Tayshia uprooted her life in California to move to New York to be with Zac in December and couldn't be happier about the decision. Sharing a small space has been a tricky transition, but they're making it work.
"Like any relationship, we have had struggles," Tayshia recently told ET. "We just went from living apart — him in New York and me in Orange County — to me moving in, basically, on top of each other in a New York City apartment. And I am just like, 'Hi, I can't go anywhere. This is home. It's very different than what I am used to, but fights don't actually have to last six or eight hours or go to the next day. And I think that is one lesson I have learned more so recently that I am really thanking my lucky stars for."
This is why Tayshia Adams moved to NYC for Zac Clark
While Zac could have chosen to move to Southern California for Tayshia, they decided to set up their "home base" in NYC. "My family is still down here [in California] and I have a place of my own... but I really want a firm foundation in something. And I feel like New York might be it," she explained. "Zac has a really established business out there, and he is doing so much good that I really couldn't sleep at night knowing that I would be keeping him away from doing that. But also I have been wanting to move to New York forever, so this is kind of like, the perfect storm."
Tayshia's Bachelorette journey wasn't exactly typical as she took over for Clare after she departed the show to be with Dale after a couple of weeks, but it has nonetheless been magical. "If you had told me in March that I'd be getting engaged at the end of the year, I would not have believed it for a second," she told People after the Bachelorette finale aired. "But I want to experience life with [Zac] by my side. He's what I've always wanted."