Zendaya's Answer To This Gendered Question Has The Internet Talking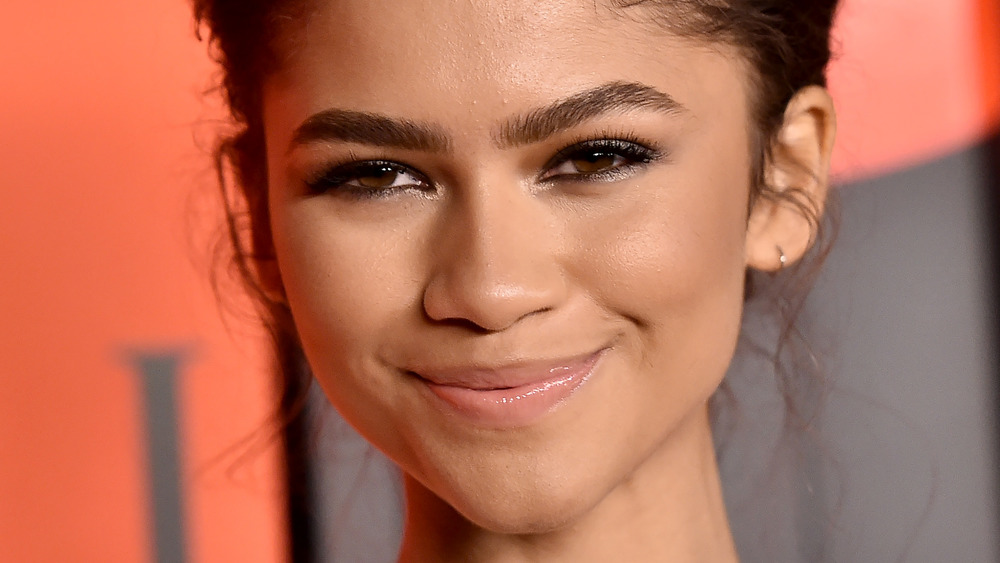 Steven Ferdman/Getty Images
Along with appearing on the 2017 Hollywood issue of Vanity Fair, actress and it girl Zendaya answered 35 interview questions meant to reveal deeper truths about her purpose and character as a part of the magazine's Proust Questionnaire video series. In the first portion of the questionnaire, the Malcolm & Marie star breezily answered several questions that showcased the star's love for her family, career, and self. However, after hearing the twelfth question, which asked "What is the quality you like most in a man?" Zendaya had to quickly interject with a correction. "I most like in a person, how about that?" she said in the Vanity Fair video.
Then, in true Zendaya form, she answered the question as honestly as she could without giving much away. "It's such a big question," she explained. "I would say, 'kindness' is kind of not the best way to describe it, but some people are just good people and you can just feel it. And I don't know how to explain that, but there's this little spark they have, or this little special thing that they have, that just you feel safe and happy around them. I don't know what that is, but some people have it and it's special." 
The next question posed asked for the quality that Zendaya most liked in a woman, and Zendaya shared that her answer would be the same for women. For their part, the magazine simply defined this quality as "Indefinable Goodness."
Zendaya's answer sparked some discussion about her sexuality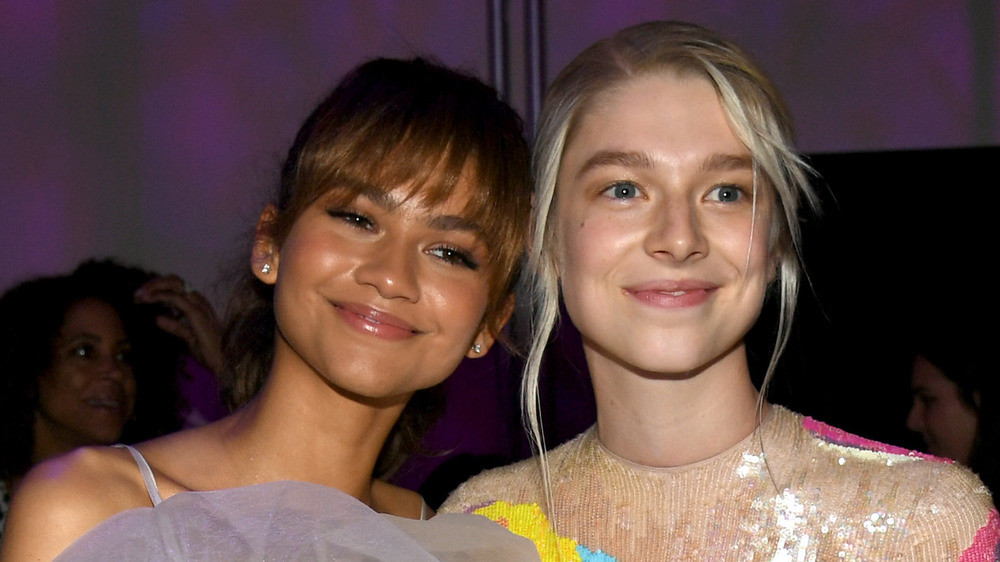 Kevin Winter/Getty Images
Since Zendaya rarely reveals details regarding her love life, many fans have been left to their own devices to speculate about the star's sexuality. Her role on Euphoria has led to speculation that she might be bisexual, since her character, Rue, is in a romantic entanglement of sorts with the show's other female lead, Jules. Additionally, Zendaya has typically shied away from questions regarding her sexuality, but in an interview with The Daily Telegraph, she praised the show for encouraging women to embrace their sexualities — no matter how complicated they might be. "There is something to women owning their sexuality," she shared. "And I think as long as it's done in a way where the woman is the focus, rather than male-gazing or sexualizing a female, it can be very empowering."
Responses to Zendaya's Vanity Fair interview answers sparked some interest from Twitter users as well. In one instance, a user referenced Sappho, a Greek poet from the island of Lesbos. "Sapphics recognize other Sapphics & Zendaya is looking really familiar right now," they tweeted.
Zendaya just loves to tease us, doesn't she?