Inside Dev Patel's Relationship With Tilda Cobham-Hervey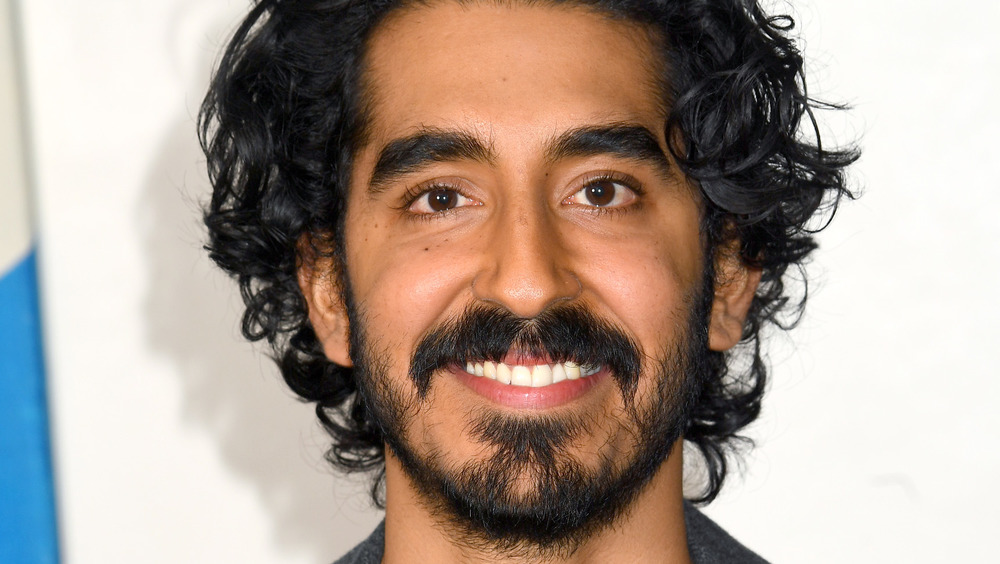 Dave J Hogan/Getty Images
Dev Patel's comedic portrayal of David Copperfield in Armando Iannucci's hilarious adaptation of the Charles Dickens' classic The Personal History of David Copperfield earned him a nomination for Best Actor in a musical or comedy at the Golden Globes. Indeed, Patel has become a household name in Hollywood. "My motto has always been, 'Sometimes you have to take on the mold in order to break it,'" he told ABC News. "You have to because when you're in a character, you can inject something, and slowly the barometer shifts, you know. And that's what I've tried to do."
However, Patel keeps his personal life a little bit more private. So, here's what we know about Patel's relationship with Tilda Cobham-Hervey. As Vogue explained, the pair met during the filming of Hotel Mumbai which was released in 2018. The Australian actress had replaced Teresa Palmer as Sally after Palmer found out she was expecting a baby. It's been reported that Cobham-Hervey showed Patel around her home city of Adelaide and even took him to her favorite restaurant. Since then, they've been serving serious couple goals. For example, the Daily Mail published photos of the couple sitting intimately on the grass during summer 2020. Patel was reportedly celebrating his 30th birthday with Cobham-Hervey with drinks in the Los Angeles sun.
Who is Cobham-Hervey?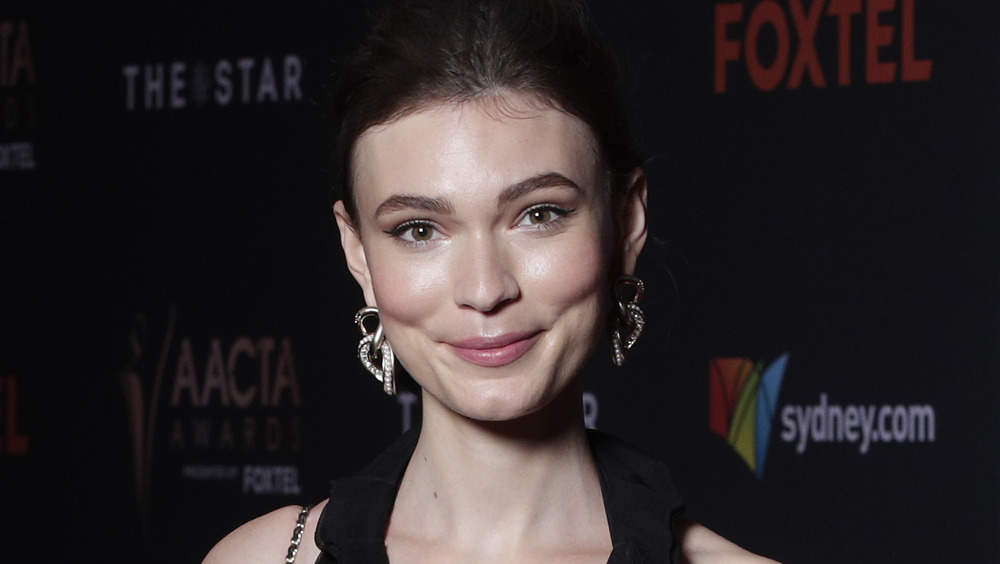 Brook Mitchell/Getty Images
According to Observer, before Cobham-Hervey became an actor, she was a circus performer. Both of Cobham-Hervey's parents were in show business, according to Vogue, and from the age of 9 she worked in a children's circus. Over the seven years that she was part of the troupe, Cobham-Hervey learned how to trapeze, hula hoop, and put on performances.
Additionally, Cobham-Hervey got her big break in acting on 52 Tuesdays, which aired in 2013. Then in 2019, she played legendary singer Helen Reddy in Unjoo Moon's biopic I Am Woman. Speaking about the role, she told Observer, "I think the great thing about playing [Reddy] is that I got to lean into a bit of her confidence. It's also pushed me to think about the kinds of stories I want to tell and not just waiting for them to come to me. Like Helen, I was like, 'Well if there's something I really want to do maybe I have to go and out and make it.'"
It was acting that reportedly brought Patel and Cobham-Hervey together. When they first got together in 2017, The Sun published snaps of the pair smooching on a paddle boat in a Los Angeles park. As a source told Mirror, "Dev has been trying to keep his new girlfriend secret, but he was spotted looking very loved up with her last week. She's been staying with him at his new pad."
Patel and Cobham-Hervey serve serious date inspiration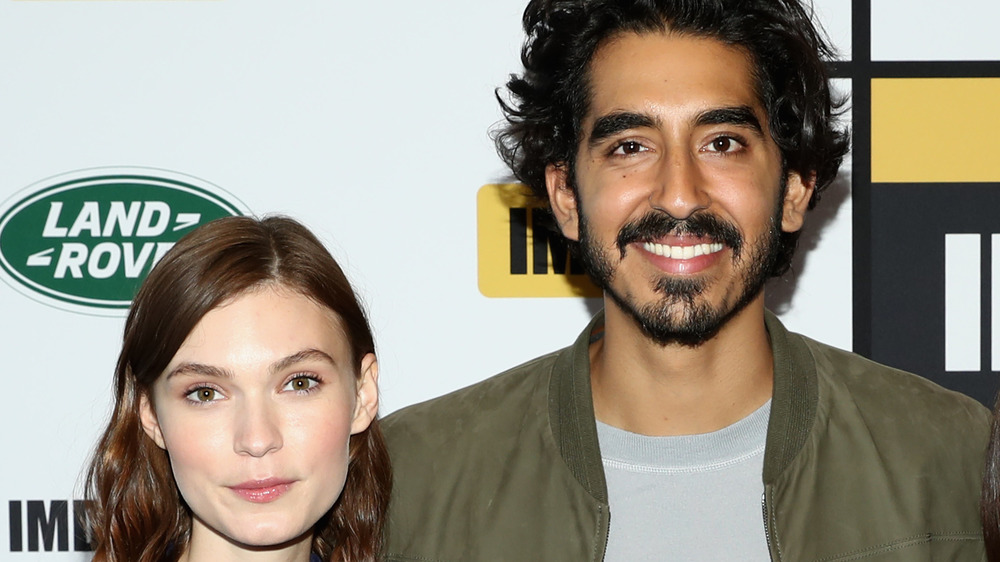 Rich Polk/Getty Images
In May 2020, the Daily Mail photographed Patel and Cobham-Hervey together as they celebrated Patel's thirtieth birthday. Birthdays during the pandemic have been a little different, so Patel's was a paired back affair; friends joined them at a safe distance away, as they sat outside for drinks with happy birthday balloons. They sat close to each other, barefoot, in the sunshine.
It seems the pair have lockdown dating worked out, as on another occasion the Daily Mail reported that they stepped out in masks, holding hands, while they went shopping. Fans of the Lion star have also shared snaps of him on Twitter with Cobham-Hervey out and about.
Additionally, The Sydney Morning Herald reported that the pair are living together in Los Angeles and have proven that you can mix your home and work lives. The publication added that they've collaborated on an animated short film that Patel wrote and they're co-producing together. However, when Cobham-Hervey was asked about their relationship, she said, "Privacy is incredibly important to me, but when you're two people who are creative, living together, we just ended up working together. I think it's great to have people around you who can continue to push you and challenge you creatively." Patel added, "She is definitely the smarter of the two of us and I'm just riding on her coat-tails most of the time, but it's been a joy for us to play in this world of animation together."