Here's What Catelynn Lowell From Teen Mom OG Really Does For A Living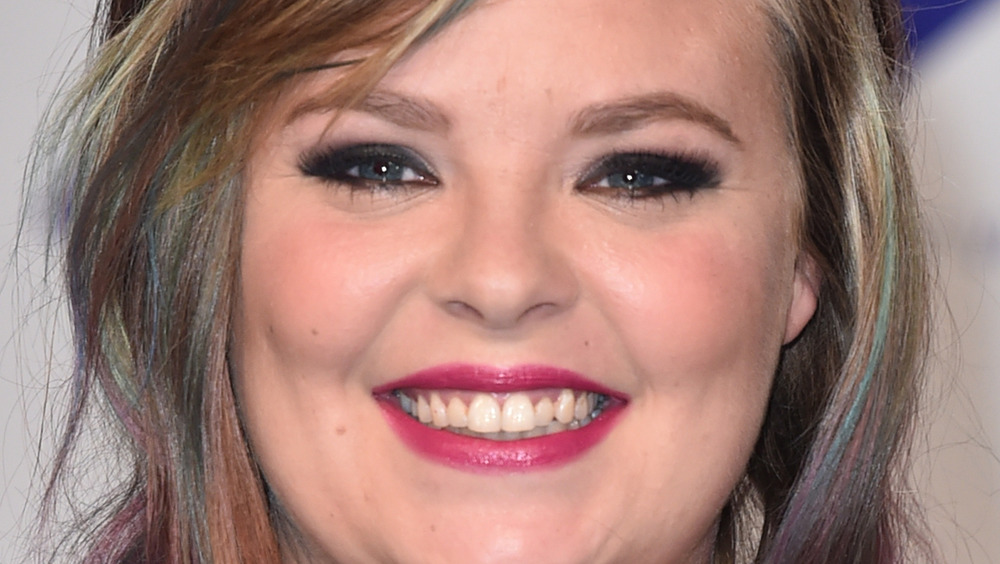 Alberto E. Rodriguez/Getty Images
Catelynn Lowell first hit television screens in July 2009 when she appeared on the debut season of MTV's 16 & Pregnant. Since then, she's continued to be seen alongside husband Tyler Baltierra on the network's other shows, Teen Mom and Teen Mom OG in the years since. But, what else does she do?
According to a report from Heavy, Lowell has been involved in a number of projects outside of reality television. During the latest episode of Teen Mom OG, fans watched as Lowell considered a career as a veterinary technician before ultimately meeting with the founders of Little Spoon, a baby food delivery service. Initially, Lowell thought that being a veterinary technician would be a good career for her because she has a love for animals. However, after meeting with someone working in the industry and learning how much schooling she would have to do, Lowell began to reconsider. So, when an opportunity to meet with Little Spoon arose, Lowell, who made her own baby food for her daughter, Vaeda Baltierra, didn't hesitate to take the meeting.
Although it's unclear how the meeting went after Tuesday's episode, Lowell — who's currently pregnant with her fourth child — hinted that she'd landed the deal in a post shared on Facebook last month. "Well her first [Little Spoon] meal was a hit! She loved it!!" she wrote of Vaeda.
Lowell founded her own clothing company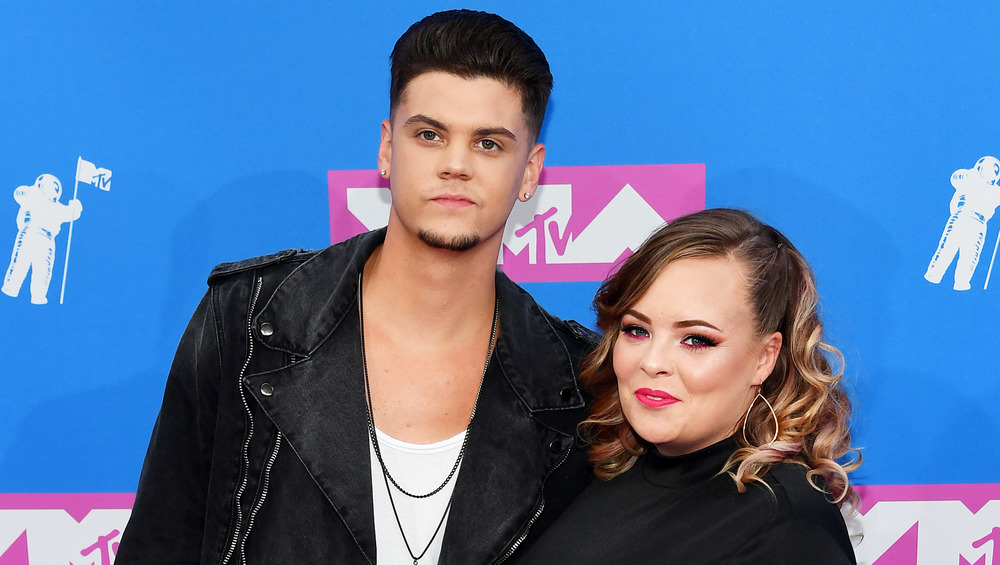 Nicholas Hunt/Getty Images
In addition to her potential partnership with Little Spoon, Lowell is the founder of a clothing line for kids named Tierra Reign. As Teen Mom OG fans may recall, Lowell started up the company with Baltierra following the birth of their daughter, Novalee Baltierra, in 2015 because they saw a need for a more sophisticated selection of clothing for kids. "They didn't understand why it was so difficult to find children's clothing with just as much unique styling as adult clothing," the About Me page on Tierra Reign explains. "They couldn't comprehend why every garment tag said it was made in every other country besides the U.S. So they came together with a mission: To produce high-quality children's clothing with unique, edgy styles."
Lowell and Baltierra are also the authors of a book, Conquering Chaos. To see more of Lowell and her family, don't miss new episodes of Teen Mom OG season 9 on Tuesdays at 8 p.m. on MTV.