The Truth About Chloe Zhao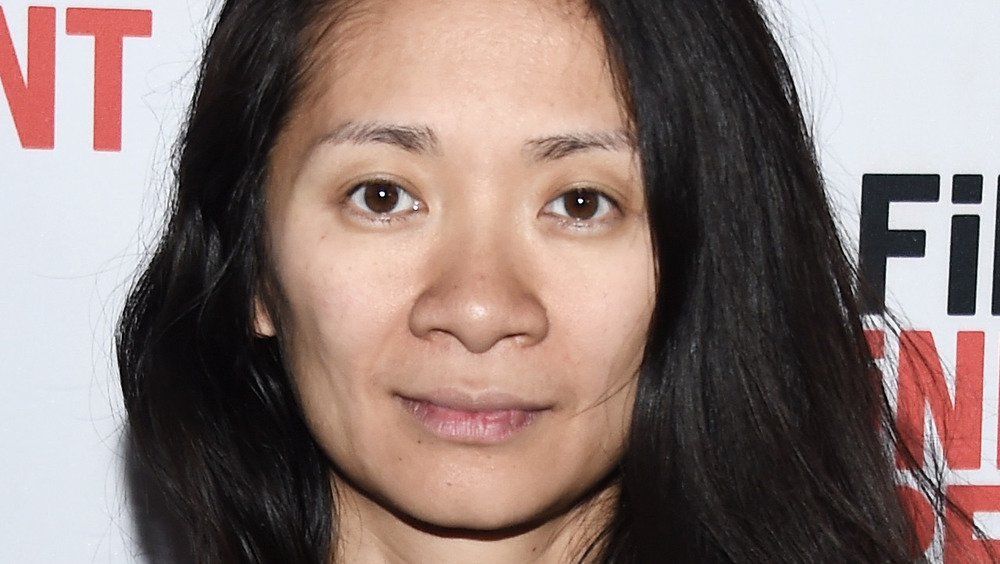 Amanda Edwards/Getty Images
Director Chloe Zhao is taking Hollywood by storm, with her film Nomadland making waves in the awards circuit, and Marvel movie The Eternals slated for Nov. 2021 (via ET Canada). Although it seems all glitz and glam now, Zhao has worked hard for her mega-success, and her winding, history-making path may surprise you.
The Chinese director, screenwriter and producer got her start at 27 years old, when she moved from Beijing to attend NYU's Tisch School of the Arts to pursue her dreams in film (via People). There, she created her standout 2010 debut Daughters, a short film about a 14-year-old girl in rural China who tries to escape an arranged marriage (via IMDb). Already signaling her future success, the short film won several awards, including Best Student Live Action Short at the Palm Springs International ShortFest. In essence, her tremendous talent was evident from the start.
The Tisch program was an incredible opportunity for Zhao, as she also got the chance to develop her first feature film in 2015, titled Songs My Brother Taught Me. Premiering at Sundance, it was a spectacular step into the film industry that enlisted Oscar-winner Forest Whitaker in the production. Detailing the lives of two Native American siblings who live with their single mother on the Pine Ridge Reservation, it showcased the complexity of Zhao's work.
Everything to know about Chloe Zhao's incredible career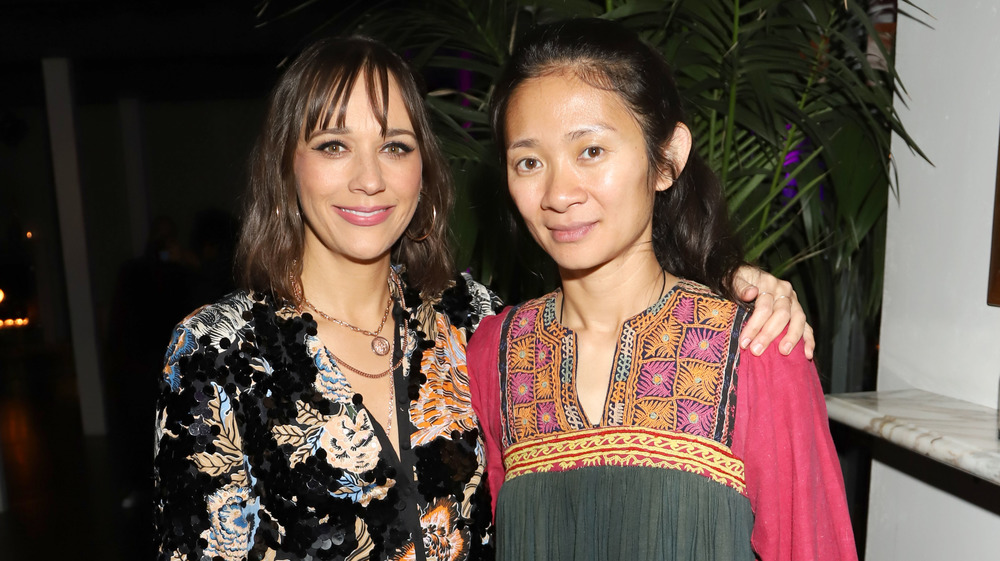 Arnold Turner/Getty Images
In an interview with Walker, Zhao talked about going to the reservation for Songs My Brother Taught Me and feeling taken aback: "I had no idea what to expect, but I found a world very different than my life back in New York City. I knew I desperately wanted to learn more about it." Her curiosity and sensitivity to the subject served her well — it was nominated for the Grand Jury Prize at Sundance, one of the biggest accolades in the movie world.
Next up was her 2017 film The Rider, a classic Western that depicts a Native American rodeo rider who must give up his dreams due to a head injury. Premiering at Cannes and also revolving around the Pine Ridge Reservation, the film received rave reviews, with some coining it "cinematic poetry" (via Roger Ebert).
Receiving the Best Film accolade at the National Society of Film Critics Awards, plus tons of other awards and nominations, The Rider drew a thin line between fact and fiction, filming real people from the reservation. Zhao told The Guardian that when she first saw the main actor Brady Jandreau on the Pine Ridge reservation training his horses, she "knew [she] had to make a film with him." She even included aspects of his real-life injury, and brought in his true-life father and sister in the film. In essence, Zhao is all about authenticity, which shows in all of her movies.
Zhao's success only continues to rise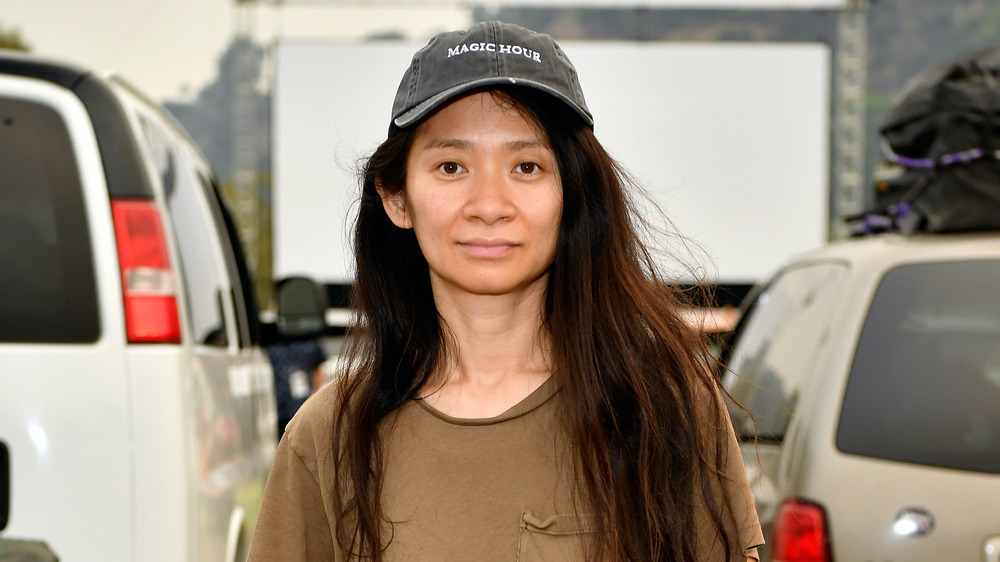 Amy Sussman/Getty Images
Winning the IWC Filmmaker Award in 2017 and the $50,000 Bonnie Award at the Film Independent Spirit Awards in 2018 (via People), Zhao's accolades led her to direct yet another well-received feature film — her latest Nomadland. Starring Frances McDormand as a woman living life on the road after her town shuts down, it revolves around a real-life story that is as harrowing as it is engrossing. So much so, that it was nominated for a whopping four 2021 Golden Globes, making Zhao the first woman of Asian descent to be included in the category for Best Director (via Deadline).
Now, Zhao is off to a whole other direction, taking a break from her true-to-life tales for something that's pure fantasy. Directing the Marvel movie The Eternals, starring Salma Hayek, Kit Harington, Angelina Jolie, and more, we can't wait to see what the genius filmmaker comes up with this time.