The Real Reason Kacey Musgraves Wrote The Song Rainbow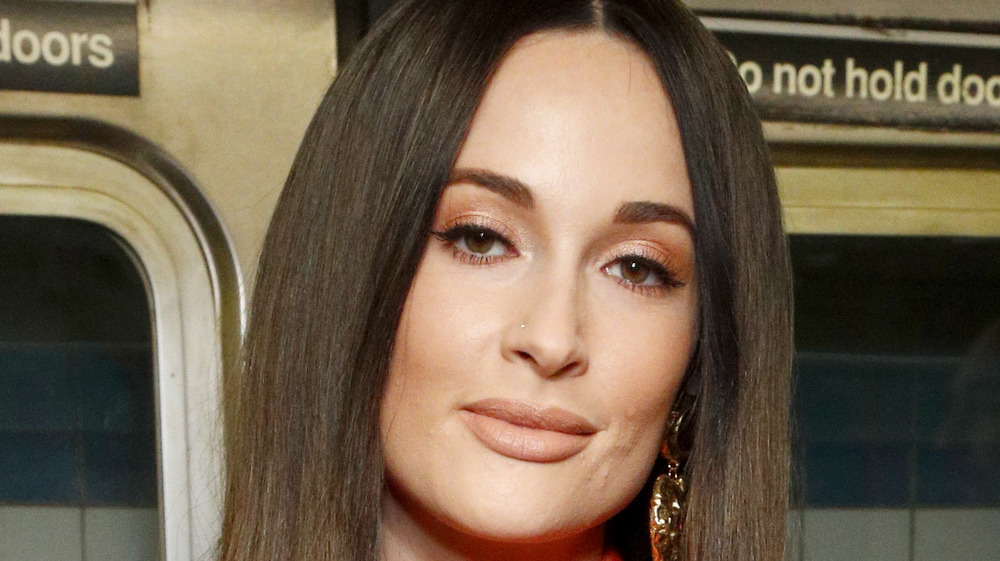 Astrid Stawiarz/Getty Images
The record that rewarded country singer Kacey Musgraves with the Grammy for Album of the Year in 2019, Golden Hour, has a few songs that seem like pointed tunes for aching hearts, according to Forbes. Perhaps one of the most beloved, "Rainbow," has especially personal origins.
According to a Taste of Country, the concept of "Rainbow" actually came to the country crooner nearly six years before its official release on her album. Since that time, it has taken on many different looks. The outlet explains that its original iteration came after Musgraves read her horoscope and wrote herself an inspiring letter. "Rainbow" was eventually the last song her grandmother would hear her sing as well, making its message particularly personal. The song was performed at her grandmother's funeral.
"Rainbow" holds the final space on the album and definitely represents the most poignant tune out of all of its tracks. "For a long time, that was a really hard one to hear, but I thought that it fit really nicely on the record," Musgraves told Taste of Country. "It turned into a song as a little message to myself, and then ended up being a song for anybody with any kind of weight on their shoulders."
In addition to the close-to-home inspirational message, "Rainbow" also represents one of the least-doctored tunes on the album, with only a piano accompanying Musgraves' vocals. Of the recording process, Musgraves explained, "Every night in the studio, we would end the session with turning all the lights off and just sitting by the piano and recording a live version of 'Rainbow.' It's very vulnerable as a singer to commit to showing a live track because there's no fixing it. Everyone sees what your capabilities are right then and there."
Rainbow also serves as a tribute to the LGBT community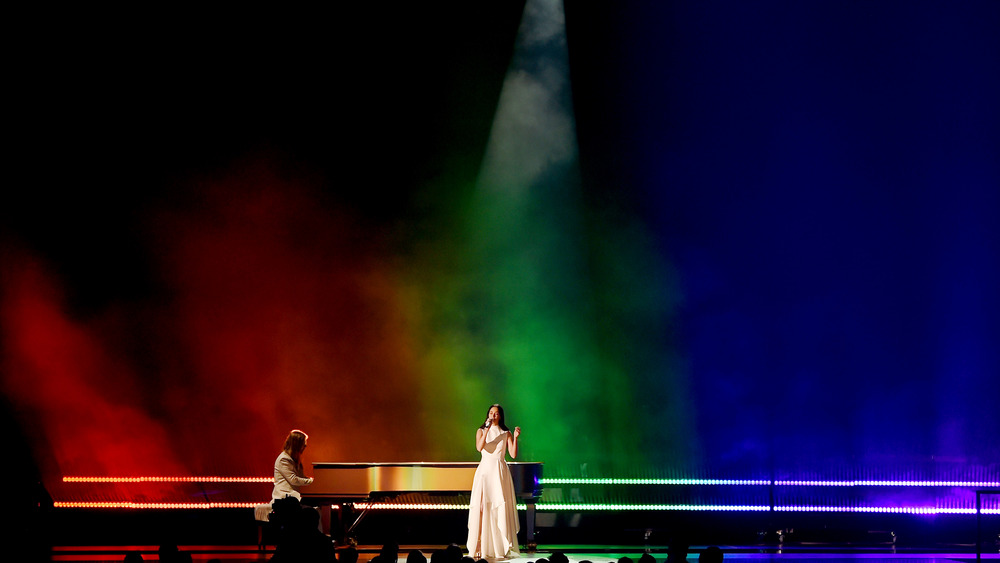 Kevin Winter/Getty Images
While many fans have adopted the song as their go-to empowering anthem, the country starlet also dedicated "Rainbow" to a cause close to her heart. A reminder for anyone facing personal challenges in the LGBT community, the song also aims to comfort those who struggle with feeling different. "I feel a kinship and a friendship with that community," she explained to Taste of Country. "They really opened my eyes up to a lot of different things that I wasn't aware of growing up in a small town in Texas. I will always be an ally and a strong supporter."
More recently, the popular track has resurfaced throughout a collectively trying time. According to the Los Angeles Times, upon the arrival of the COVID-19 pandemic and the ensuing societal shift, the ballad permeated social media videos. Various celebrities even covered the tune on their platforms as a way to lift fans' spirits. The outlet also reports that the hallmark song reached over 100 million streams last year.
"Music finds its way into so many cracks and crevices in pop culture — it can give people something to latch onto," Musgraves said in 2018. "There are good things out there, even though that's not what's on the frontal lobe of everyone's mind these days" (via Los Angeles Times).
After taking on many different lives throughout its emotional, seven-year tenure, "Rainbow" still holds a special place in many people's hearts. Not least of all, Musgraves' grandmother — she pinpointed the track as a hit well before it ever climbed Spotify's charts.