The Truth About Norman Lear's Wife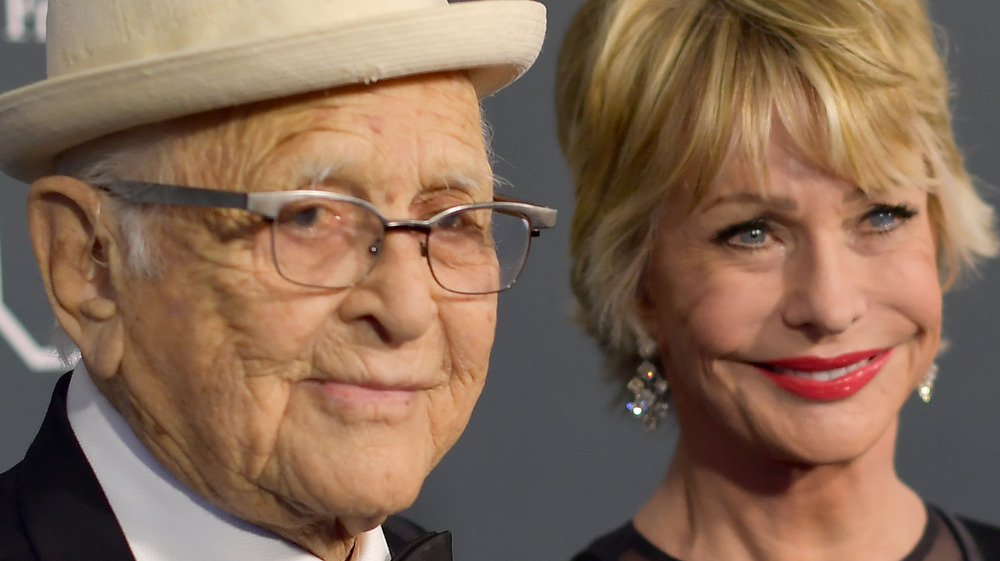 Matt Winkelmeyer/Getty Images
Norman Lear is one of the most legendary producers in TV history, counting mega-hits like All in the Family and Good Times among his impressive slate, according to his page on IMDb. He continues to work extensively, with CNN noting Lear recently became the oldest Emmy award nominee in history. What made the moment extra especial, though, was Lear being nominated alongside his wife, Lyn Davis Lear. As the old adage goes, behind every great man is a great woman, and Lear's wife certainly fits the bill. 
They made history together, too, with closest competitors Hume Cronyn and Jessica Tandy nominated for an Emmy as octogenarians in 1994. "We thought maybe we were a record as a couple," Lear said about his nomination at age 98. After spending more than three decades together, Lear and his wife are one Hollywood couple that relishes the chance to enjoy each other's company, at work and at home.
Norman Lear and Lyn Davis Lear work well together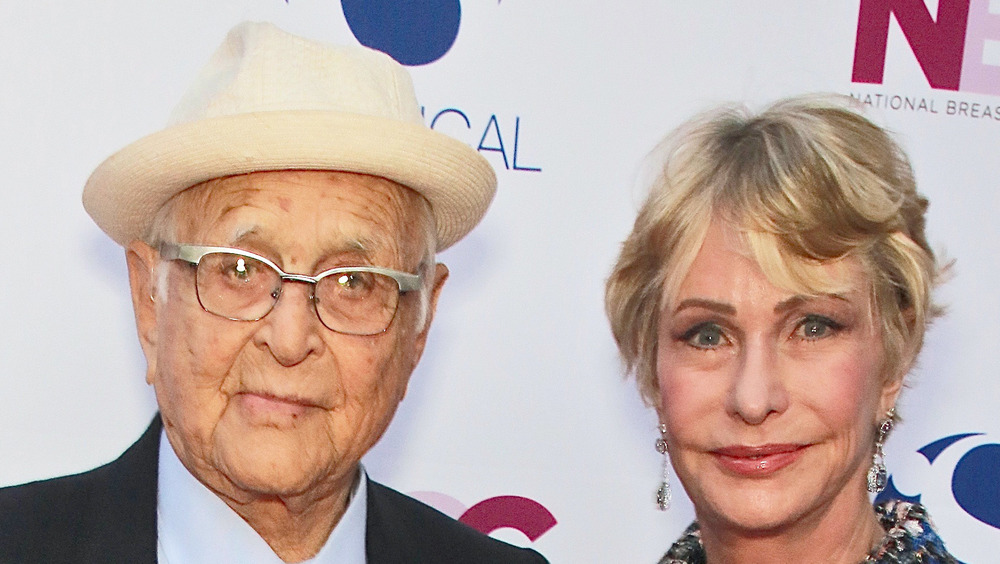 Robin L Marshall/Getty Images
The two tied the knot in 1987, marking Norman Lear's third marriage. Lyn Davis Lear opened up to EW about the reality of her life, admitting, "Being married to someone well-known, there's an adjusting that goes on. You have that whole 'Who am I in this relationship? I've done a lot too.'" Indeed, her IMDb page is stacked, as Davis Lear is an in-demand producer. CNN notes she shares the same passion for showcasing the stories of marginalized people as her hubby. 
They love collaborating, too. As The Hollywood Reporter notes, the couple set up the Lear Family Foundation together. Norman Lear said, "we believe that documentary film can, and has, made so much change, especially in the areas of climate change, civil liberties, and civil rights." In an Instagram video expressing gratitude for their Emmy nods, Lear enthused, "I have a lot to be grateful for. With me also happens to be my wife, Lyn Lear, also nominated today ... We are the lucky Lears!"
The Lears share their passions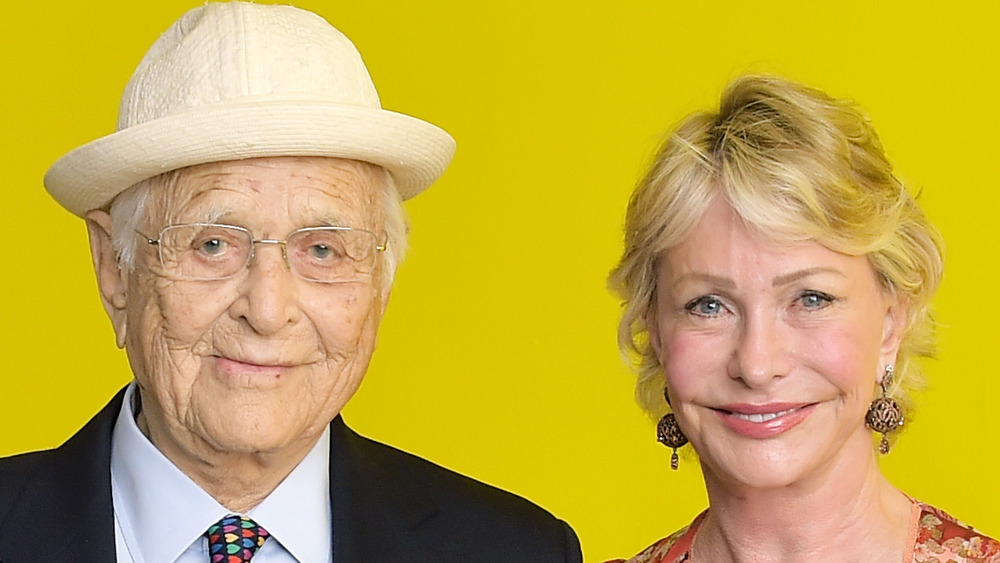 Stefanie Keenan/Getty Images
In a joint interview with Closer Weekly, the couple talked about a lifetime of wedded bliss. "He's the last of the real romantics," Davis Lear gushed. She added, "Every morning, he wants to have a kiss when I wake up. It's a nice way to start the day." The legendary producer argued true happiness comes from family life, noting they have raised some wonderful kids, too. One of their biggest shared passions, otherwise, is the environment. 
As Variety notes, the Lears produce films predominantly to educate about climate change, with Davis Lear arguing, "Now look where we are. When you walk outside, it was like a heat wave, like an oven hitting you in the face with 110 degree weather. So it's going to force us. I mean, we can't make it political or keep it political for too much longer." Even all these years later, the Lears remain passionate about what matters to them.