Inside Meghan And Harry's Surprisingly Normal Nighttime Routine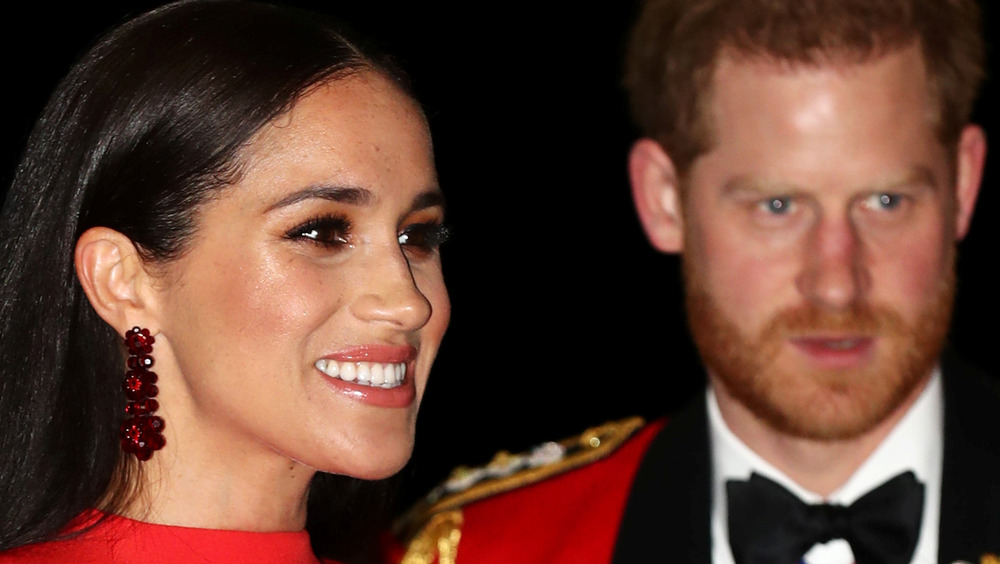 Wpa Pool/Getty Images
Meghan Markle and Prince Harry lead a glamorous life most of us can't even begin to imagine. Right? Well, maybe in many ways this is true, but when it comes to their nighttime routine, it seems the expecting parents are just like us in that they do, well, what we do.
In a new interview with James Corden, Harry shares the surprising things he and his wife do in the evening (via Us Weekly). And the reason their activities are surprising is that they are shockingly normal. As in, same!
"Depending on how the day's been, we do Archie's tea," the soon-to-be dad of two told Corden. Okay, so maybe most of us don't have tea, let alone with a 1-year-old (he turns 2 in May), but we promise — the rest of Harry and Meghan's routine is no different from what we do on any given night (via USA Today).
Consider that the parents will go on to "give [Archie] a bath, read him a book, put him down, go downstairs." But what does the couple do after their little one is tucked in tight?
What Harry and Meghan eat and watch on TV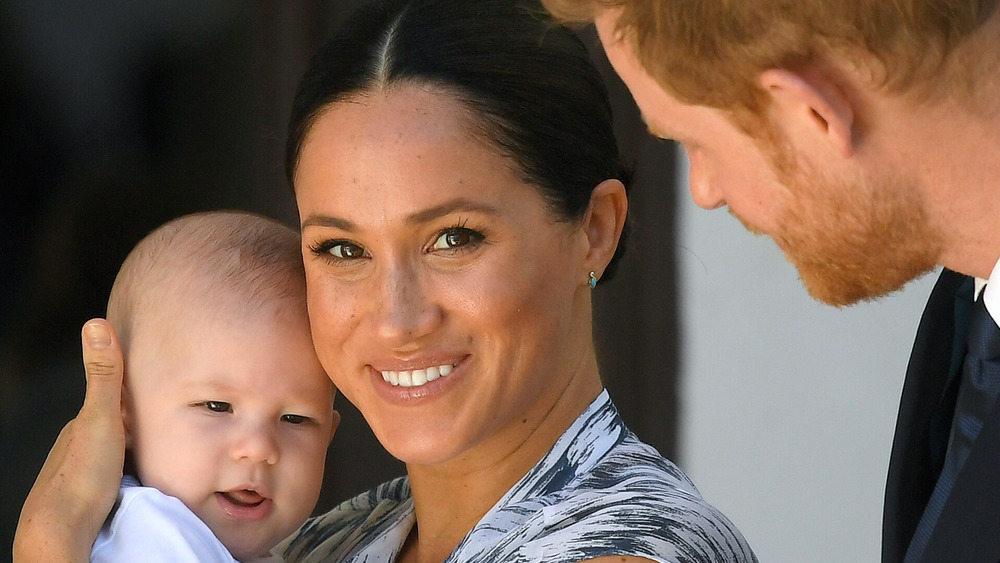 Pool/Getty Images
Can you even imagine Harry and Meghan, arguably the most famous couple on Earth, Netflix and chillin'? Well, go there in your mind, because it's real. But first, they eat a seven course meal of course. Not! Instead, as Harry told Corden, "Meg might cook a meal, might order a takeaway."
Then, it's upstairs to sit in bed — um, raise your hand if you, like Harry and Meghan, watch TV from the comfort of your bed, too. Yup, as the former royal shared, he and his wife, "go upstairs, sit in bed, turn the TV on, watch some Jeopardy!, maybe watch a little bit of Netflix." He even confessed to having watched The Crown!
How is their evening so darn normal? Well, no matter, because we love how much like our night theirs is, proving that Harry and Meghan really are the most down-to-earth Windsors in the family.