Billie Eilish Had A Hilarious Reaction To Meeting Orlando Bloom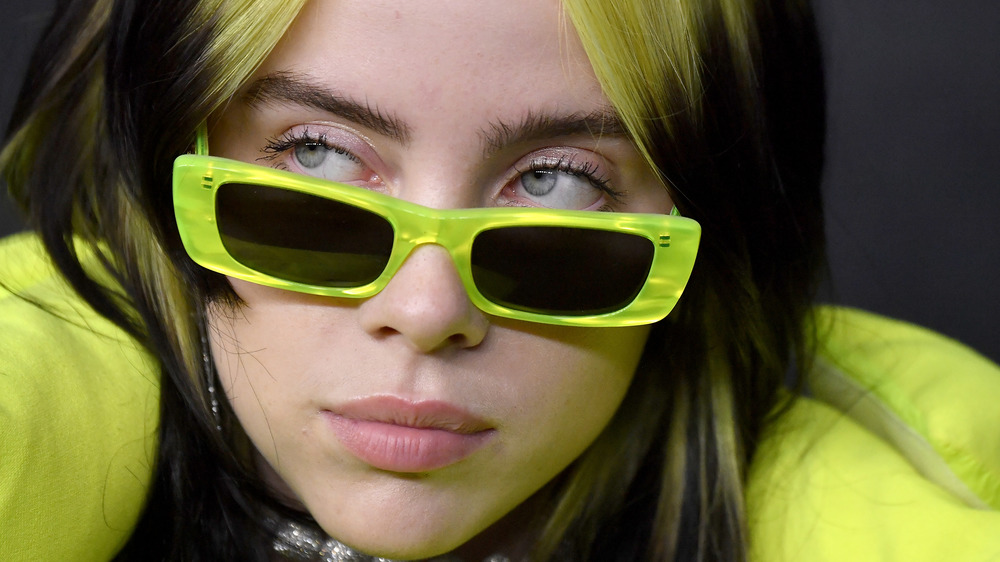 Frazer Harrison/Getty Images
While many celeb interactions are probably way more boring than we think, Billie Eilish's first meeting with Orlando Bloom has exceeded all our expectations. As revealed in her new Apple TV+ documentary, The World's a Little Blurry, the singer didn't actually realize who the actor was when Katy Perry introduced them backstage at Coachella (via Rolling Stone). 
In a hilarious exchange, Perry reveals to Eilish, "My fiance who like doesn't listen to... he listens to a lot of music [but] he literally will only play you in the car," is suddenly interrupted by Bloom coming in to hug Eilish, and simply stating, "Bad Guy." While new mom Perry just laughs, sharing, "All the time," gushing that it really is the only song he listens to as he drives(via Youtube). But it wasn't until, as Rolling Stone noted, the power couple left that the "Therefore I Am" singer was reminded by her brother Finneas that the guy who she assumed "was just some dude Katy Perry met," was actually the actor who played Will Turner in the Pirates of the Caribbean. 
"No way, bring him back," Billie said (via The Hollywood Reporter). "I want to meet him again. He kissed me on the cheek! I did not know that was him," she continued, adding, "I thought it was some dude."
Billie Eilish had no idea who Orlando Bloom was when they first met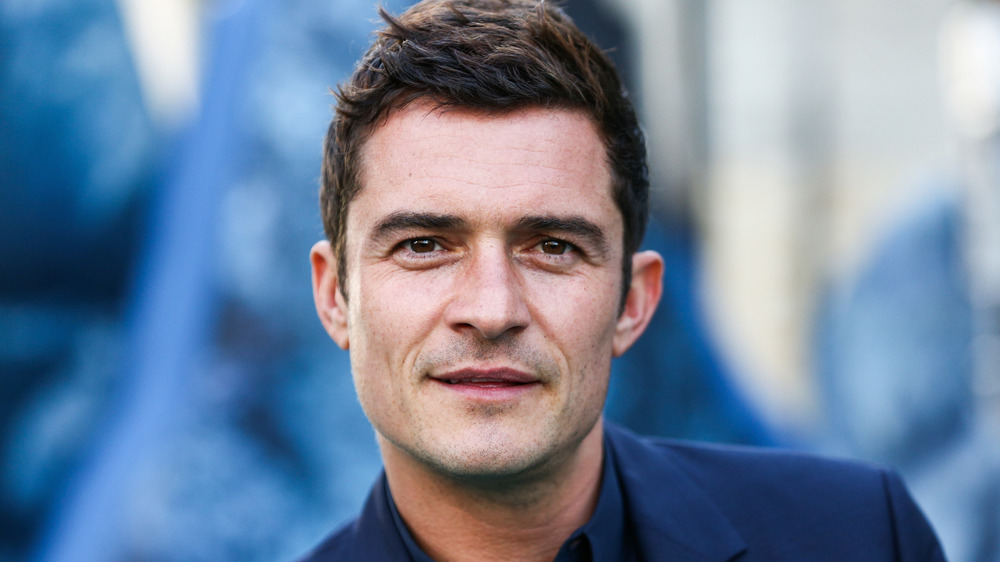 Rich Fury/Getty Images
In the documentary, Orlando Bloom and Billie Eilish are later reunited. "This is the universe hugging you," Orlando says to the star as he hugs her. "I'm giving you so much love and light right now" (via The Hollywood Reporter). Billie replies, "You don't even understand, my 9-year-old self, bro," adding, "You're a f—ing, I don't even know! Oh my lord. Thank you for everything you do."
This is just one of the many hilarious and endearing insights into Eilish's life that came with her documentary. Not only did viewers get more of an insight into the creation of her multiple-Grammy-winning debut album, but they also got a glimpse into how fame has affected her life in both negative and positive ways – plus much, much more (via New York Times). 
It's safe to say that The World's a Little Blurry is a must-see for any true Billie Eilish fan!