Apple's Newest Documentary Will Make Billie Eilish Fans Excited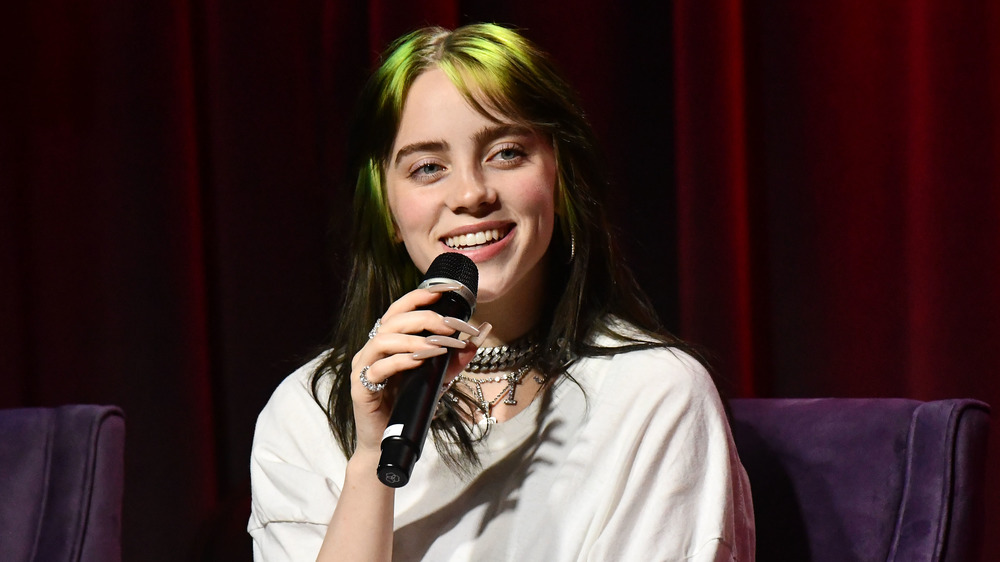 Scott Dudelson/Getty Images
Following hot on the heels of Taylor Swift, who has released two critically-lauded documentaries this year, and Ariana Grande, whose surprise film Excuse me, I love you drops on Netflix just in time for Christmas, everyone's favorite effortlessly cool moody teenager is getting the documentary treatment, too. Apple has announced it has a Billie Eilish doc on the way, ominously entitled Billie Eilish: The World's A Little Blurry. The young lady Dionne Warwick jokingly thought was named "William Eyelash" will make her big screen debut in February 2021.

Apple reports the documentary, directed by award-winning filmmaker R.J. Cutler (who was behind Vogue doc, The September Issue, among many others), is courtesy of Apple Original Films, in association with Interscope Films, Darkroom, This Machine and Lighthouse Management & Media. A suitably mysterious teaser offers practically no further information, but it sets the tone eloquently for what Eilish fans can expect from such a project.  
The World's A Little Blurry drops in early 2021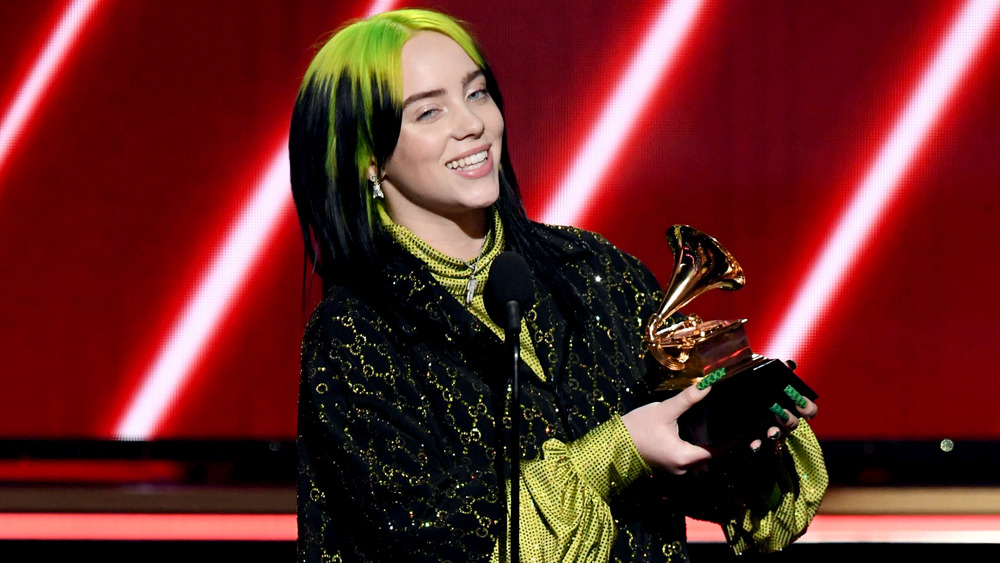 Kevin Winter/Getty Images
The slated release of The World's A Little Blurry caps off a massive year for Eilish, who burst onto the scene in 2019 with her inescapable debut album before commandeering the charts with massive hit "Bad Guy." She stormed the Grammys in January, winning Best New Artist, Album of the Year, Record of the Year, Song of the Year, and Best Pop Vocal Album before being revealed as the singer of the official theme song for James Bond's latest outing, No Time To Die. Her latest track, "Therefore I Am" had fans making favorable comparisons to "Bad Guy," proving even a pandemic couldn't stop the enigmatic singer-songwriter.
In an interview ahead of iHeartRadio's ALTer EGO concert, at which she performed some of her biggest hits, Eilish admitted to being apprehensive about the release of her documentary. "I've seen no part of it. I'm terrified. I'm freaked out," she revealed. The "Bad Guy" hit-maker added, "They've been filming since like July of 2018 ... Who has that much footage of them that they've never seen? I'm terrified," (via NME). Hopefully she's taken the months since to get used to the idea, as there isn't much longer to wait before the doc is released upon the world.