Inside Cate Blanchett's Relationship With Husband Andrew Upton
Lisa Maree Williams/Getty Images
On Sunday, Cate Blanchett may very well take home her fourth Golden Globe award, this time for her portrayal of conservative activist and political lobbyist, Phyllis Schlafly, in the limited series Mrs. America.
Blanchett has starred in all genres, and it turns out that her real-life relationship with her husband Andrew Upton has all the features of a romantic comedy.
Case in point: The two didn't exactly like each other when they first met back in 1996. "He thought I was aloof and I thought he was arrogant," Blanchett recalled during an interview on The Tonight Show with Jay Leno. "We just didn't really connect and we were going out with other people, who we're still friends with and it was always an issue when the four of us went out that Andrew and I had something going on" (via Female First).
But when Blanchett and Upton did fall for each other, it was a whirlwind romance.
Upton proposed after just three weeks and the rest is history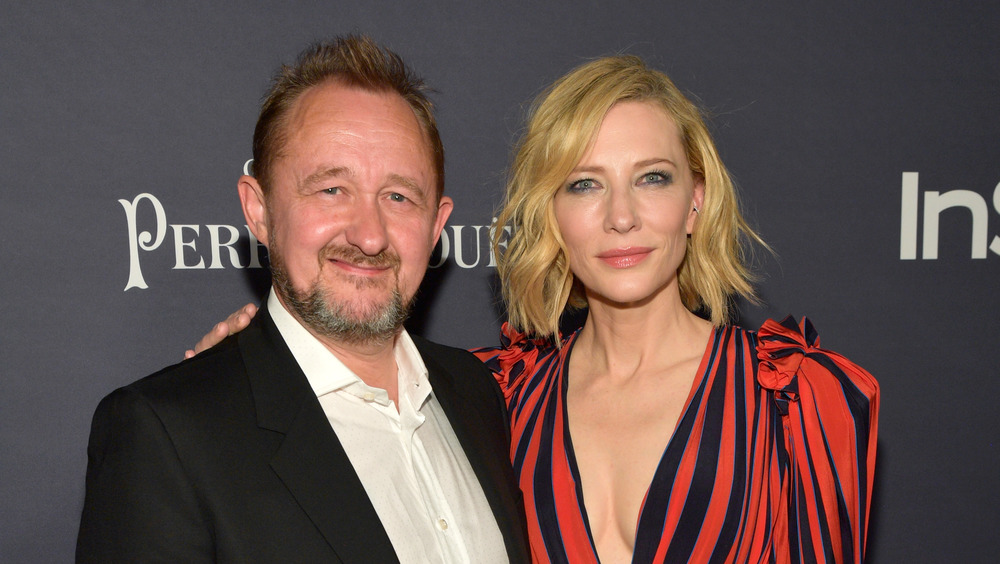 Matt Winkelmeyer/Getty Images
Things changed after the two kissed during a game of poker, and they were engaged three weeks later. The proposal came after Blanchett tried and failed to cook dinner for Upton, as she recounted to Ellen DeGeneres in 2015 (via the Daily Mail).
"I cooked him the worst meal. I somehow decided that to stuff a trout with walnuts and goat's cheese would be a good idea," she told DeGeneres. "'He ate it and then he asked me to marry him so clearly he was I don't know hallucinating. He realized I couldn't cook" (via the Daily Mail).
The couple tied the knot in 1997 and share four children, according to E! Online. Blanchett and Upton, who is a playwright, also collaborate professionally. Together they own the production company, Dirty Films, and they both serve as artistic directors and CEOs of the Sydney Theatre Company.
"It's been a great creative partnership with my husband and also a great love affair," Blanchett told the outlet in 2015. "Working together, running a creative company in Australia. It's been fantastic" (via E! Online).