The Surprising Way Carey Mulligan First Met Her Husband Marcus Mumford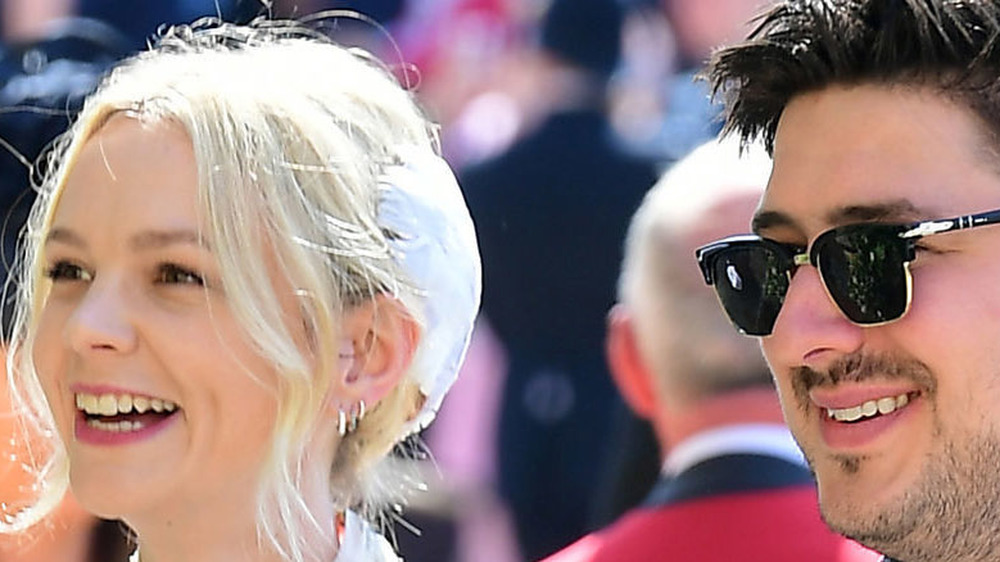 Wpa Pool/Getty Images
Oscar-nominee Carey Mulligan and her husband, Mumford & Sons frontman Marcus Mumford, make up one of the cutest Hollywood couples today. Complementing each other with their distinct artistic talents, the two have been linked since 2011, marrying one year later and having two adorable kids named Evelyn and Wilfred.
While Mumford lives it up on stage ,singing treasured hits like "I Will Wait," Mulligan continues to star in breathtaking roles like that of Cassie in 2020's Promising Young Woman. But the way they met will leave you completely shocked.
Mulligan's journey as an actress got started when she was just 17 years old and began to apply to drama schools instead of traditional universities. As her parents disapproved, and the schools rejected her, she looked elsewhere for support and decided to write letters to people in the industry (via MamaM!a). 
In fact, according to her interview with The Telegraph, Mulligan soon became penpals with actor Kenneth Branagh and the screenwriter Julian Fellowes, who each helped pave Mulligan's path to cinema. But those weren't the first penpals she'd had — her romance with Mumford actually started out in the most innocent of ways.
Mulligan and Mumford's relationship began with the written word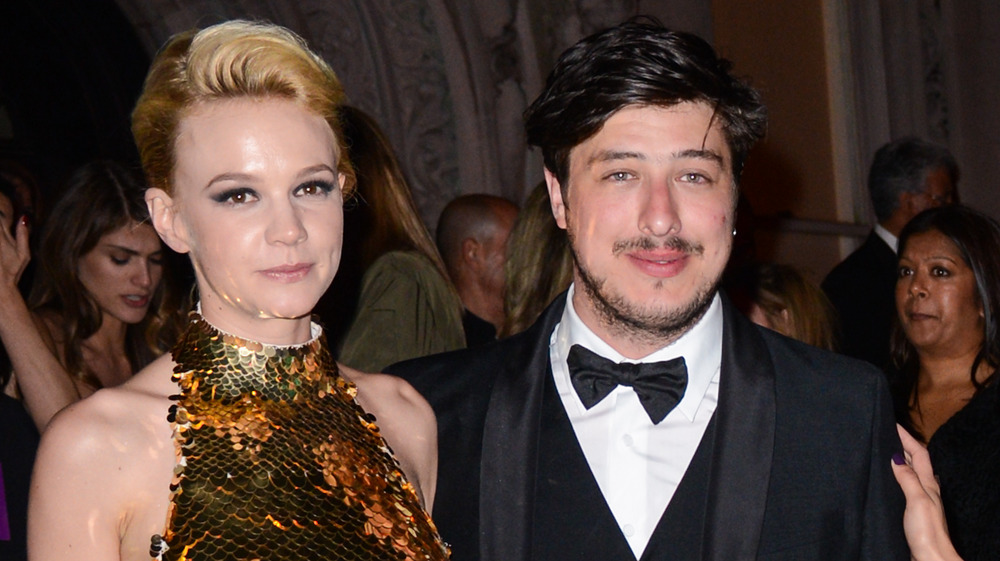 Ray Tamarra/Getty Images
After Mulligan's infamous breakup with fellow Wall Street: Money Never Sleeps star Shia LaBeouf, she was quickly linked to the dashing Mumford & Sons frontman. But 2011 wasn't the first time they'd met — that actually happened more than a decade earlier. Mulligan and Mumford first met at just 12 years old at a Christian church camp, where they became fast friends (via MamaM!a). In the most adorable of meet-cute stories, the two stayed in touch as penpals for some time, before losing touch.
As each pursued their respective career (and became mega-famous), it seems they never truly forgot about each other. Mulligan and Mumford met again in 2011 at a Mumford & Sons house party in Nashville, knowing for once and for all that they were soulmates (via Bustle). Tying the knot just one year later, in 2012, it was clear that the two were destined to be together — and it's safe to say we've never been more obsessed with a love story.
But wait — it gets cuter. The famous pair still write love letters to each other, as Mulligan herself explained to The Telegraph. "I think they're becoming a lost art form, which is very sad. To have a love letter from someone, to hold it in your hand and know that you can keep it for your whole life... well that's an amazing thing." We couldn't agree more!