Inside Don Cheadle's Relationship With Partner Bridgid Coulter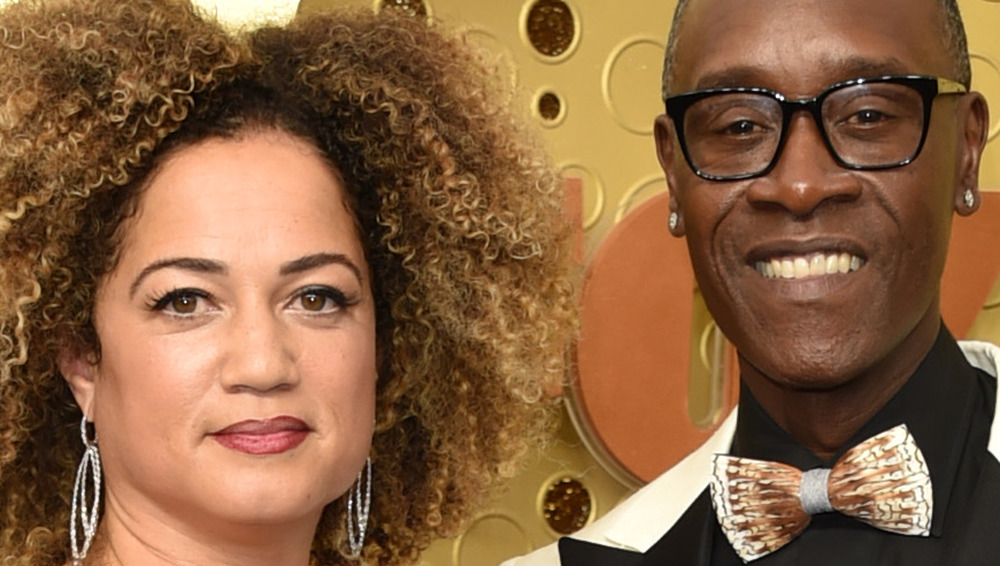 John Shearer/Getty Images
While there will be no official red carpet during this year's Golden Globe Awards, actor and nominee Don Cheadle usually arrives with his longtime partner and wife Bridgid Coulter at his side. One of Hollywood's most enduring couples, Cheadle and Coulter have been together for almost 30 years, although they didn't get married until 2016. 
The couple began dating in 1992 when Coulter starred as Janet on the TV show Class of '96 and Cheadle co-starred in the failed The Golden Girls spinoff The Golden Palace (per IMDb). The couple have two daughters: Ayana, 26, and Imani, 24 (per IMDb). Earlier this month, Cheadle spoke to Travel + Leisure magazine about packing up his family and leaving California to spend time at their second home in Hawaii during the COVID-19 pandemic, calling the getaway "great because there are low incidents of COVID on the island, and they want to keep it that way."
Cheadle often posts pictures of his wife to his Instagram account, including one for Mother's Day last May that reads, "Love you to the moon and back again, girl. I'm ALL IN!"
They have a close family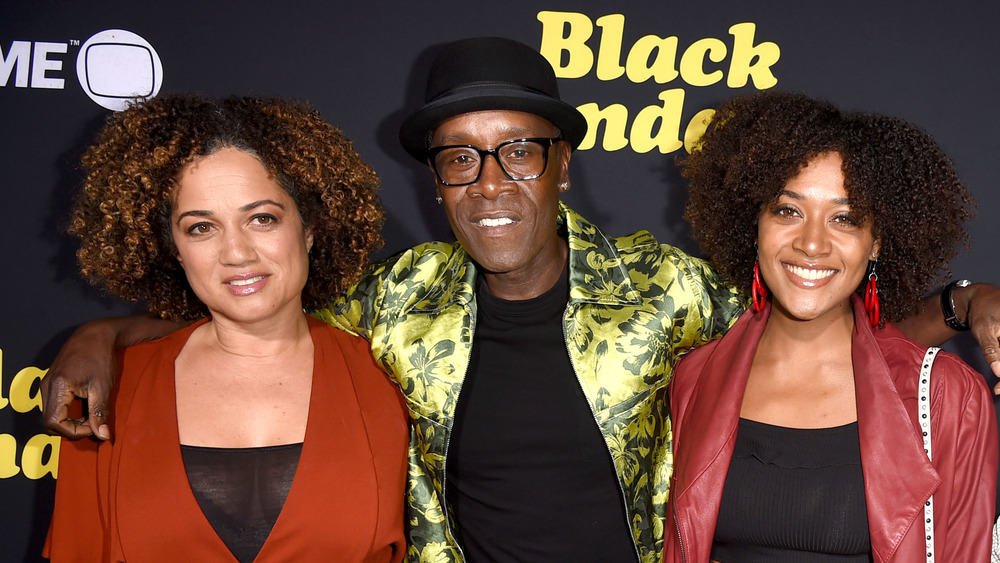 Kevin Winter/Getty Images
Don Cheadle told Travel + Leisure that his family still travels together, even though his children are now adults, and it's sometimes hard to get all four members together. His family has traveled to Africa many times, and it's now a favorite destination. When asked about vacation to Botswana, he said, "It's just the four of us, and we unplug. No cell phones, no computers, no reception, no towers — you're not going to get any of that. We just get to spend time with each other and experience the country and people, and read a lot and bond." He called it a "magical time." 
Both Cheadle and Coulter have busy careers. Cheadle, who is nominated for his role in the series Black Monday in the upcoming Golden Globe Awards, will soon resume filming the next season and is gearing up to promote his next two movies, Space Jam: A New Legacy and No Sudden Move (via Travel + Leisure). Coulter is not only an actress and producer, but also owns an interior design company, Bridgid Coulter Designs. She is also the founder of L.A.'s Blackbird House, a shared work and social space for women of color and their allies. (via Essence).