Why Ted Cruz's Awkward Cancun Joke Has The Internet Seeing Red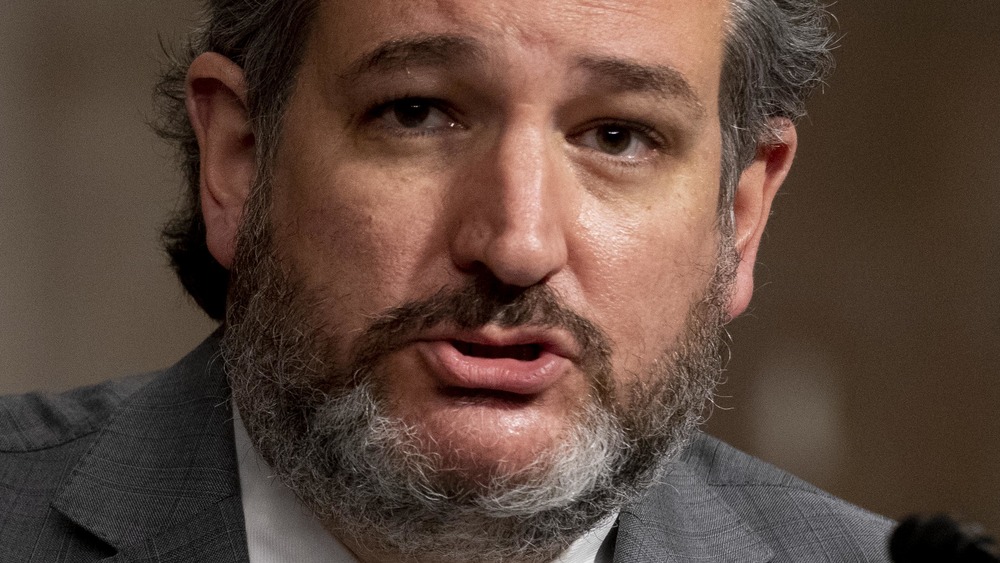 Pool/Getty Images
Sen. Ted Cruz is continuing to make waves with his recent trip to Cancun. After catching tons of backlash for going on vacation in Mexico, while his home state of Texas was dealing with a record-breaking winter storm that caused power outages and floods, Cruz appeared at the Conservative Political Action Conference (CPAC) in Orlando, Florida, on Friday, Feb. 26, where he addressed the audience with a joke about his controversial trip to the resort town.
"God bless CPAC," Cruz said, according to a report from the New York Post. "I've gotta say, Orlando is awesome. It's not as nice as Cancun, but it's nice." The audience erupted in laughter — as well as some audible gasps. Cruz's joke didn't sit well.
On social media, several disgusted Twitter users reacted to the senator's statements, including activist Fred Guttenberg who demanded Cruz be booted from office. "Texas voters, @SenTedCruz  just gave you the [middle finger emoji]. He thinks abandoning you and then joking about it will get you over it. On election day, give that pr–k the [middle finger emoji] back. FIRE HIM!!!" he wrote. Epidemiologist Eric Feigl-Ding, meanwhile, pointed out that as Cruz joked around, "tens of thousands" of Texas residents were still without running water.
Ted Cruz labeled 'tone deaf' after Cancun joke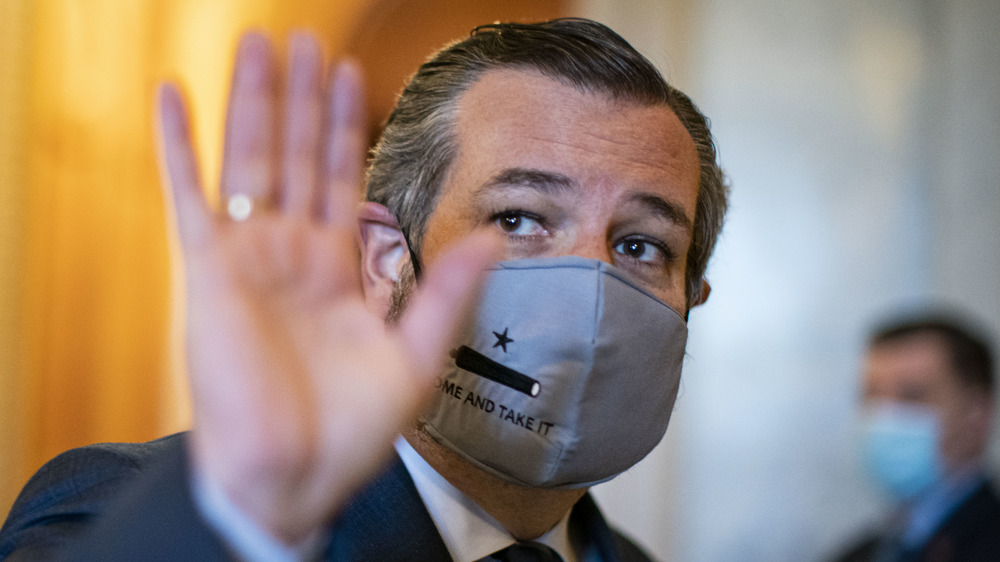 Bloomberg/Getty Images
A third commenter on Twitter said that Texas Sen. Ted Cruz "is as stupid as he is tone deaf," adding, "His people died and suffered and he thinks it is funny." Another said Cruz "doesn't care" and suggested the senator will likely run for president in 2024 — and lose. Others accused Cruz of secretly hating Texas and demanded residents of the state "do better" at their next election.
Cruz was caught flying to Cancun with his wife, Heidi, and their two young daughters, just days after residents of their home state were ravaged by storms and left without heat and water. Then, after having his trip cut short, Cruz offered an apology.
"Whether the decision to go was tone-deaf — look, it was obviously a mistake," Cruz told reporters, per The Recount on Twitter. "In hindsight, I wouldn't've done it. I was trying to be a dad. All of us have made decisions, when you've got two girls who have been cold for two days and haven't had heat or power and they're saying... 'Why don't we go... Let's get out of here...'"