Who Is Joanna Newsom, Andy Samberg's Musician Wife?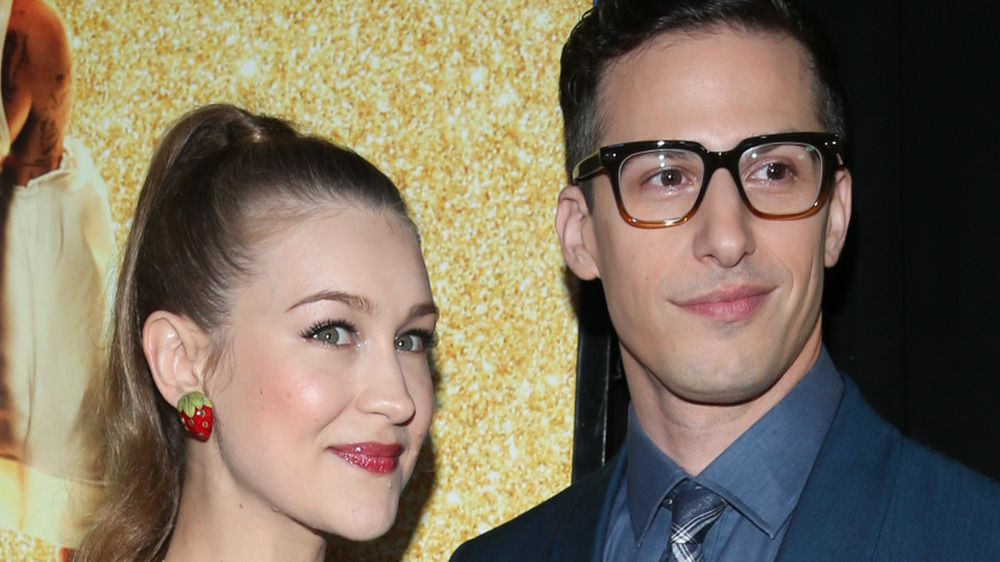 Rob Kim/Getty Images
Comedian Andy Samberg might be most known for his time on Saturday Night Live from 2005 to 2012 (via IMDb), but since then he's also starred in several TV series, including The Dark Crystal: Age of Resistance and Brooklyn Nine-Nine. However, fans might also be interested in the man behind the laughter and what – or who – makes him smile. Samberg was raised in California. His father was a photographer, and his mother was a teacher. He formed a comedy group called the Lonely Island with two friends after finishing college and has been working steadily ever since.
Samberg has been married to his wife, musician Joanna Newsom, since 2013. A friend told Us Weekly that Samberg had a crush on Newsom well before he met her: "He liked her music and would go to her shows. He had the biggest crush on her." The pair were eventually "introduced by mutual friends," and the rest is blissed-out history. These days they're also mom and dad to a daughter who was born in 2017.
Andy Samberg loves to praise his wife Joanna Newsom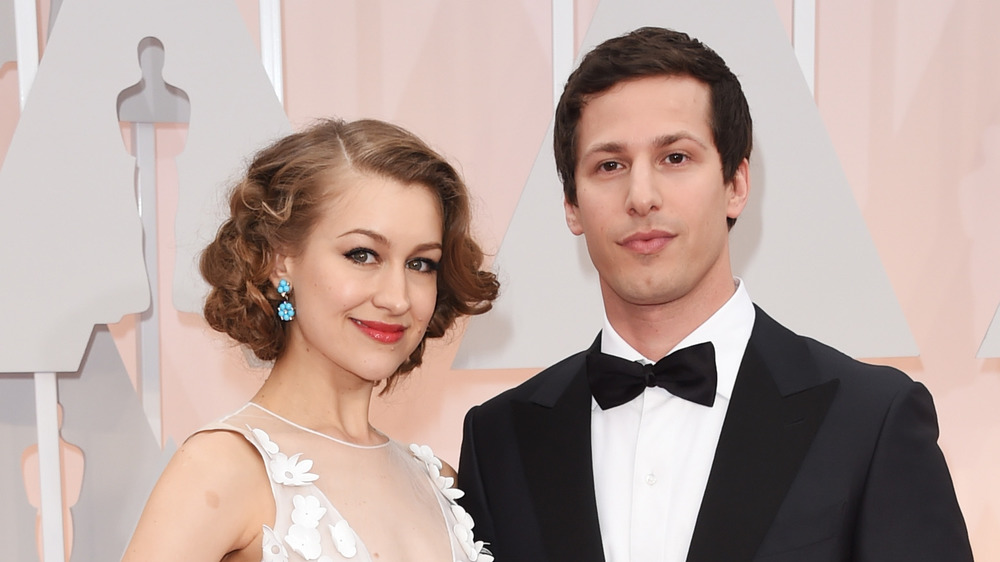 Jason Merritt/term/Getty Images
Newsom has been performing for years, and she was signed to the independent music label Drag City in the early 2000s (via Marie Claire). The harpist has since made huge waves in the independent music scene and has garnered a fair bit of positive and negative attention. While the fact that Samberg was a longtime fan of Newsom before they ended up together is cute, she hasn't always had such charming experiences with admirers. Newsom has definitely encountered people who cross the line from "fan" to "stalker" throughout her career.
In 2015, she told Rolling Stone, "I've had a horrible experience of people coming to my house, mostly back in Nevada City, and I don't want it to happen again here. It's really unpleasant. The first step in showing up at my home is not being fully there. There's a delusion and emotional instability that maybe I should have more compassion for, but my response is pure rage. I am not nice when that happens."
Samberg and Newsom both love performing, and like Samberg, she enjoyed his work before they knew each other. But it's unlikely the two will ever combine their talents and work together professionally. In 2013, Samberg told Glamour he doesn't think Newsom's fans would be into it. "We've talked about it. But we've decided ultimately that her fans would probably murder me in my sleep. What she does is so, like, actually beautiful and important."