The Heartbreaking Death Of Abigail Breslin's Father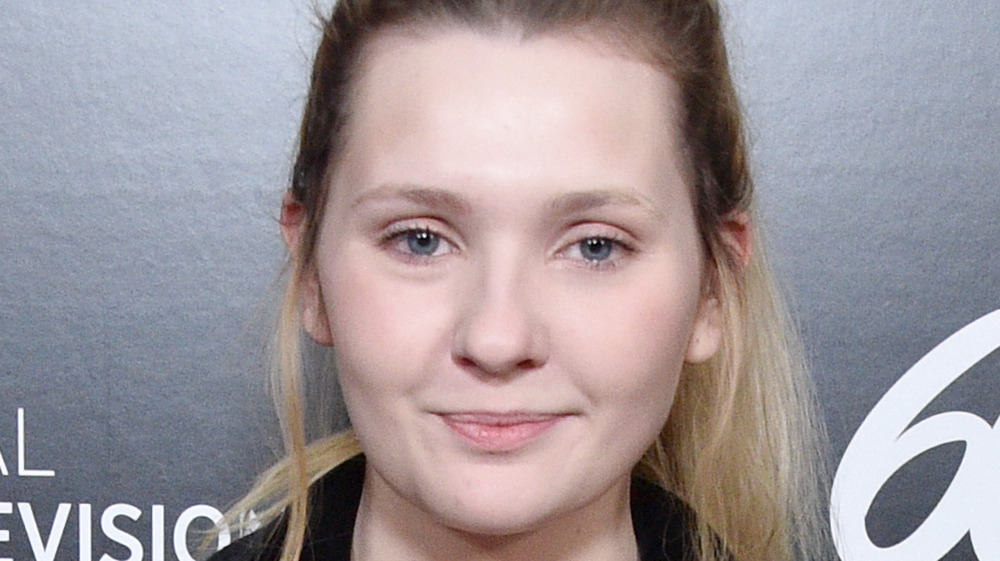 Gregg Deguire/Getty Images
On Friday night, actress Abigail Breslin announced on Instagram that her father, Michael Breslin, had died from COVID-19. Breslin detailed her father's diagnosis and resulting hardships through a series of Instagram posts beginning in early February. She previously asked for "prayers and positivity" in an Instagram post after her father was put on a ventilator.
"Oh wow," Breslin wrote in an Instagram post on Friday night. "Hard to write this. Harder than I thought. I'm in shock and devastation. At 6:32 PM EST, my sweet, perfect, amazing, heroic, wonderful dada passed away after my family and I said goodbye. It was COVID-19 that cut my sweet daddy's life too short."
Michael Breslin did consulting work, computer programming, and was a telecommunications expert in New York City (per People).
She then went on to pay tribute to him and describe his favorite things, which, of course, included Breslin, her mother, Kim Walsh Breslin, and her two brothers, Ryan and Spencer Breslin. "He loved taking pictures and flying planes and good dinners and music from the '50s and '60s and good couches and Kenyan mountain coffee and funny YouTube videos and email threads and weird poems and politics and he loved me and he loved my brothers and he loved my mom," Breslin said in her Instagram post. "And we loved him. And we always will."
Many celebrities posted heartfelt condolences and remembrances of her father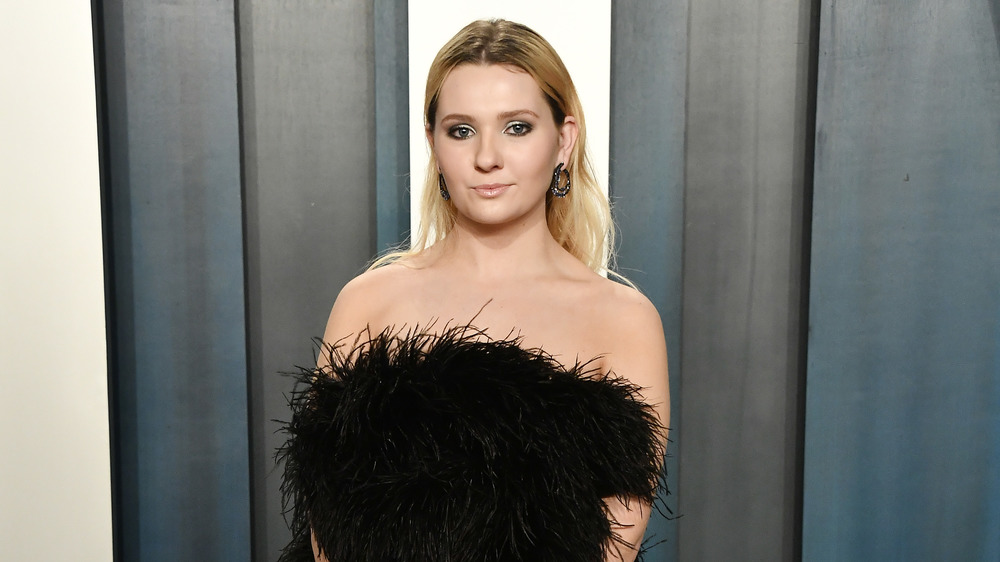 Frazer Harrison/Getty Images
After posting the news of her father's death on Instagram, Breslin received numerous condolences and remembrances from celebrities in the comments section, including from Dakota Fanning, who once starred alongside Spencer Breslin in The Cat in the Hat in 2003. "Oh Abbie, I'm so sorry to hear this," Fanning commented on Breslin's Instagram post made on Friday. "I have such vivid fun memories of him on set with you and Spencer. All my love is being sent you and your family's way." Other celebrities, like Maude Apatow, Katherine McNamara, and Emma Kenney, also posted condolences.
Breslin posted again to Instagram on Saturday, thanking the staff at Mount Sinai Hospital in New York City for their "attentiveness, kindness, and understanding." She also thanked those who reached out with comforting messages.
Breslin's brothers Ryan and Spencer, who are also actors, who are also actors, shared their own tributes for their father. "I love this man that helped bring me into this world and raised me and loved my mother and my two amazing siblings," Spencer Breslin posted on Instagram. "Death is the one thing we all have in common, but never expect. Love you, Dad. Forever and ever."