Tina Fey Had Harsh Words For The HFPA In Her Golden Globes Opener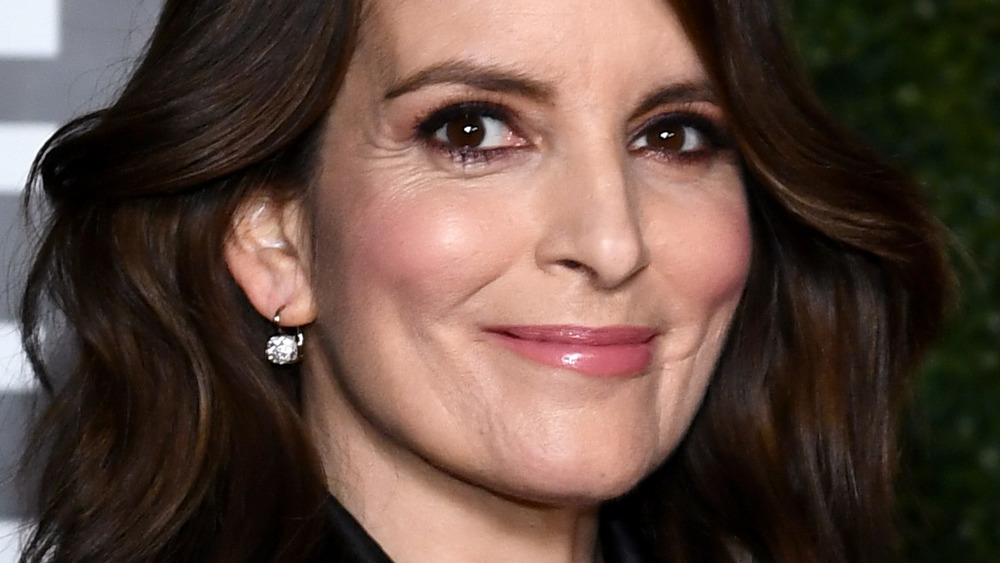 Dimitrios Kambouris/Getty Images
The Golden Globes may look a lot different in many ways this year — nominees watching from their living rooms, technical Zoom glitches making the ceremony look like a seventh-grade history class, Bill Murray in an awesome Hawaiian shirt — but one thing, fortunately, is familiar. Tina Fey and Amy Poehler are back as co-hosts for the fourth time, bringing their combination of friendship, smarts, and humor to the awards show. 
The duo didn't disappoint as they took the stage — or rather, stages, since they broadcast from separate coasts in a clever split-screen setup. Their opening speech addressed the issues on everyone's minds, including the awkwardness of conducting an awards ceremony remotely. But there was another awkward topic that needed to be addressed, and Fey didn't hesitate to address it. After all, as an alum of SNL and 30 Rock, she's used to exposing uncomfortable truths in such a funny way that it takes a moment to realize that she hit a raw nerve. And she didn't disappoint tonight. 
Tina Fey pointed out the inequality of the HFPA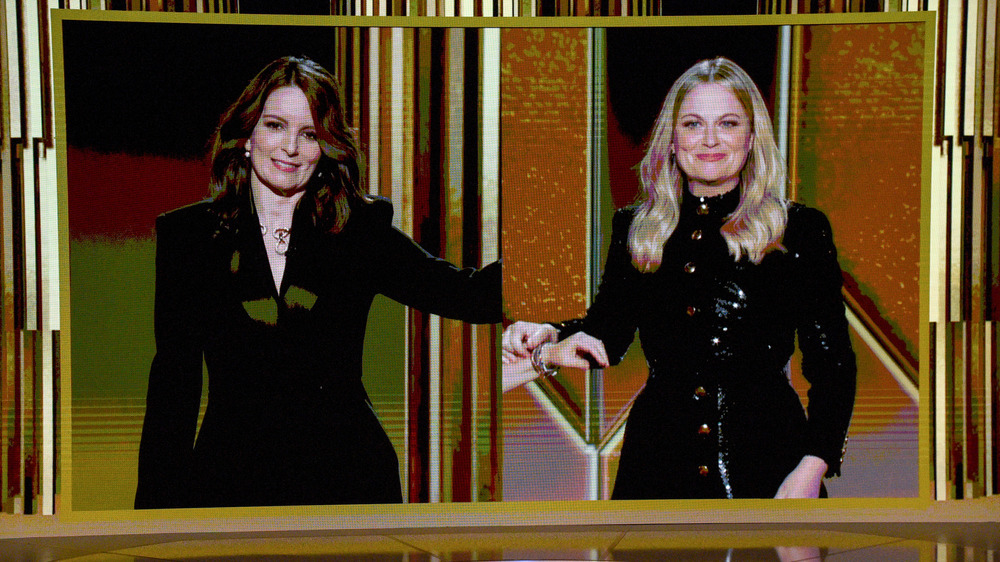 Kevin Mazur/Getty Images
The buzz leading up to the Golden Globes this year was as much about the awards organization as about the nominees. The Los Angeles Times ran a report calling attention to the fact that the Hollywood Foreign Press Association has no Black members, and that other members have press credentials that are questionable at best. Fey explained to viewers that the association "is made up of around 90 international — no Black — journalists who attend movie junkets each year in search of a better life." Poehler added that some of the members "might be ghosts," and Fey jabbed back, "And it's rumored that the German member is just a sausage that someone drew a face on" (via The Wrap).
The duo also noted that this year's nominations omitted a number of worthy films and series helmed by and starring Black professionals. "Even with stupid things, inclusivity is important, and there are no Black members of the Hollywood Foreign Press," Fey said, concluding with, "Here's to changing that."