Why The Organization Behind Golden Globes Is Facing Controversy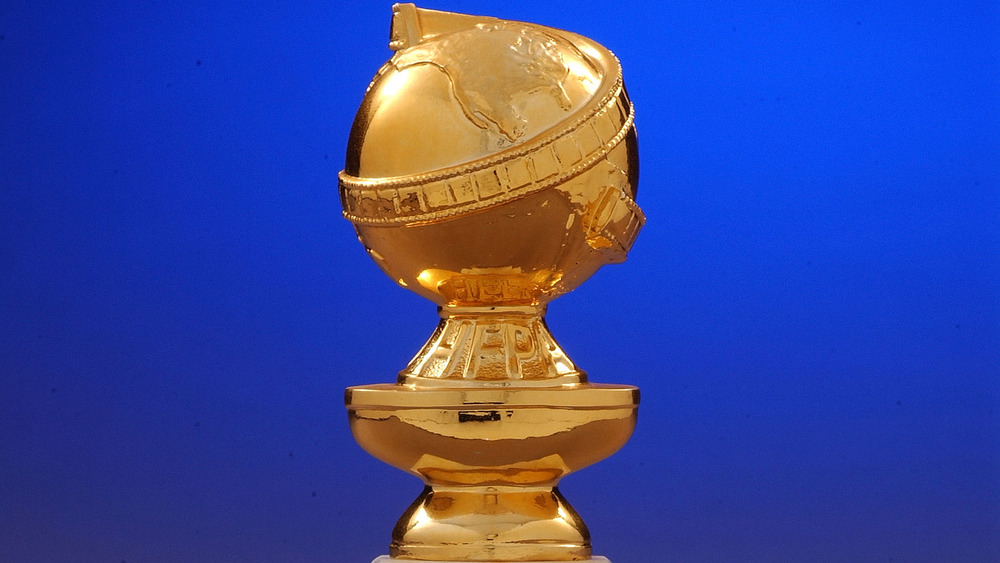 Getty Images/Getty Images
The Golden Globes is one of the must-see events of the winter awards season. In addition to being a major what-are-they-wearing glam op, the awards are thought to be a good predictor of which films and actors will take home the Oscars a few weeks later (though history shows that's not necessarily true, via CNBC). Adding to the star-studded entertainment are the free drinks, a tradition since the awards began. Some 7,500 glasses of champagne are served during the ceremony, via The Hollywood Reporter, and that's not counting all the harder stuff the celebs imbibe as they await the results.
This year, the Golden Globes is getting buzz for a number of reasons – and not all of them good. The presentation of the awards will be unique: With the coronavirus still raging across the US and a vaccine still in the early stages of distribution, the ceremony will be split between in-person presenting and remote streaming of the winners. But what really has people talking is the controversy swirling over the parent organization and its practices.
The Golden Globes' reputation has been tarnished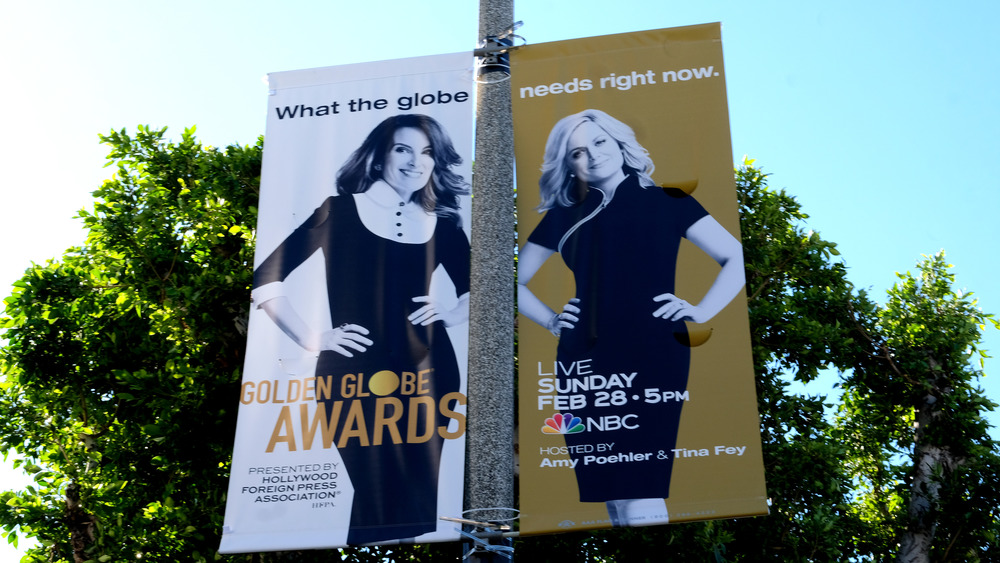 Frazer Harrison/Getty Images
The body behind the Golden Globes is the Hollywood Foreign Press Association (HFPA), a nonprofit group of journalists that report on American media for international outlets. The organization was the subject of a recent report in the Los Angeles Times, which shed light on the fact that the 87-member group includes no Black members, and that other members could hardly be considered professional journalists.
The HFPA has also come under fire for paying some of its members for committee service, and for allowing members to accept cushy gifts from studios that may influence their nominations and voting. The Times pointed out one such example: a luxe press trip to France, courtesy of Netflix's Emily in Paris. The show went on to pick up several Golden Globe nominations, while more critically acclaimed shows like I May Destroy You were overlooked. Other controversial HFPA decisions this year include placing Minari in the Best Foreign Language Film category instead of Best Film, and the omission of Black-themed films Da 5 Bloods and Ma Rainey's Black Bottom from the Best Film category.
The Globes have faced criticism before, most notably in 1982 when Pia Zadora was named as Best New Star over Kathleen Turner for her performance in a minor film called Butterfly (via The Hollywood Reporter). It was widely rumored that her then-husband, Meshulam Riklis, had "bought" the trophy for her through personal press screenings and publicity. 
The HFPA denied the claims of impropriety, though they did tell the paper that they will be addressing the lack of diversity in their ranks. Whether this will lead to real change, however, remains to be seen.