The Other SNL Reunion No One Expected At The Golden Globes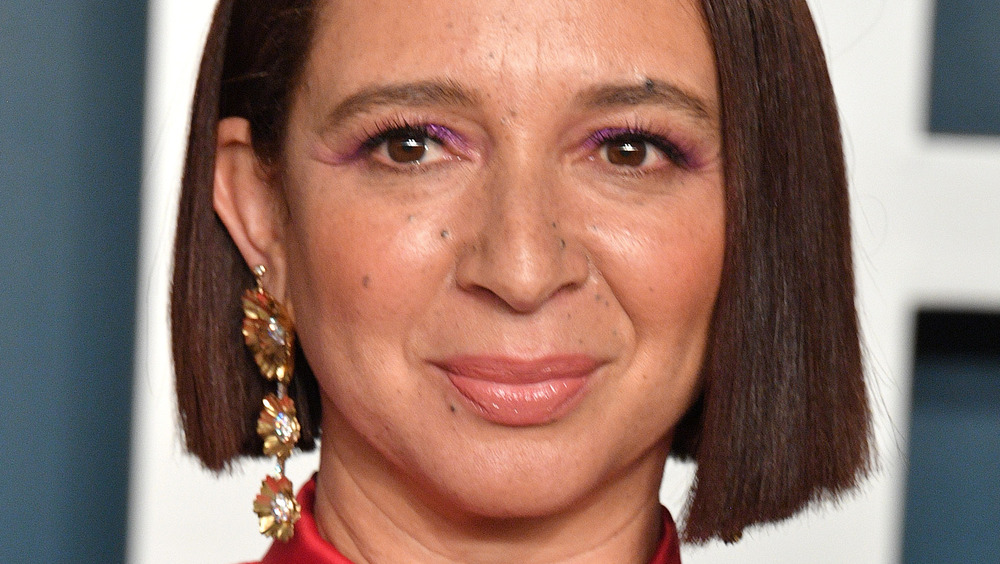 George Pimentel/Getty Images
We all knew that we would be getting the return of besties and comedy duo Tina Fey and Amy Poehler as the hosts of the 2021 Golden Globes, even if they were going to be coming together from across the country. We didn't know that we were going to get another Saturday Night Live reunion, but get it, we did, with Maya Rudolph and Kenan Thompson joining Poehler on stage with a short comedy sketch giving speeches as pretend awards recipients.
As you might expect from Thompson and Rudolph, it was a bit bonkers but they seemed to have fun with it. The sketch was a parody of acceptance speeches, and it included Thompson (in character) attempting to kiss Poehler, Rudolph mentioning she'd had a "vodka epidural" then tapping Poehler's boob and handing her three shoes to hold.
The comedy bit left some at home scratching their heads. Someone tweeted in confusion about the sketch, and another responded, "It... looked good on paper? In execution? ZERO clue. And I adore Maya and Kenan." One viewer couldn't find redemption in the show coming back even with the comedy duo, tweeting, "oh god even maya and kenan can't save this one." Another wrote, "My love for Kenan and Maya is the only reason I'm letting this skit slide."
While some hated the comedy sketch, others loved it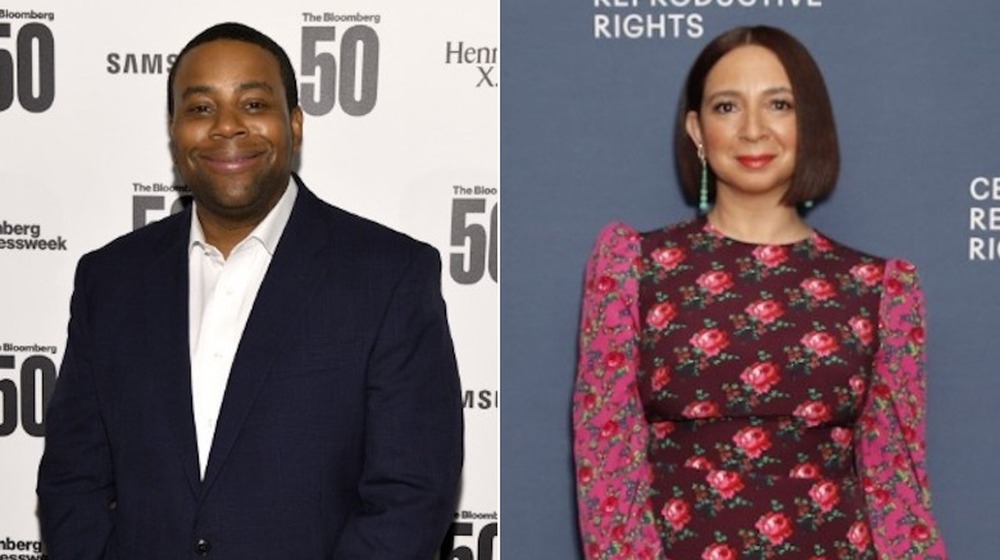 Clint Spaulding, Rachel Murray/Getty Images
Some though couldn't get enough. One person tweeted, "MAYA RUDOLF AND KENAN THOMPSON ARE TOTALLY UNBRIDLED AND I'M HERE FOR IT." They weren't the only fan; another wrote, "okay Kenan and Maya, guaranteed to make me smile," and Sam Sanders, host of the It's Been A Minute NPR podcast, tweeted, "Let Maya and Kenan just take over for the rest of the show."
Another user seems to be on board with a continuation of SNL actors hosting awards shows, writing, "I never wish hosting on anyone but Maya and Kenan should host things."
So if you liked the Rudolph and Thompson sketch, you should be excited to know that Rudolph will be the SNL host on March 27, and she's surely set to be in a bit with Thompson at least once during the show (via Vulture). And if you didn't like their Globes performance, perhaps her hosting gig will redeem the two of them for you.