David Fincher's Reaction To Losing At The Golden Globes Was Perfect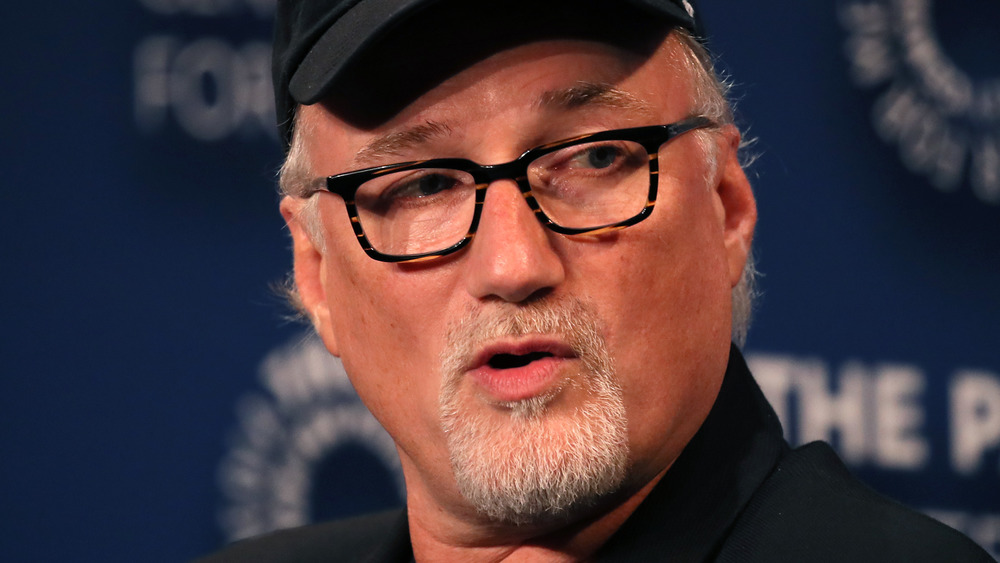 David Livingston/Getty Images
Aaron Sorkin took home the Best Screenplay Golden Globe Award for Trial of the Chicago 7, beating out David Fincher's late father. Jack Fincher penned the screenplay for Mank before his death in 2003, and his son directed the film. David Fincher handled the defeat in a hilarious and totally relatable manner — by casually raising his shot glass and then throwing it back. It doubled as a joke about Fincher's film losing and a toast to his dad, and it was the perfect reaction that had social media buzzing.
"David Fincher even makes losing iconic," tweeted one Twitter user, accompanied by a video clip of the moment. Another Tweeter described it as "the best 'oh I lost' reaction." Others used it as a casual reminder that we're still holding out hope for Season 3 of Mindhunter. One Twitter user posted the clip, writing, "Me when David Fincher releases another statement saying Mindhunter S3 is never coming."
Mank was a Fincher family project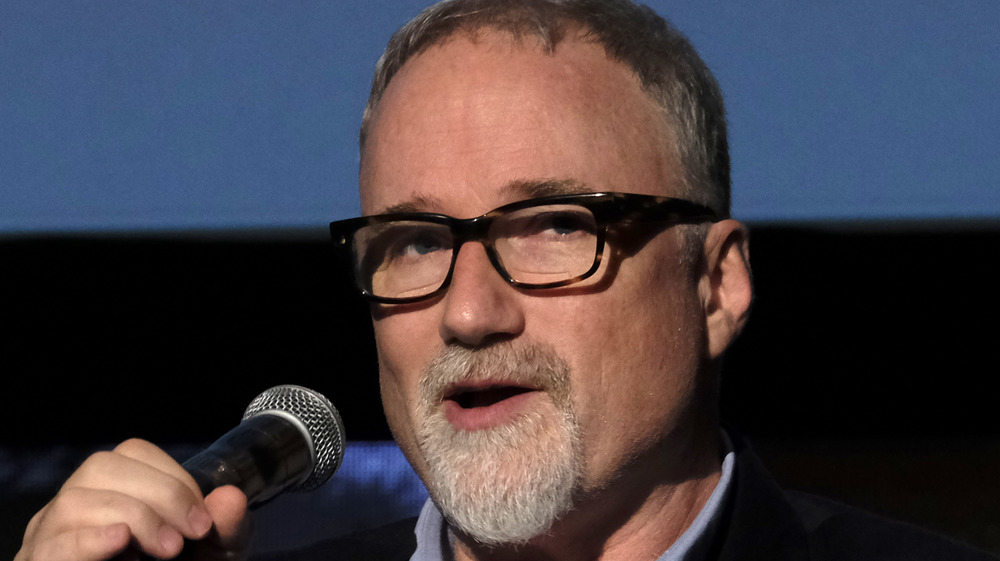 Frazer Harrison/Getty Images
Jack Fincher wrote Mank, a biopic about screenwriter Herman J. Mankiewicz and the development of the film Citizen Kane back in the 1990s. According to Variety, the initial plan was for David Fincher to direct his dad's screenplay after completing The Game, which was released in 1997. Although that fell through, Fincher eventually resurrected the project in 2019 and the film was released on Netflix in 2020. The rest is Golden Globes history.
Jack Fincher was best known for his journalism career, so it's no surprise that his screenplay captured its main character so well. "I was amazed at how Jack Fincher had captured the real spirit and essence of Mank, because what I was reading around the script matched very much," Gary Oldman, who stars as the title character, told Deadline. "What you usually find with real characters is they're a lot more fascinating than they are on the page, but Jack had done his homework, and I felt he really caught the character."
A member of the Fincher family could still take home a Golden Globe for Mank tonight, as David Fincher is up for best director. If he doesn't win, at least we know he has a shot handy.