Rosamund Pike's Dig At Rudy Giuliani Has Twitter On Fire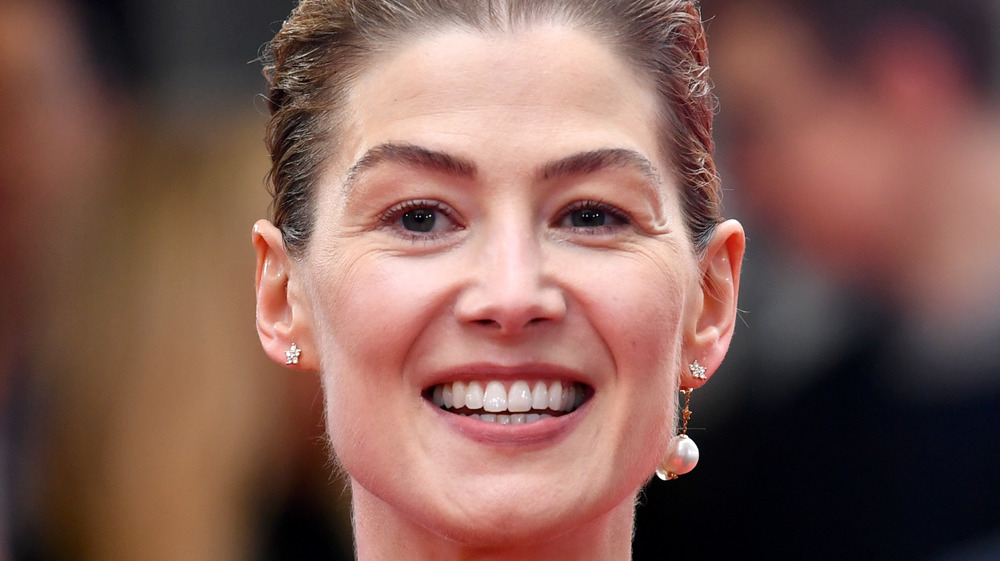 Gareth Cattermole/Getty Images
Awards nights are always a great platform for Hollywood's glitterati to make their political and social views both heard and seen, so it shouldn't come as any surprise that the Golden Globes were an opportunity for Best Actress Golden Globe winner Rosamund Pike, who won for her role in I Care A Lot, to do just that. As with other award winners, Pike used her speech to highlight the accomplishments of her peers, and she also gave a special shoutout to Maria Bakalova, who appeared in Borat Subsequent Moviefilm as Borat's teenaged daughter Tutar. Pike says: "[To] my fellow nominees, I'm so honored to be in this room with you. In my movie, I had to swim up from a sinking car. I would still rather do that than being in a room with Rudy Giuliani" (via Entertainment Weekly). 
Recall that in Borat, then President Donald Trump's personal lawyer Rudy Giuliani was caught in what appeared to be compromising position with Bakalova's character Tutar, but was interrupted by Kazakh "journalist" Borat Sagdiyev, played by Sacha Baron Cohen (via The Guardian).
Social media applauded Rosamund Pike for her Giuliani comment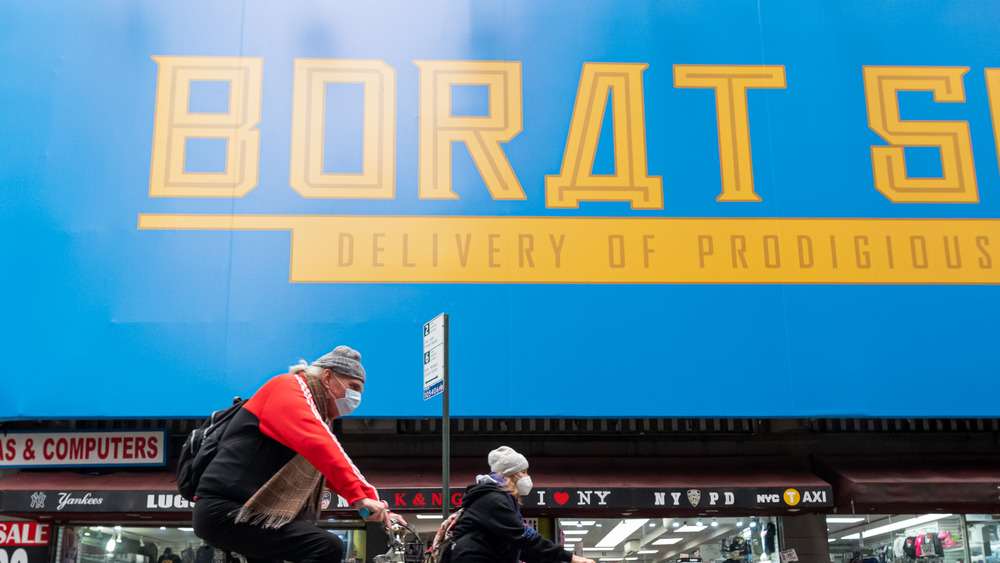 Noam Galai/Getty Images
Rosamund Pike's comment not only triggered a round of guffaws and memes on social media, it boosted her social media stock too. One Twitter user highlighted it as the best thing she had heard during the awards: "Rosamund Pike saying she'd rather swim out of the water from a sinking car than to be in the same room w/ Rudy Giuliani bahahahahahaha the BEST quote of the night." 
A few other social media users sent a special shoutout to Bakalova for her bravery in facing down the former New York mayor saying, "Maria Bakalova in a room alone with Rudy Giuliani should win its own award." The comment even spawned a string of images shared on social media that brought the compromising footage front and center at a time when many of us would probably prefer to forget that it ever happened — particularly Giuliani himself.