Why Trump Got Rid Of Giuliani As His Personal Lawyer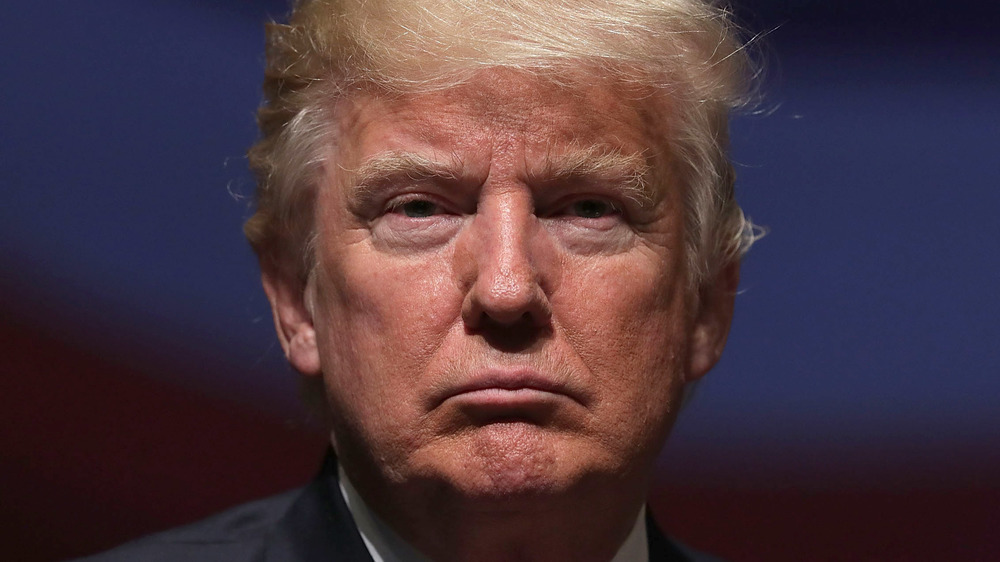 Alex Wong/Getty Images
The longtime relationship between former President Donald Trump and his personal attorney, and loudest supporter, former New York Mayor Rudy Giuliani, is reportedly over. Last month, The Washington Post reported the partnership was quickly "fracturing" amid Trump's second impeachment. It was also confirmed that not only would Giuliani not be representing his favorite client at the upcoming trial, but Trump had advised staff not to pay the attorney's outstanding legal fees either.
It was a shocking move, not least because they were so close, but Trump was staring down a whole plethora of legal challenges, as per the Post. Also, the former president has had terrible trouble retaining legal counsel. According to Forbes, several different firms and individual attorneys had distanced themselves from him, with Bloomberg confirming he was struggling to find representation for the trial. In fact, his initial attorneys abruptly quit the case just eight days beforehand (via Forbes).
Giuliani is out because Trump doesn't need him right now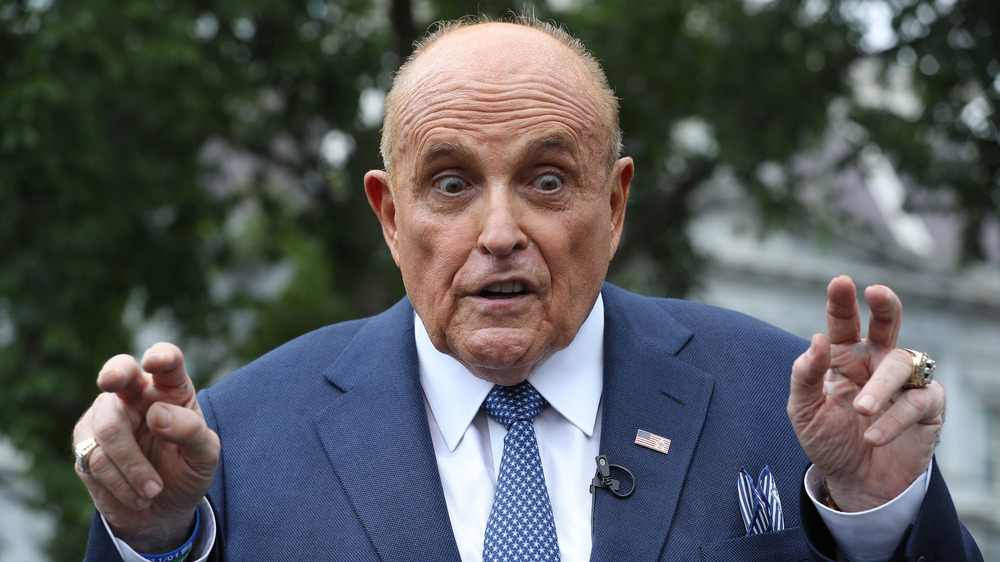 Chip Somodevilla/Getty Images
Regardless of his personal struggles to find a lawyer who'll commit to him long-term, Donald Trump has apparently dropped Rudy Giuliani for good. Adviser Jason Miller confirmed the move with CNN, noting Giuliani is "not currently representing President Trump in any legal matters." In a follow-up tweet, Miller clarified that Giuliani remains an "ally and a friend" to the former social-media influencer, but the attorney's services aren't required at the moment because of a lack of "pending cases." Giuliani represented Trump during his failed bid to overturn the 2020 election and is paying the price for it now. 
Miller's statement comes hot on the heels of yet another lawsuit filed against Trump, Giuliani, and the far-right groups Proud Boys and Oath Keepers, which alleges Trump and Giuliani incited the violent Capitol insurrection by getting crowds of rabid fans riled up at a rally right before Joe Biden's victory was about to be ratified by Congress. According to the suit, Giuliani encouraged the gathered crowds, "Let's have trial by combat." The former mayor is facing additional lawsuits from voting tech companies Smartmatic and Dominion Voting Systems, over his baseless claims about the election being rigged.