Trump's Statement About The GOP Members Who Voted For Impeachment Is Turning Heads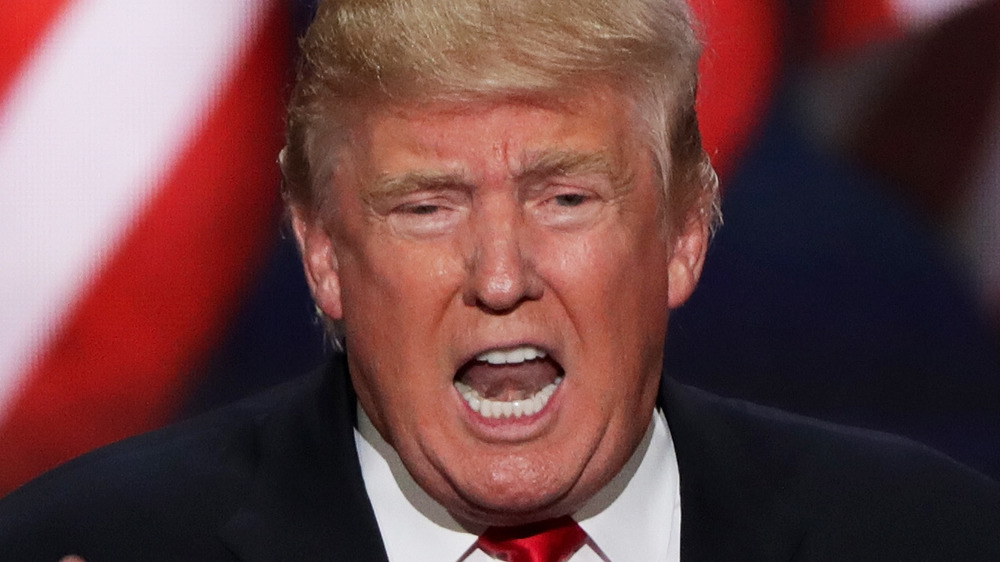 Alex Wong/Getty Images
Former President Donald Trump is making headlines once again following a rambling speech at CPAC. As Sky News reports, this is Trump's first public address since he left office — mainly because the former commander-in-chief has been muzzled over the past month and a half after being banned from almost every social media platform possible. The biggest news story from the conference is based around Trump's supposed presidential run in 2024, which he seemed to hint at throughout the speech, starting with stating emphatically that his journey is "far from over."
The beleaguered former president went on to attack the current administration's approach to everything from immigration to the Paris Climate Agreement, and even — in one particularly confusing moment — windmills. Donald Trump also confidently stated, "I may even decide to beat them for a third time," in a reference to the widely debunked theory that the 2020 election was stolen by Democrats. Although Trump was quick to note he would be working with Republicans, rather than forming his own party, the former influencer also made it clear certain members are dead to him.
Donald Trump wants to eradicate all disloyal Republicans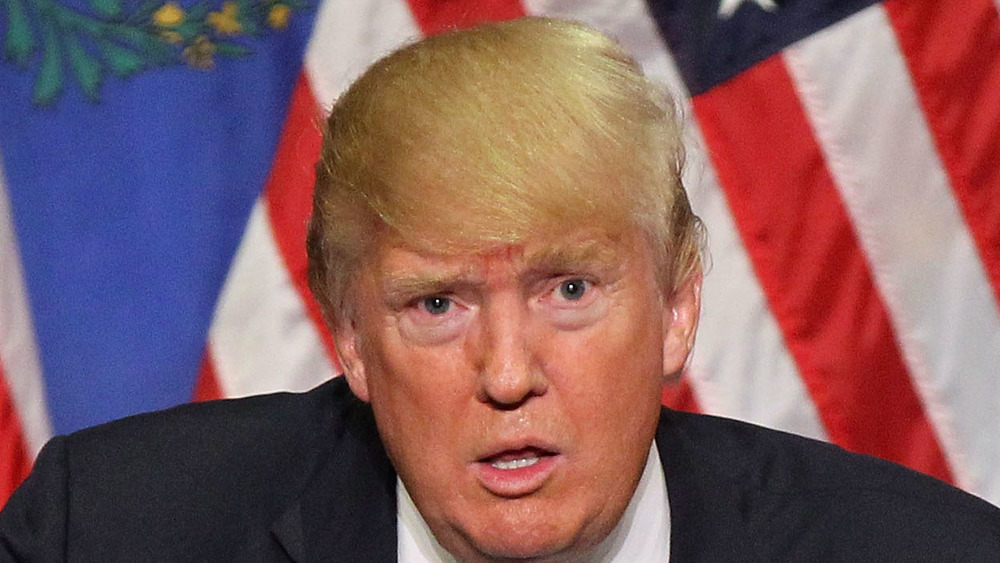 Isaac Brekken/Getty Images
As the Los Angeles Times notes, Donald Trump may have gone in on his successor, but he saved his strongest vitriol for fellow Republicans who, by the former president's estimation, didn't adequately show their loyalty toward him when the time came. In particular, Trump called out the seven GOP lawmakers who voted with Democrats to impeach and convict him for his role in inciting the violent insurrection that sent shockwaves across the globe on Jan. 6. In an effort to stop Joe Biden's victory from being ratified, supporters — who were riled up by their leader at a rally just a couple hours before — stormed the Capitol building, leading to six deaths and dozens of arrests.
Trump didn't speak to the people responsible. Instead, he focused his ire on Republicans who supposedly betrayed him, threatening to ensure pro-Trump loyalists took their places in the upcoming primary elections. "Get rid of them all," he stated ominously, to a chorus of thrilled applause and enthusiastic cheers. Fans were similarly excited by the prospect of a 2024 run, even if the party is seemingly split down the middle by those enamored of Trump and those disgusted by him. The former reality star actually took the time to namecheck everybody who voted against him, solidifying his desire for revenge won't be satiated any time soon.