The Untold Truth Of Simone Ashley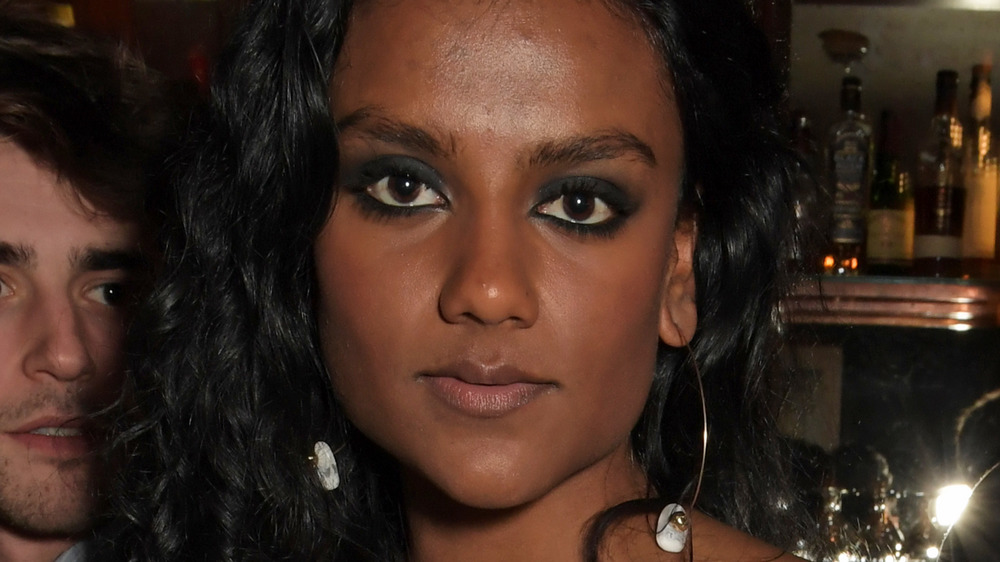 David M. Benett/Getty Images
In 2021, Simone Ashley was announced as the latest addition to the cast of Bridgerton, Netflix's smash hit period drama. Ashley was cast as Kate Sharma, the new lead in season 2 of the show. According to the books, her character will fall in love with the eldest Bridgerton brother, Anthony. 
Naturally, Bridgerton fans were keen to know more about the show's newest star. While Ashley is still relatively new to the acting scene, you may actually recognize the actress from some of her previous roles. For example, in 2019, Ashley starred in another Netflix series, Sex Education, as Olivia (via IMDb). But more about Ashley's previous acting work later.
We've done a little digging to find out more about Ashley. It turns out, she's a pretty interesting young woman! For instance, she's spoken up about colorism in the acting industry and has encouraged people to take a more empathetic view of the world. She's also a huge fan of a wide range of music and films. Curious to find out more about the up-and-coming actress? Here is the untold truth of Simone Ashley.
Simone Ashley was inspired by her father's passion for the arts
It's pretty clear that Simone Ashley is an incredibly creative woman. It turns out, her interest in the arts actually dates back to her childhood and came from her father. As she explained to Veylex, "My father has always been deeply passionate about music, film, and photography." Ashley went on to recall how her home was always filled with all kinds of media to consume. "Growing up the record player was always playing rock n' roll tunes, or Bob Marley, and the TV always had epic movies on, like Kill Bill."
Apparently, this early exposure to the arts was a big part of the reason that Ashley ended up pursuing a career in acting in the first place. "I've just always wanted to create, and anything that allows me to do that has got my attention," she continued. Sounds like the star definitely learned a lot from her father when she was young.
Simone Ashley's parents hoped she'd pursue a more academic career
As Simon Ashley explained to Veylex, acting wasn't exactly something that ran in the family. "I grew up in a household full of Indian academics, y'know, the doctors, the engineers, the accountants — it's pretty cliche," she shared. Of course, Ashley's interests lay elsewhere — and apparently, this didn't always sit too well with her family. "They still find it quite scary and unsettling," she continued. "There is no crystal ball, no security, no guarantee. Which can be a parent's worst nightmare." Even though Ashley defied her parents' wishes by going into acting, they accepted her decision. As she put it, "They know I'm a smart lady."
However, when she was younger, it wasn't always easy for Ashley to forge her own path. Her parents were sometimes "stifling" and 'incredibly protective," which led to Ashley developing something of a rebellious streak. Clearly, her rebelliousness and her perseverance has paid off!
Simone Ashley studied musical theater at school and at ArtsEd in London
Once Simone Ashley had made up her mind to study acting, she did everything she could to make her dreams a reality. "I guess it's something I've always wanted to pursue, and didn't think twice about it," she explained in an interview with Veylex. "It allows me to be spontaneous and play."
Her quest to become an actress began with two years at Redroofs School for the Performing Arts where she did sixth form, a two-year college course for British students that takes the place of the final two years of high school. As the school announced on Facebook, Ashley got "outstanding results" and got into her first choice course, a three year degree program in Musical Theater at ArtsEd, a famous acting school in London. After this degree, Ashley began auditioning — and pretty soon, she was forging a pretty spectacular career.
Simone Ashley quickly built up an impressive resume
After studying acting, Simone Ashley landed a series of impressive roles. According to her old school Redroofs, Ashley performed in a BBC radio play, a theatrical production of Romeo & Juliet as Balthazar, and a commercial for ITV. She then started acting in more television and film projects, making appearances in well-known British dramas like Guilt, Broadchurch, Strike, Doctors, and Casualty (via IMDb). Additionally, Ashley's turn in Kill Ben Lyk was her first chance to really show her acting chops. Plus, her first big break came with Pokemon Detective Pikachu, in which Ashley played the girlfriend of Justice Smith's character alongside Ryan Reynolds (via WSVN).
One year later, Ashley got another huge role in Netflix's teen drama Sex Education, in which she played the fan-favorite Olivia, a bubblegum chewing popular girl with hidden insecurities (via Mashable). This was swiftly followed with a role in the ITV thriller The Sister – and the announcement of her casting in Bridgerton. Not only has Ashley quickly racked up a seriously impressive list of credits, she's proven just how versatile she is as an actress.
Simone Ashley sees acting as an exercise in empathy
One thing that's instantly clear about Simone Ashley is that she takes her craft very seriously. In a since-deleted interview with Envision Writing Group, the actress opened up about her approach to acting. "I love making others feel something, creating something that makes people smile, laugh, remember, think," she revealed. Ashley went on to explain that acting allowed her to tell "important stories" and communicate with an audience. "Acting helps me exercise my sense of caring," she continued, "as you really have to care about someone's story to play them." Indeed, for Ashley, acting is a means of connecting both with herself and with others. Wow, sounds like she certainly has some deep thoughts on the subject!
In an interview with Veylex, Ashley also explained how this approach to acting helped truly understand her character in Sex Education; even though Olivia was a cool girl, Ashley made sure to portray her many layers to make her more relatable. "I wanted young girls who could relate to the social pressures Olivia puts herself under, and see that even the 'coolest' of kids make mistakes," she added. "We are all only human!"
Simone Ashley is a romantic, which helped her fall in love with Sex Education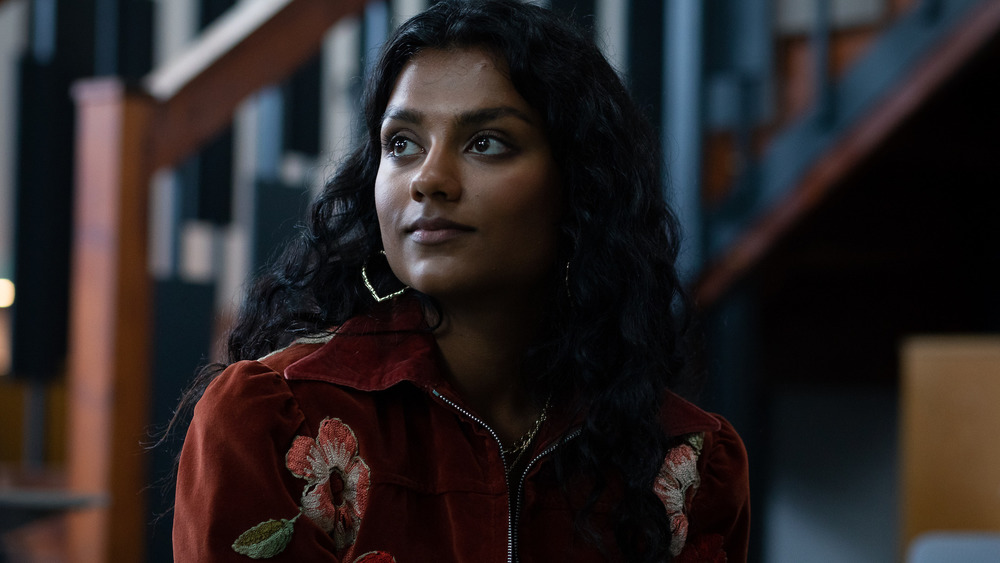 Netflix
By the sound of things, Simone Ashley absolutely loved Sex Education from the moment she came across the project. As she told Envision Writing Group, "When I read the script for Sex Education, I was so impressed and excited to see the high school setting take a slick spin and introduce a fresh approach to it." Additionally, Ashley explained that she was immediately hooked by the setting that she could envision herself in.
But that's not all that Ashley loved about the script: she also fell head over heels for the characters and their wonderful bonds. "Being a romantic myself, I fell in love with the heartwarming relationships and encounters in the script," she continued. Looks like Ashley couldn't help but connect with the many charismatic characters who appeared in Sex Education, just like the rest of us. No wonder she leapt at the chance to be part of it!
Simone Ashley created the character of Olivia for Sex Education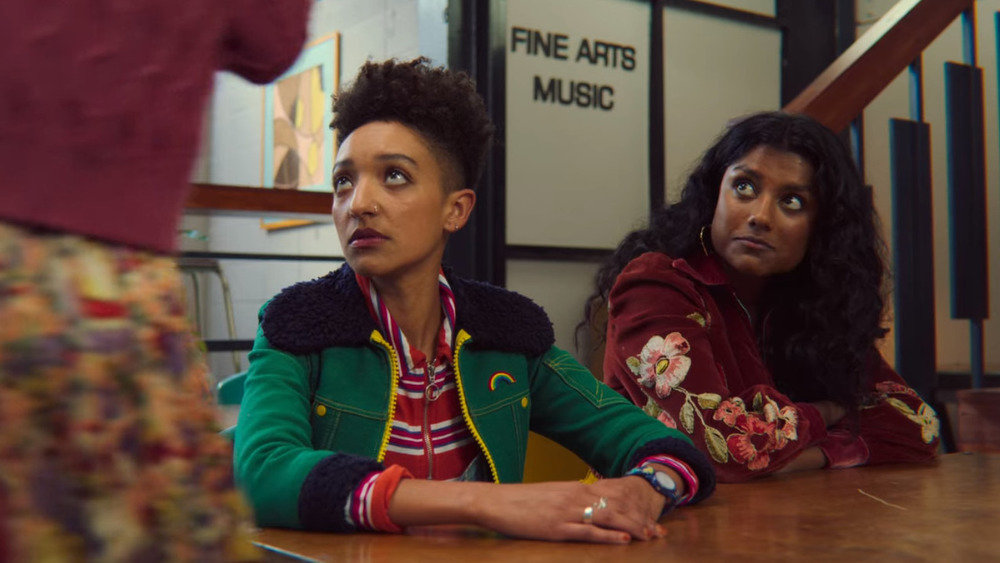 Netflix
Usually, actors have a pretty good idea of how to play their characters based on the script. However, when it came to playing Olivia in Sex Education, Simone Ashley was left with what she called a "blank canvas." As she explained to Veylex, "I got out my paint brushes and started painting." 
First, Ashley chatted with the script writers to find out more about her character. Then, she set about doing research. "I made Spotify playlists, mood boards, I watched a variety of John Hughes style movies," she continued. She went on to explain that one of her biggest influences came from the Roller Girl character in the movie Boogie Nights.
In fact, these movies gave Ashley the idea of making bubblegum part of the character. As she told Envision Writing Group, the bubblegum looked great, but it also helped her create a shield to hide behind for the outwardly confident character. Ashley certainly did an amazing job of fleshing out this character and giving her plenty of layers.
Simone Ashley is definitely a dog person
It's widely accepted that most animal lovers fall into one of two categories: dog lovers or cat lovers. And based on her Instagram, Simone Ashley is definitely a dog person. It's unclear exactly how many pooches the actress owns, but she frequently posts adorable photos of dogs and herself with dogs.
For one, in August of 2020, Ashley posted a lovely photo of herself sitting at the kitchen table with a floppy-eared dog in her lap. Then in June of 2020, the same dog appeared, this time jumping up on a fence to greet some friends. Before that in February, another dog appeared on Ashley's page. Go back a little further to October of 2019, and Ashley shared a video showing her running along a beach with one of her dog pals. And way back in 2017, Ashley posted her first ever dog snap, showing the same floppy-eared dog as a puppy. We're guessing that Ashley got her dog in 2017 and has been spending plenty of quality time with it ever since!
Simone Ashley played a very different character in ITV's The Sister
Most of us probably know Simone Ashley for her funny roles; in both Kill Ben Lyk and Pokemon Detective Pikachu, she showed off her comedic chops. And who can forget Ashley's many hilarious scenes in Sex Education?
However, in 2020, the young actress showed us a very different side in The Sister. As Den of Geek reported, ITV's The Sister was a true horror show; in it, she played Elise, who after being killed and buried in the woods comes back to haunt her killer for a decade. Talk about a change of pace!
Unsurprisingly, Ashley proved herself more than capable of handling this dark subject matter. As iNews noted in a review of The Sister, the whole cast fully committed to the eerie material so much, "it's hard not to be drawn in." Sounds like Ashley has a real talent for just about every genre.
Simone Ashley has never let anything get in the way of her hopes and dreams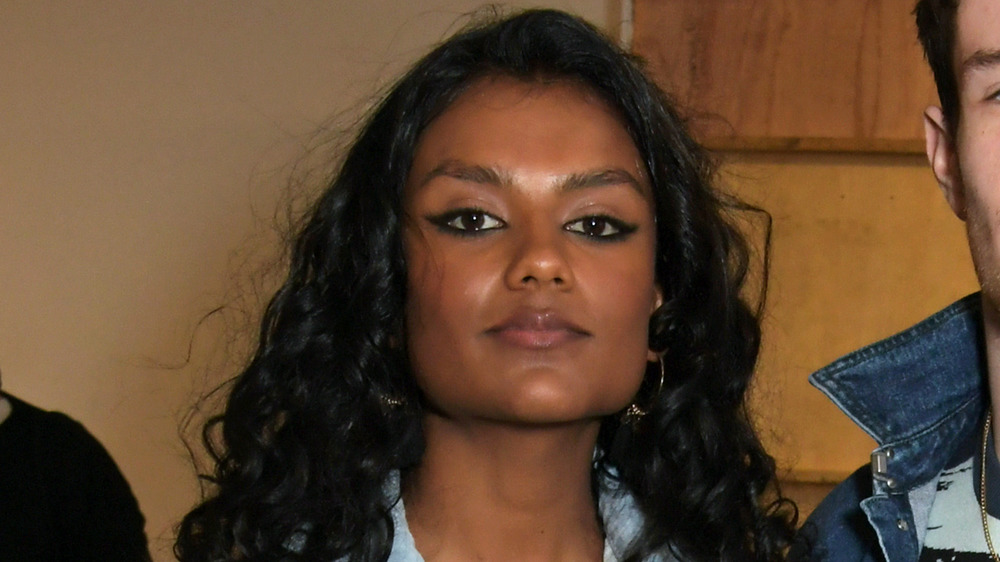 David M. Benett/Getty Images
As an actress of South Asian descent, Simone Ashley has had to deal with some of the systemic prejudices in the film industry. As she explained to Veylex, she's always tried to stay positive and forward-thinking. "Yes, colorism is an ongoing issue," she shared. "As is being typecast, being looked over because of the color of your skin, [and] losing roles to girls that are more 'relatable' to target audiences and markets."
However, even though the industry doesn't always welcome her as they should, Ashley doesn't let it get to her. "If I surrender to all of that, where would I be going? Nowhere," she continued. 
Instead of thinking about the challenges of tackling a racist industry, Ashley tries to take a positive attitude into each job. "Usually that mentality breeds positive, bright, and beaming opportunity," she explained. Plus, Ashley embraces the chance to represent her community. As she told Envision Writing Group, "I feel very proud to represent dark skinned Asian women who may be watching." Sounds like Ashley will continue to inspire young South Asian girls with her future projects, too.
Simone Ashley also works as a professional model
Simone Ashley is undeniably stunning, so it's not really a big surprise that she's also worked as a model on several occasions. For starters, back in 2016, Ashley's modeling profile was published on Models. Based on her profile description on the website, the actress has pretty much the perfect proportions for traditional modeling. Apparently, she's 5'10" tall and has a tiny 24.5 inch waist.
Ashley occasionally posts modeling shots on her Instagram page, too. In one series of photos from 2020 by the photographer Joseph Sinclair for the digital agency Notion, Ashley slayed in a bright blue silk shirt. She's also been photographed by Simon Lezzi and Daniyel Lowdon. Additionally, by the looks of things, Ashley often works with Buster Knight from The Only Agency. It seems like Ashley's modeling career is just taking off — we're sure we'll see plenty more of her modeling work soon!
Simone Ashley absolutely loves all kinds of music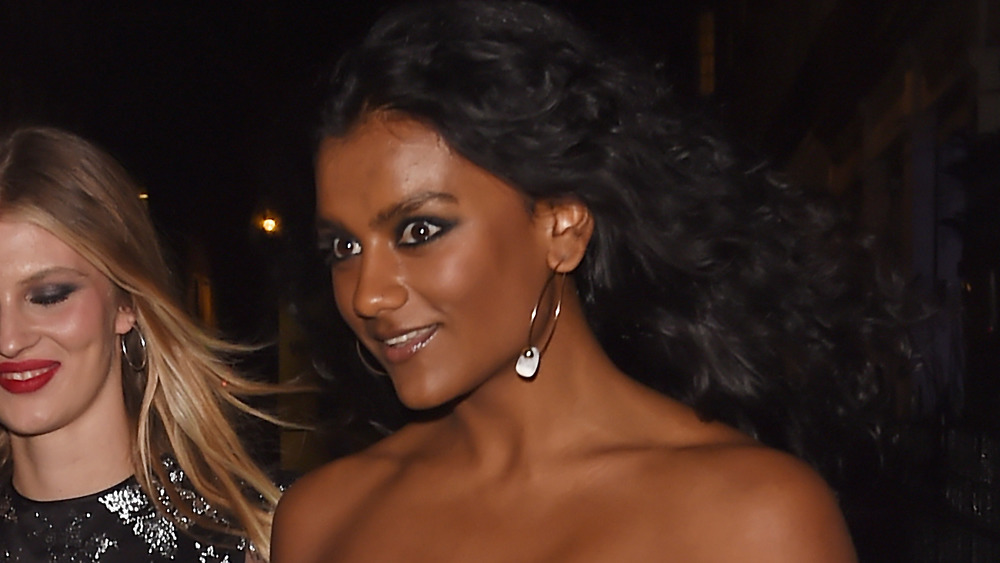 Mark Boland/Getty Images
Simone Ashley is clearly a creative young woman, so it makes sense that she's a big fan of music. As she put it to Veylex, "I have such a deep love for music. I listen to everything!" 
Growing up, Ashley's father was her main artistic influence, and he introduced her to rock n' roll groups like Fleetwood Mac, The Doors, The Rolling Stones, and Steely Dan. Her mother, on the other hand, was a fan of Phil Collins. "Even though I grew up in a very conservative and quiet household," Ashley recalled, "music was always playing."
As Ashley came of age, she began to discover her own musical taste and branched out. "Now I'm discovering more genres like Trip Hop. I've been listening to Morcheeba on repeat," she continued. Ashley also cited Alicia Keys, Nina Simon, Rihanna, and Maggie Rogers as other favorites. Wow, sounds like Ashley has a super varied and electric taste in music!
Simone Ashley is passionate about making the world a better place
In 2020, Simone Ashley appeared on the cover of Harper's Bazaar India. As the magazine wrote on Instagram, her appearance on Sex Education has been hugely important for young Indian girls. "Effortlessly, it subverts common stereotypes of how Indian teenagers are the nerds, the mathletes," they noted in the caption.
In her interview with the publication, Ashley explained how she's developed a strong social conscience — and how her acting could help make the world a better place. She described her ideal reality: "Less force. Less judgment. Less ignorance. More respect. More love. More open hearts." It's a lovely vision. 
Additionally, according to Ashley, art is the key to creating this better world as it encourages empathy. "The more we let in the more we can understand and be proactive," she continued. "Being proactive is helping. Donate, sign petitions, protest, speak up." Furthermore, Ashley revealed that she hopes her influence helps other dark skinned Desi girls "put down the fairness cream" and accept themselves. This positive call to arms is seriously admirable.
Simone Ashley is set to star as the leading lady in season 2 of Bridgerton
Bridgerton was a categorical smash hit. Shortly after it was released on Netflix, the show broke streaming records with over 19 million household tuning in (via Deadline). The show also catapulted its two stars, Regé-Jean Page and Phoebe Dynevor, to superstardom (via the Los Angeles Times). 
Not surprisingly, Bridgerton was quickly picked up for a second season and Simone Ashley was announced as the show's new leading lady; Ashley was cast as Kate, "a smart, headstrong young woman who suffers no fools," as Netflix explained.
According to Elite Daily, the second series of Bridgerton will shift its focus from Daphne and the Duke to Anthony, the elder Bridgerton brother, and Kate, his love interest. In the book, Kate is the older sister of Edwina, who Anthony is set upon marrying, but is stopped in his tracks by Kate. For the series, Kate's name has been changed from Kate Sheffield to Kate Sharma. Plus, her backstory has changed — the character will apparently be portrayed as a new immigrant rather than a hardened spinster. We can't wait to see what Ashley does with the part!