What You Don't Know About Eddie Murphy's Girlfriend, Actress Paige Butcher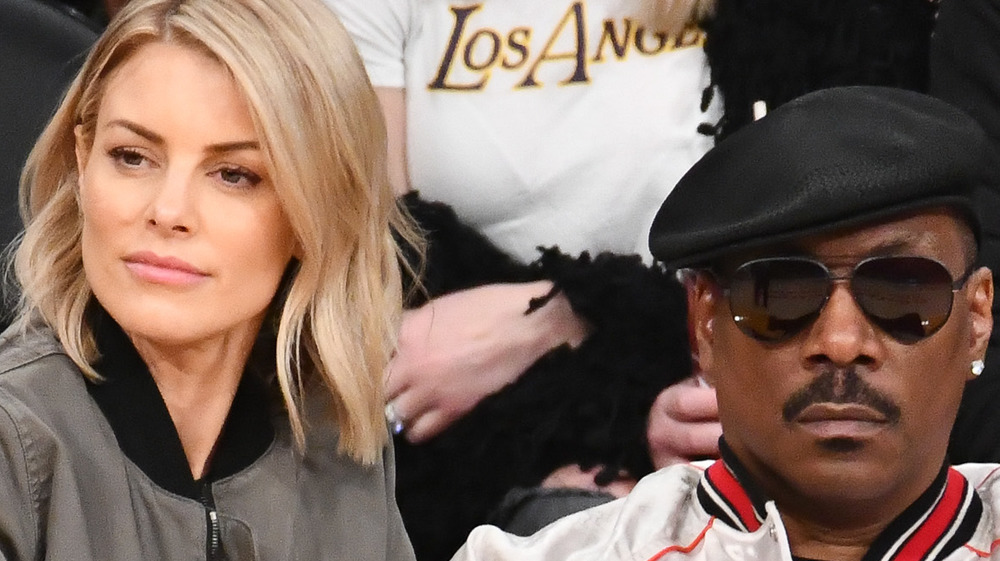 Allen Berezovsky/Getty Images
Eddie Murphy is by far one of the best comedians to ever perform. Multiple generations have grown up with him. Whether it was Coming to America or Shrek, Murphy became a household name thanks to his comedic timing. Murphy got his big break (per IMDb) when he landed a spot on Saturday Night Live. He became a regular cast member in 1980 and stayed with the show until his departure in 1984. During his stint on the series, he birthed epic characters such as an angry Gumby, Velvet Jones, and Mr. Robinson.
But along with his fame came some personal issues. Murphy has been linked by Who's Dated Who to numerous women throughout his Hollywood career, including some A-list names like Halle Berry and Spice Girls' Mel B. He had been engaged to Whitney Houston, with the relationship ending before they tied the knot. The actor did marry Nicole Mitchell in 1993, but the couple called it quits in 2006. While building his star-studded career, he also made a conscious effort to grow his family, as he's had ten children in the past 30 years — six daughters and four sons (via Today).
Eddie Murphy and Paige Butcher met on set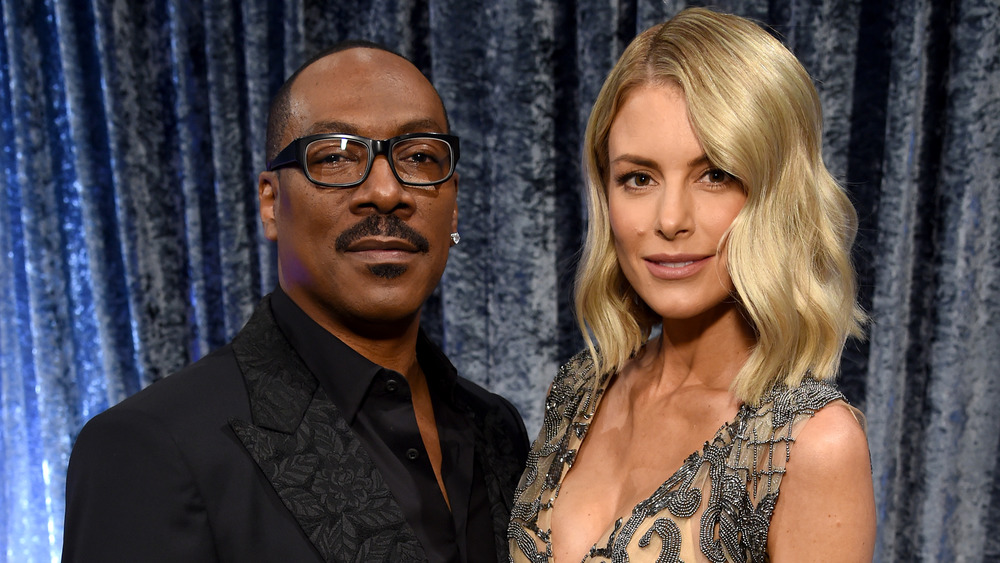 Michael Kovac/Getty Images
The most recent child born to Eddie Murphy was his fourth son, who he had with his fiancée, Paige Butcher. According to Today, the couple was happy to make their daughter, Izzy, a big sister. But who exactly is Butcher other than an Australian actress? The Hollywood couple met while working on Big Momma's House 2 and instantly hit it off but didn't make it official until six years after their meet-cute, as reported by Daily Mail. 
According to The Sun, the model was born in Perth, Australia, and has worked in some big films such as Something's Gotta Give. Distractify reported the couple has been courting since 2012, with Murphy finally popping the question in 2018. Even though there is a 19-year age gap, the two seem to be paired well and keep their private life on the down-low. Fans have tried to search for Butcher on social media to find out more but have had no luck. According to Amo Mama, the Aussie decided to delete all her social media accounts once the couple got together because she felt she was giving too much access to her life via Instagram.
Eddie Murphy and Paige Butcher are blissfully happy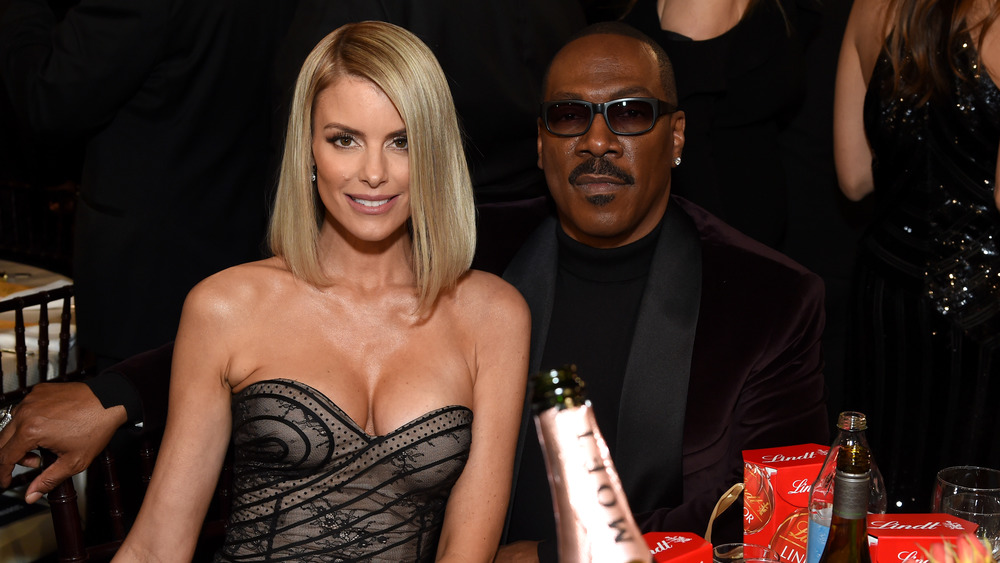 Michael Kovac/Getty Images
Paige Butcher has always been a hardworking girl, as she told Vanity Fair that she began modeling at a young age. "I started when I was seven or eight. My mother was a fashion designer, and my father was a model. So I was modeling for my mum's stuff." The mother of two continued to model into her teens and graduated from Santa Maria College. In 1994, she won a model search held by Cover Girl, which granted her a lucrative contract with IMG, per Heavy.
Butcher also has a heart of gold, as she volunteers with Habitat for Humanity. The model puts children first and volunteers at Kids Enjoy Exercise Now, which helps children with physical and mental disabilities. While talking to Vanity Fair, she told readers, "I've always wanted to do charity stuff. I'm such a nurturer and love taking care of people." Even though Eddie Murphy and Paige Butcher have yet to set a wedding date, one thing is for sure — they probably won't be publicly advertising when they do, and they will have to have a massive guest list. For now, the two seem to be enjoying this honeymoon period, obviously not wanting it to end.