Tiger Woods Finally Breaks His Silence After Car Crash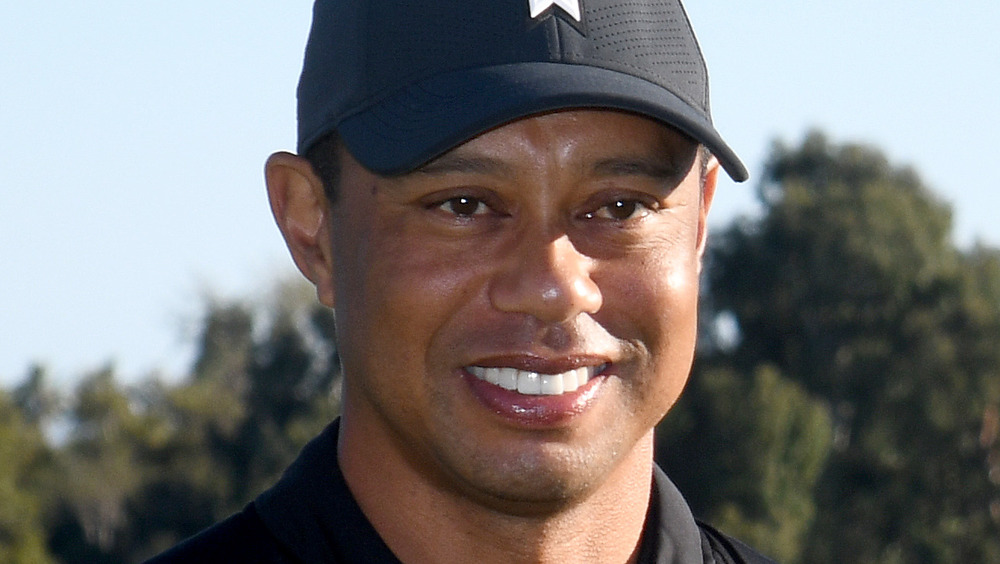 Harry How/Getty Images
The day after Tiger Woods' violent car accident that landed him in the hospital and necessitated surgery, the golfer's team released a statement. They told his fans and the public that while the injuries to his left leg had been severe, per ESPN, surgeries had successfully repaired the damage and Woods was once again awake and beginning the process of recovery. While there was no statement about prognosis or any hint of how long it may be before Woods will once again find himself on a golf course, Woods' team did thank his fans and supporters for their well wishes and asked that they and the media respect his privacy during this "tough time" following the "high-speed" crash, per Golf Digest. 
Now, Tiger Woods has himself come forward with a statement to let the general public know firsthand what he is experiencing and how he is feeling. The golf star took to Twitter to share his gratitude to his colleagues and his fans. 
Tiger Woods tweets his gratitude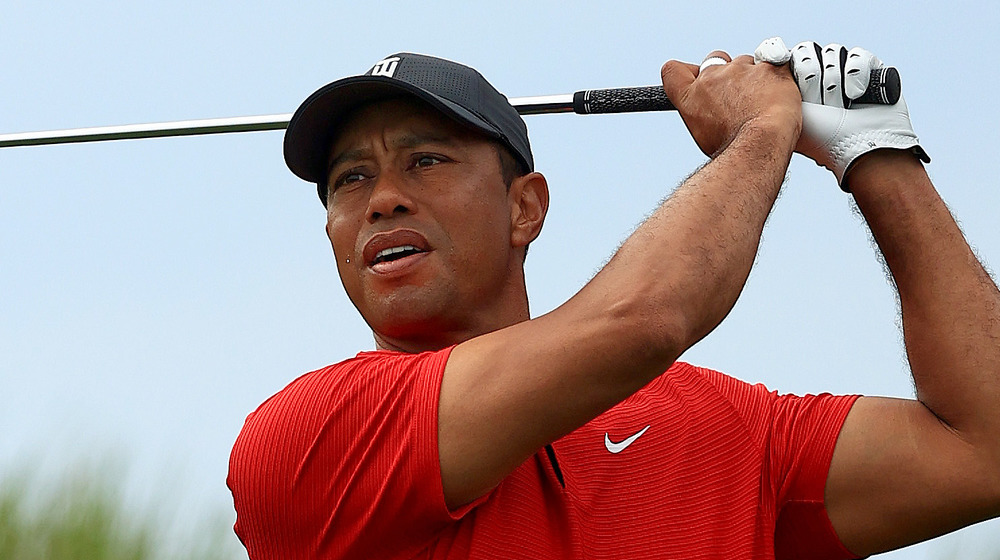 Mike Ehrmann/Getty Images
Still in the hospital, Tiger Woods says that on Sunday he turned on the TV in his room to watch the WCG-Workday Championship and found that every one of his peers competing in the tournament was wearing his own Sunday uniform: a red shirt and black pants. He says seeing this tribute deeply affected him, tweeting, "It is hard to explain how touching today was when I turned on the tv and saw all the red shirts." He went on to express his gratitude, saying, "To every golfer and every fan, you are truly helping me get through this tough time."
Fans and fellow golfers were quick to reply to Woods' tweet with thousands of messages of loving support and well wishes, with replies on Twitter like: "Our pleasure. Loved wearing the red and black to honor you. You have a long journey but we have your back." Another Twitter user credited Tiger for his own love of the sport. "I literally never pick up a golf club if Tiger had never existed. So glad I didn't miss out on what has become one of my favorite things in life."