Eddie Murphy's Ex-Girlfriends: Inside The Actor's Relationship History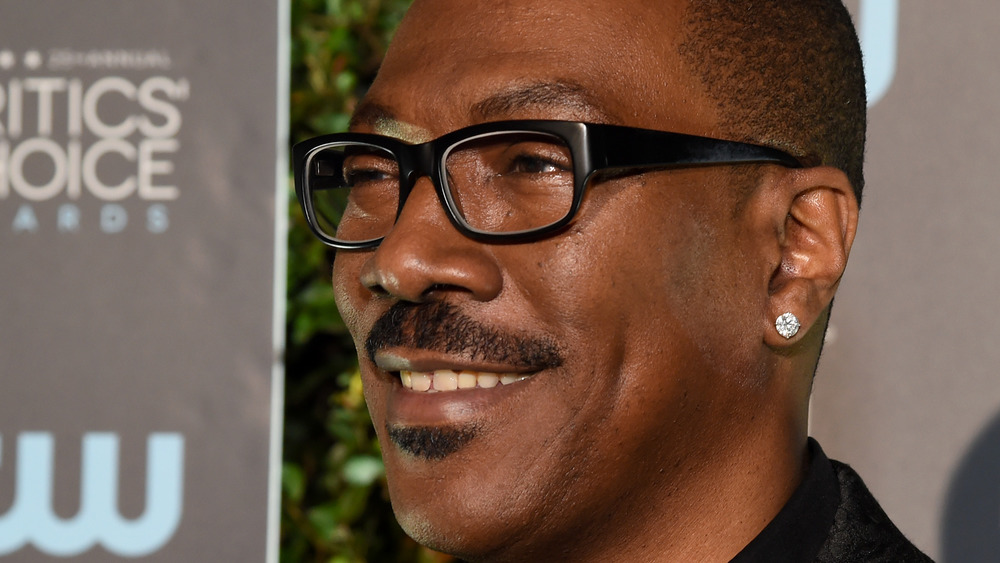 Michael Kovac/Getty Images
Eddie Murphy is an actor and a comedian who went from appearing on Saturday Night Live in the 1980s to starring in some entertaining, popular, and successful films, such as Trading Places, The Nutty Professor, Dr. Dolittle, the Shrek series, and Coming to America, as well as its sequel, Coming 2 America, which will be in theaters on March 5, 2021. He has also had a stand-up career and a singing career.
While many are familiar with his professional work, there are some who may not know as much about Murphy's personal life. He has been in several notable relationships over the years, and he is a father to ten children.
From having a child with a well-known singer and being engaged to a model, to exchanging vows with a film producer, there is quite a bit to know about Murphy's love life, and it is all broken down down below.
Eddie Murphy has been engaged to Paige Butcher, who is 19 years younger than him, since 2018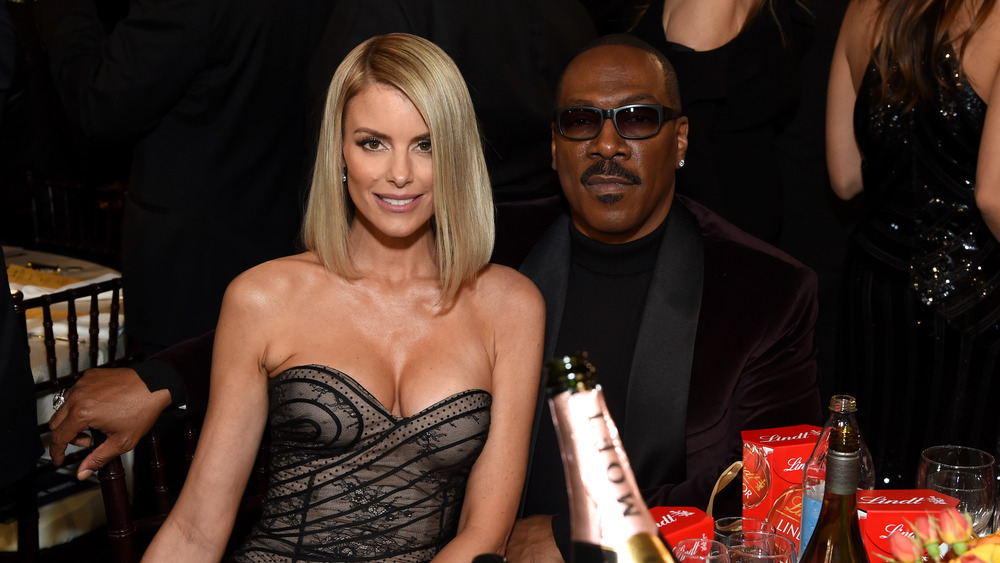 Michael Kovac/Getty Images
When Murphy was dating Paulette McNeely, the two had a son, Eric, together in 1989, and when he was dating Tamara Hood, the couple welcomed Murphy's second son, Christian, into the world in 1990 (via Closer Weekly).
Murphy was in a long-term relationship with Nicole Mitchell, whom he was wed to between 1993 and 2006. Parade states that they have five children together: Bria, Myles, Shayne, Zola, and Bella.
The actor then started dating Melanie Brown, and, after they split, it was reported that the former Spice Girl was pregnant with Murphy's child. However, he told a reporter, "I don't know whose child that is until it comes out and has a blood test." Angel Iris Murphy Brown was born in 2007, and a couple of months later, a DNA test confirmed that the baby girl was Murphy's (via People).
In 2008, Murphy joined in a "symbolic union" with Tracey Edmonds, and then released a statement to TMZ two weeks later, saying they were breaking up but would "remain friends." "After much consideration and discussion, we have jointly decided that we will forgo having a legal ceremony, as it is not necessary to define our relationship further" (via TMZ).
Currently, Murphy is engaged to Paige Butcher, and they have two kids together: A daughter, Izzy, was born in 2016, and a son, Max, in 2018 (via Distractify).