The Sad Reason Rachel Lindsay Deleted Her Instagram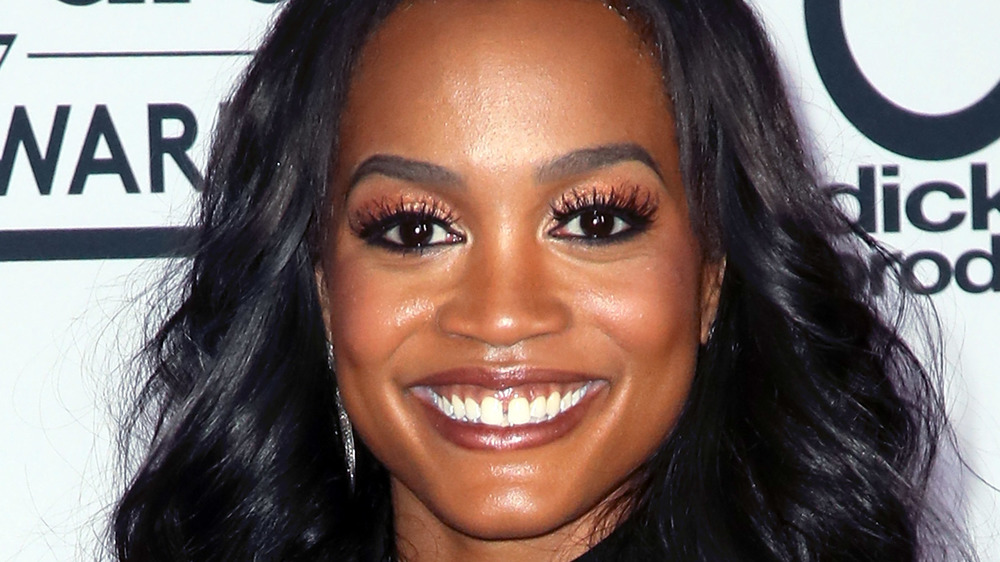 David Livingston/Getty Images
It seems there is yet more fallout from the Chris Harrison scandal. For those who missed it, The Bachelor host's offensive interview with Rachel Lindsay forced him to step down from his longtime job as rosemaster — at least temporarily. Harrison had stopped short of defending current contestant Rachael Kirkconnell's racially insensitive past social media posts.
Lindsay spoke out about the cringeworthy chat after the 49-year-old announced he was taking a break from the ABC show. "I don't feel bad that the way he's feeling was brought to light," she noted on her podcast (via Vulture). "I don't feel bad that people are mad at him and upset and disappointed. I don't." The former Bachelorette added, "But I do feel bad that he's being attacked."
It seems Harrison isn't the only one who was being attacked. Sadly, harassment of Lindsay got so bad, she felt compelled to delete her Instagram.
Rachel Lindsay's podcast co-host explains why she deleted her account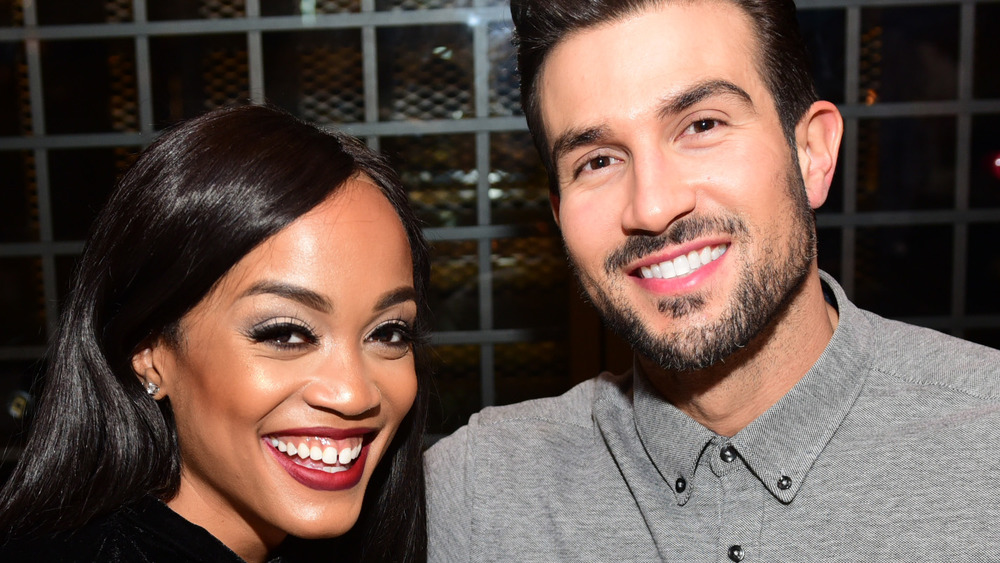 Lisa Lake/Getty Images
Although many prominent members of Bachelor nation, including past leads, have spoken up in support of Lindsay and condemned Harrison's controversial comments, many fans took a different approach to the news the host was stepping down. As Lindsay's podcast co-host Van Lathan shared via an Instagram video, she decided to delete her account, with Lathan noting, "She did it because that's how much hate she's getting from Bachelor fans who are spamming her with all kinds of rude and hateful things to say" (via Page Six).
Lathan went on to say he felt fans were misdirecting their frustration about the situation onto Lindsay (via NBC News). To that end, he said, "Rachel is not responsible for Chris Harrison, a 49-year-old man who can't read the room in these present 2021 times. She's not responsible for that. It's not her job to make excuses or provide cover for somebody who doesn't understand what f*****g triggers people in today's world."
Others in Bachelor Nation speak out about Rachel Lindsay being targeted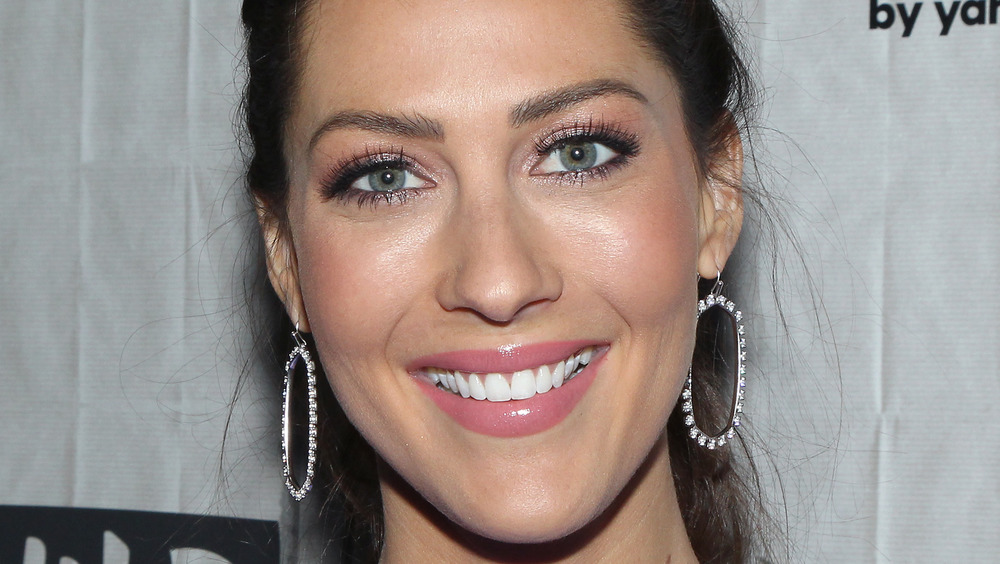 Jim Spellman/Getty Images
Former Bachelorette Becca Kufin is also defending Lindsay in light of her choice to get off of social media, writing on Instagram in part, "For the keyboard warriors, get a clue. Channel that energy for actual positive change. For those with type-happy fingers or think it's okay to spew hatred on social channels need to begin to recognize other people's humanity and realize that words have weight. Think about the impact that they can leave for the person on the receiving end" (via People).
Lindsay's husband, Bryan Abasolo, whom she met on the show, also took to social media to support his wife, noting he believes in her during this crazy controversy, and going on to encourage her to, "Keep going and never stop being you and fighting for what's right" (via Today).