Stassi Schroeder Opens Up About Struggling With Her Body Image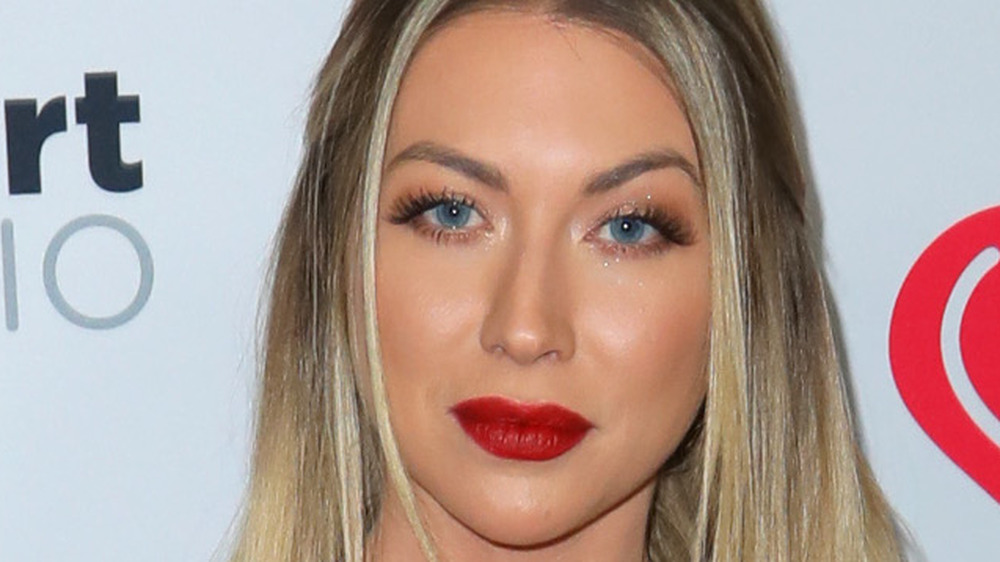 Jc Olivera/Getty Images
Too often, people feel like they have to revert to their pre-pregnancy bodies shortly after giving birth. It's a horrifying standard that puts a lot of pressure on new parents. While attitudes towards quickly losing baby weight are slowly changing, the expectation still causes a lot of anxiety. Vanderpump Rules alum Stassi Schroeder is a new mom who has struggled with her body image in the weeks since giving birth to her baby girl, Hartford.
"I don't know who needs to hear this but it's been 7 weeks since I gave birth and my maternity jeans are still the only ones that fit me," she wrote in the caption of a mirror selfie recently posted to Instagram. "I'm also wearing spanx to hold in what looks like a 4 month pregnant belly."
Schroeder admitted that she "thought it would be way easier to bounce back." At the same time, she knows how unrealistic and unnecessary that train of thought is, writing "how f***** up is it that I'm so obsessed with bouncing back when my body has just made, housed and delivered a baby?"
Stassi Schroeder is 'trying to stay mentally and emotionally healthy'
Schroeder admitted to being overwhelmed with her "body issues," but she's not alone. A survey of 7,000 moms by Baby Center found that nearly two-thirds "expected to be back down to their pre-pregnancy weight by their baby's first birthday." 
While some people do quickly shed pounds after giving birth, most don't. "For most people, the weight doesn't just melt off," Madelyn Fernstrom of the University of Pittsburgh Medical Center's weight management program told the site. "Even the celebrities who lose the weight within three months have to work out regularly – usually for extended amounts of time measured in hours, not minutes, which means getting outside help with the baby – and diet to do it. It's hard for pretty much everyone."
This is the reality that Schroeder has found herself struggling with. "We're told we have to eat enough calories to breastfeed but don't overdo it because then we won't get our bodies back," she wrote. "All the while I'm trying to stay mentally and emotionally healthy for my baby, my husband and myself."