How Britney Spears' Sons Really Feel About Her Father Jamie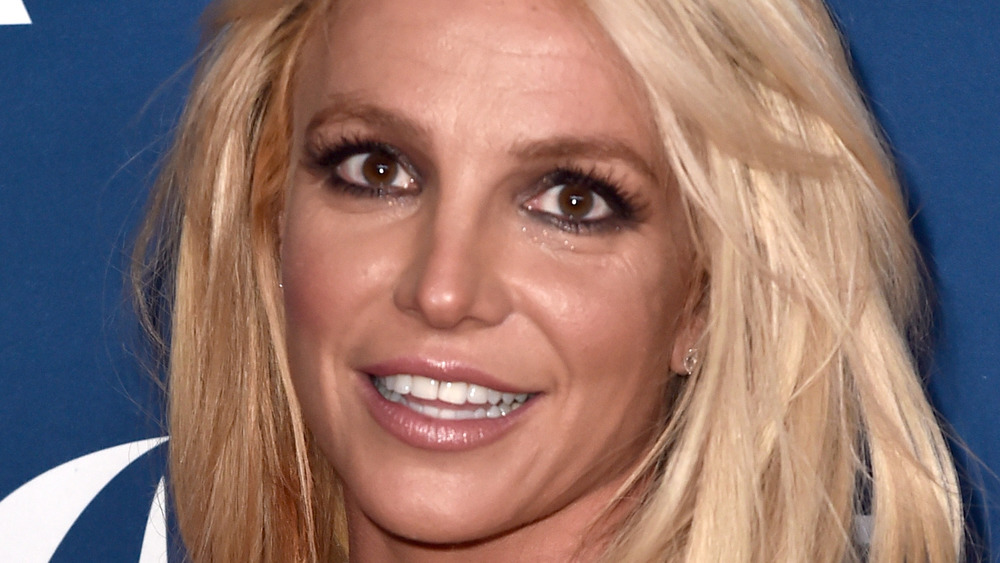 Alberto E. Rodriguez/Getty Images
These days, Britney Spears has been getting more attention for her personal life than for her hit music. The singer has been embroiled in a legal battle with her father, Jamie, over her restrictive conservatorship. Under the terms of the order, Jamie has control of her finances, career decisions, and personal life in the four states where she spends most of her time. The family struggle has led to the growing #FreeBritney movement, as well as to the recent New York Times documentary, Framing Britney Spears. 
As with any family matter, this bitter feud is affecting more than just Britney and her dad. Spears' sons, Sean Preston and Jayden, are also feeling the effects of their mother's and grandfather's conflict. The boys spend most of their time with their father, Kevin Federline, but they "want to see their mom happy," a source tells Us Weekly. Although the exes had been sharing custody of their boys equally following their divorce, Federline had the arrangement changed to a 70/30 split two years ago (via Yahoo). The source tells Us that the boys, now 15 and 14, don't visit their mom as often because they're busy with their friends in their free time.
Britney Spears' sons are estranged from their grandfather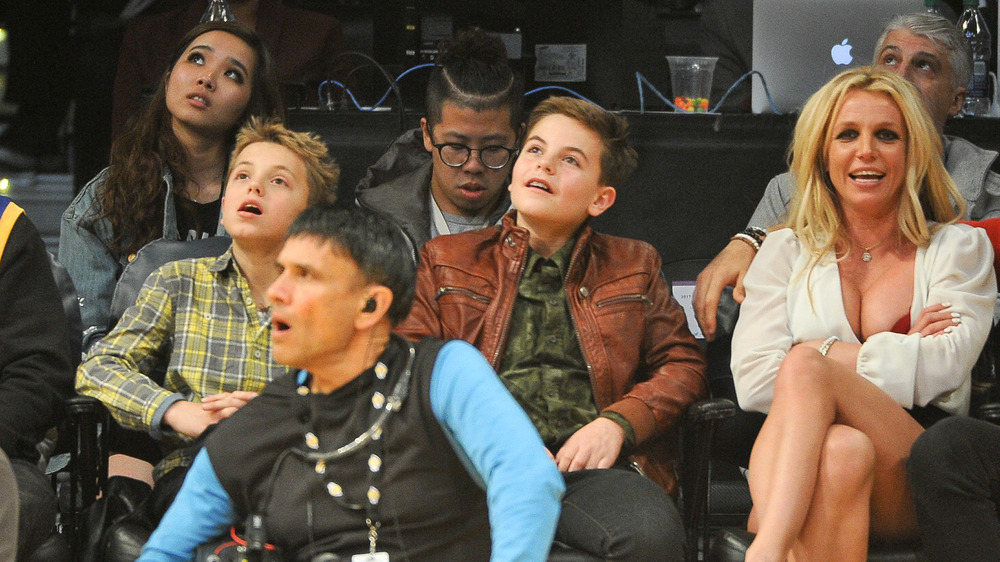 Allen Berezovsky/Getty Images
Tensions between Jamie Spears and his grandsons came to a head in 2019 when he and Sean Preston had a verbal argument that ended with Jamie's allegedly breaking down the boy's bedroom door and physically shaking him. Although a district attorney found that there wasn't enough evidence to pursue a criminal case, Federline filed a three-year restraining order against his former father-in-law (via USA Today). The incident also led Federline to request the alteration of the visitation agreement. Under the terms of the restraining order, Jamie cannot come near his grandsons, and a separate adult must be with the boys when they visit their mother. 
The Us source says the teens are "not upset ... in the slightest" over not seeing their grandfather, adding that they "do not get along" with him. Jayden made a livestream Instagram video last year (also via Us) in which he called Federline "the best dad ever," but had some NSFW words about Jamie. This all hasn't affected their relationship with Britney, however, whom they "love and idolize." They also stay on friendly terms with their maternal grandmother, Lynne Spears. Lynne once posted a family pic on Instagram saying in part, "[T]here really would be little to live for without a loving and supporting family like my own."