The Scene From The Alaskan Bush People Tribute That Will Leave You In Tears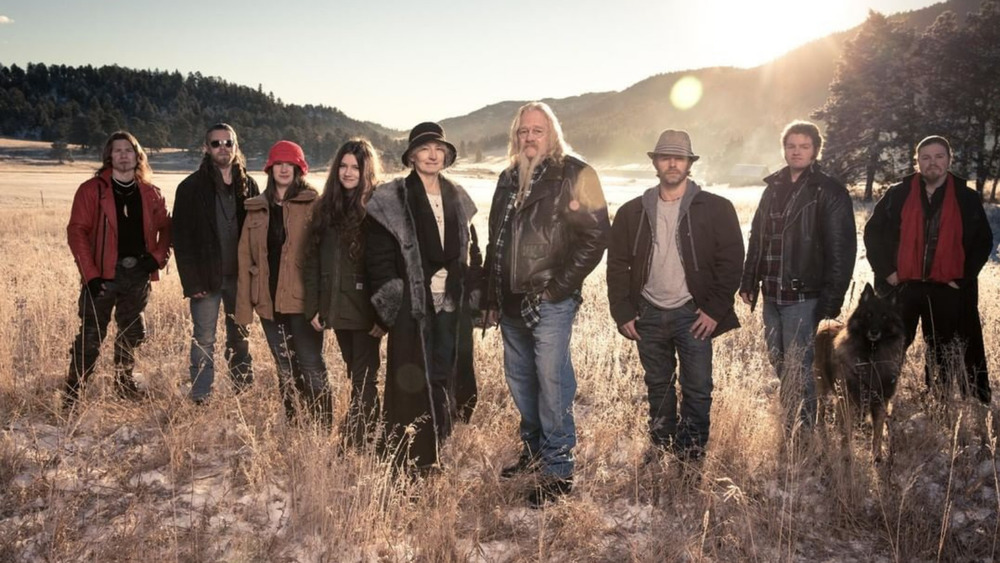 Discovery
Alaskan Bush People, which premiered on the Discovery Channel in 2014, centers around the Brown family and their lives in the wilderness. The father of the family, Billy Brown, passed away on Feb. 7, 2021, following a seizure. He was survived by his wife, Ami, seven children — Matt, Bam Bam, Bear, Gabe, Noah, Bird, and Rain — two daughters-in-law, and three grandchildren (via popculture.com).
His family turned to Instagram to say that he was "a wonderful and loving dad, granddad, and husband, and he will be dearly missed" and that a "true friend" was lost. And The Daily Mail reported that on Feb. 28, a tribute episode aired, showing special footage of these reality TV stars.
One moment detailed Brown's thoughts on parenting, as seen in this clip from Twitter. "I've tried to give them a basis of basically what they need, and then I've backed up and left them alone. They don't give up when they fail, they just keep doing it until they get it right. It's been our philosophy our whole life."
Before his death, Billy Brown filmed a sweet scene with his daughter Birdy
A moment that really stood out in the Alaskan Bush People special featured Brown and his oldest daughter, Snowbird, who is nicknamed Birdy. She spoke of her feelings on home and on her father. "The part of being in the bush and being with the animals and in the woods is like dad is a part of that," she said. "None of us are what dad is. When I think of the bush, dad's there ... He is part of the bush, when I think about it."
A scene showed Brown pulling a knife out of his pocket and telling Birdy that he had carried it in his pocket for almost 30 years and that it brought home meat when almost nothing would. He gave it to her for her birthday, hugged her, and said that, someday, she would be able to pass the knife down to one of her daughters.
"There's a lot of brothers," Brown said to Birdy. "There's only one of you."